Pippa Middleton is pregnant with her first child. She and her husband, James Matthews are overjoyed!
Duchess of Cambridge, Kate Middleton's younger sister, Pippa Middleton is pregnant with her first child! She is in her 13th week of pregnancy now.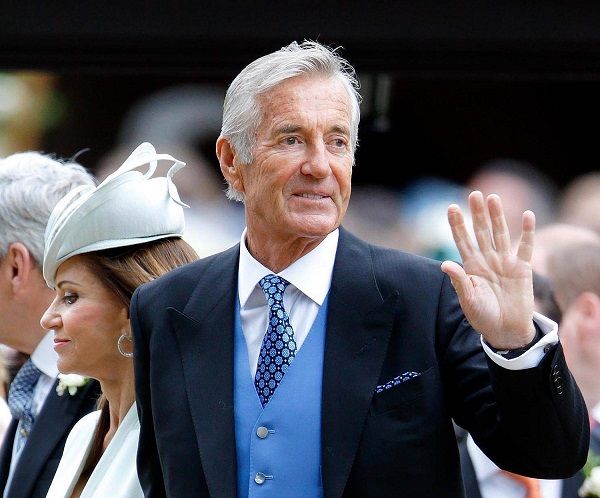 James' younger brother, Spencer Matthews also confirmed that his sister-in-law is expecting her first baby.
Pippa married to James Matthews in May 2017. He is a financier. And now they have shared the news of welcoming the new member in the family who will be arriving in October 2018. A friend of Pippa shared,
"When Pippa found out she was pregnant, she was obviously thrilled and utterly overjoyed."
Pippa shared this news with her sister, Kate and her parents. The sources say,
"Naturally, big sister Kate and parents, Carole and Michael, were the first people she told – James aside – and they could not have been more delighted."
Pippa overjoyed after the father-in-law's release
James Matthews' father, David Matthews was accused of rape of a minor in the late '90s. He was arrested and questioned by officers from the Protection of Minors Brigade in France on 19th April 2018. But after questioning, reports are that David "strenuously denied the allegations."
One of the officials told,
"The investigations will now continue as a judicial investigation and will be led by an investigating judge."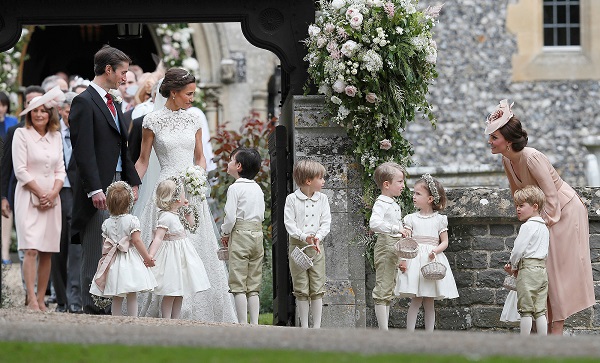 However, he has been released for the time being and has been ordered not to stay in France. So now after his relief and the news of Pippa's pregnancy, the couple is said to be overjoyed.
"It's been a tough few weeks for the two families, so this has provided some much-needed happiness and light relief."
Read more: Kate Middleton's sister Pippa Middleton is revealing Luxury Wedding Details With James Matthew
Pippa Middleton and James Matthews lavish wedding ceremony
Pippa and James' wedding ceremony was held in May 2017 and it was grand and royal. Their marriage was witnessed by Duke of Cambridge, Prince Williams, his wife, Kate Middleton, Prince Harry, Meghan Markle, and many more.
Update: Baby Boy(Arthur)
Pippa gave birth to her baby in October 2018. It's a baby boy and they have named them Arthur Michael William Matthews. She also shared that she has been taking her son for the swimming lessons.
She said,
"Starting my son Arthur swimming at four months old has given him confidence and enjoyment in water. He's now six months old, and swimming is one of our favorite activities. The exercise helps guarantee sound daytime sleeps, and the movement has improved his digestion."
You may like to read Prince George and Princess Charlotte on Aunt Pippa Middleton's Wedding: Stealing the Show with an adorable look. See for yourself!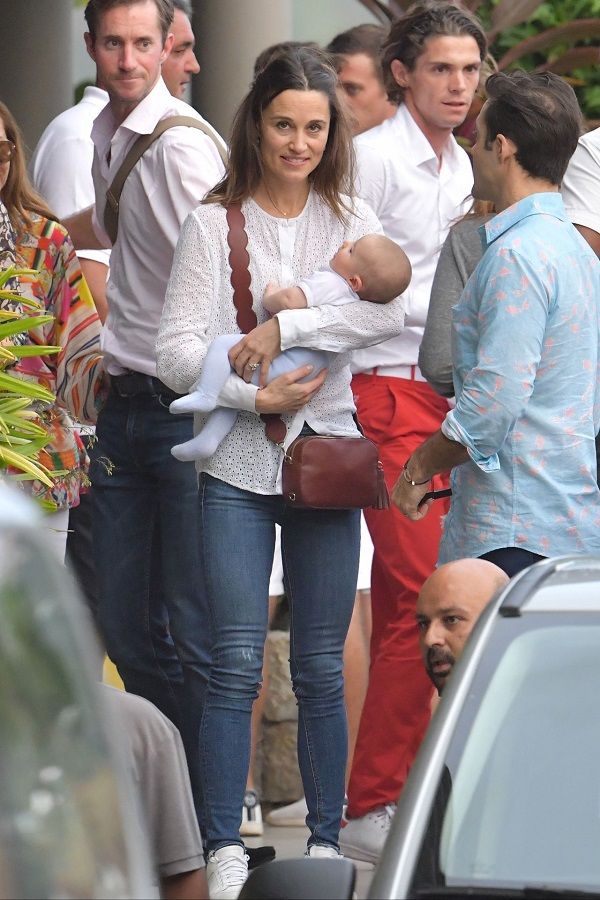 Short bio on Pippa Middleton
Pippa Middleton is an English socialite, author, columnist, and the younger sister of Catherine, Duchess of Cambridge. The future Lady Glen Affric, she began receiving media attention with her appearance as the maid of honor at her sister's wedding to Prince William in 2011 and has continued to do so for her charity work and fashion. More Bio…