Plane cafes! The concept in Thailand has taken off well and guests are happy with the experience!
Everyone loves to travel and especially by airplanes. Wanderlust is human nature. But due to the coronavirus pandemic this year, millions are stuck home. To overcome these deprived feelings, plane cafes have erupted in Thailand and the idea has taken off well. They have become an instant hit. What are these plane cafes?
Plane cafes in Thailand
Plane cafes started to give people the wonderful experience of being inside an airplane. A retired commercial plane has been converted into a plane cafe that offers people coffee and snacks along with the travel experience. They can make themselves comfortable in the first-class seats and sip at ease. The guests can also take some great and memorable pictures inside against the background of overhead lockers and cabin views.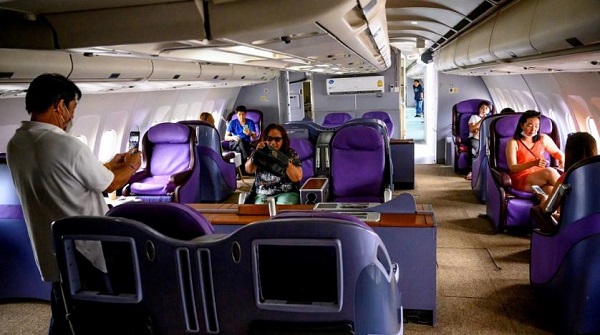 People using these cafes climb in with boarding passes in hand. And they can also opt for a tour of the cockpit. The plane is in the coastal city of Pattaya in the tourist country of Thailand.
Some passengers of these cafes share their experience
The diners at these cafes are thrilled. They share their wonderful experiences. Thipsuda Faksaithong, 26 said:
"With this cafe, I can sit in first class and also mess around in the cockpit pretending to be the captain of the plane,"

"It's a lot of fun."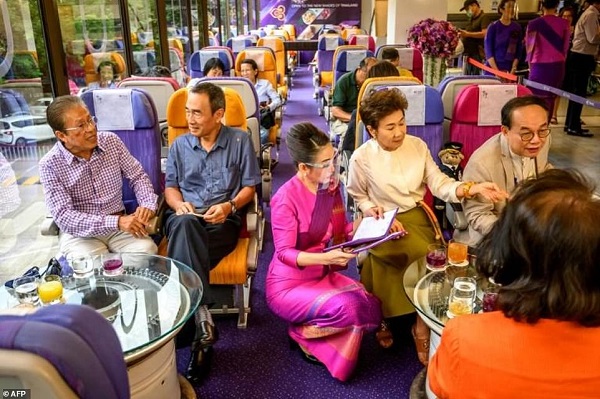 Chalisa Chuensranoi, 25 is also extremely happy. She said that she had a good time in this plane cafe. It was like a trip she took before Thailand closed its borders in March 2020. Describing, she said:
"Sitting right here in the first-class section… really gives me the feeling of actually being on a plane, cruising through the air,"
And there is another cafe opened at the headquarters of the national carrier of Thailand, Thai Airways in Bangkok. And hungry diners can be seen there in huge numbers gulping down plane food consisting of spaghetti carbonara and Thai-style beef. The cabin crew serves these foods in plastic trays just like in the airplanes.
The experience is mood uplifting!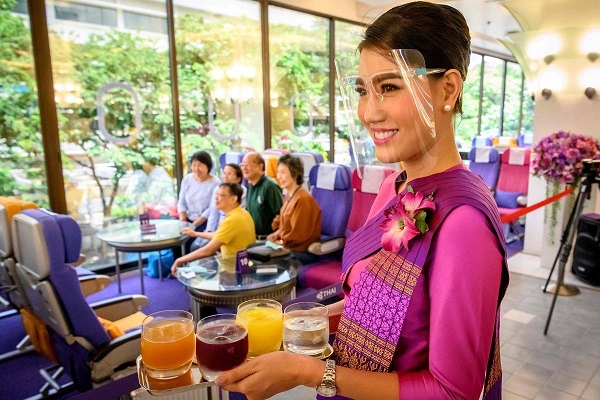 People who travel a lot missed it terribly due to the pandemic. And they found that these plane cafes helped them overcome their depression. Intrawut Simapichet, 38 was at this cafe with his wife and child. He revealed:
"Normally I'm a person who travels very often, and when we are forced to stay at home… it's kind of depressing,"
He added:
"(The cafe) relieves what's missing."
Thailand has luckily managed to limit the infections on its soil. It has documented 3497 cases of coronavirus to date. And the death toll was low at 58. But since it is a tourism-dependent country, the lack of tourists has caused a lot of economic problems. Thailand people also love to travel but due to quarantine issues in other countries, they too are unable to satisfy their travel lust. At least for the time being, they are happy with these plane cafes and the awesome feeling with it!
Also, read Travel and aviation industry wants an end to blanket quarantine for travelers!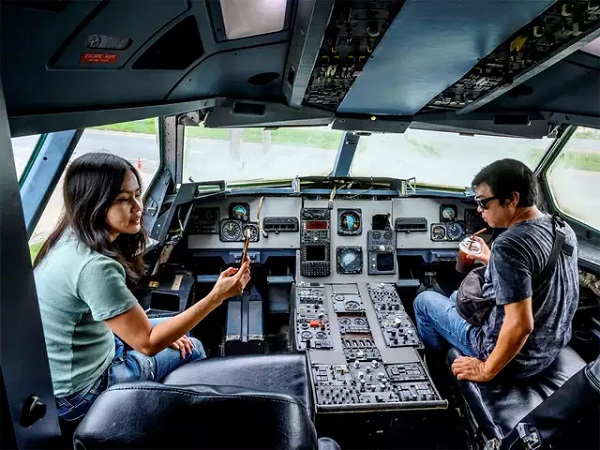 The Thailand government is trying to have travel bubbles with countries that also have low coronavirus cases so that they are helped mutually!