Plastic Surgery Mishap!! celebrities whose plastic surgery went bizarrely wrong!
Plastic surgery has been a big trend lately. Whether it's fixing one's crooked nose or attaining the desired v jawline, anyone can consult a surgeon and hello? there you go, you have your perfect nose and jawline.
When even normal people like us prefer to go under knife or injections to fix some of our imperfections, it is not bizarre to hear celebrities go through one when they spend all their lives living under glam lights and exposures.
However, in an attempt to perfect their imperfections, some celebrities do go overboard. A little fixing here and there is totally fine however some celebrities come out from the knife time and again and end up with a blunder. Here is the list of celebrities whose plastic surgery story didn't go quite well.
Also read about Cosmetic surgery and its pitfall! Katie Price is worried after been left with unequal-sized breasts post-plastic surgery!
Donatella Versace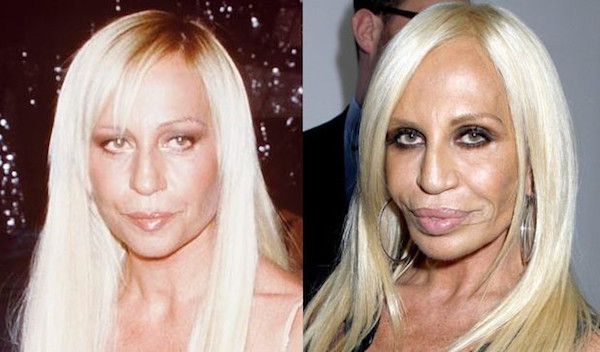 Donatella Versace, currently 64 years, is the vice president of the international high fashion brand Versace. Donatella Versace had gone through several surgeries since the 1990s. She went through a Rhinoplasty and upper liposuction. It is not the first time for Versace to be featured in a ' plastic surgery went wrong' list.
Jocelyn Wildenstein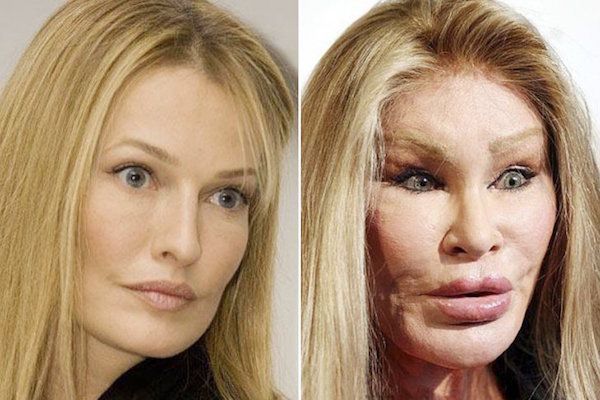 Jocelyn Wildenstein's plastic surgery story surely has to be a nightmare to her. Looking at Jocelyn Wildenstein's before and after pictures, you might reconsider going through a  plastic surgery procedure.
She reportedly spent a sum of $4 million on her procedure to change her look like a cat since her former husband loved big cats. However, the once natural blonde beauty not only damaged her natural features but also earned herself nicknames like "Bride of Wildenstein" and "cat woman". Oh, Jocelyn honey! you better reclaim your $4 million back.
Also read about Young Chinese Vlogger Liu, 23 commits suicide after facial plastic surgery is done went wrong!
Mickey Rourke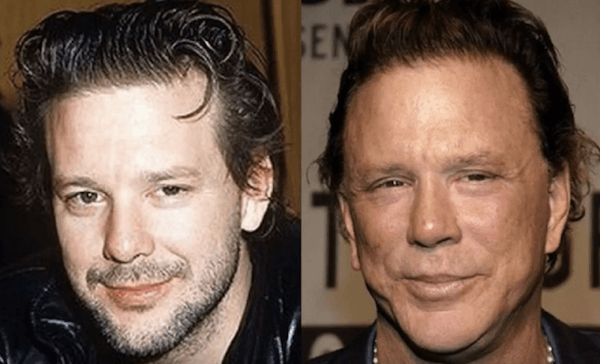 The American actor and screenwriter, Mickey Rourke, who made girls drool over his good looks since his first movie puzzled fans after his sudden drastic changes in the face.
According to Dr. Youn, a surgeon, Rourke has had a facelift (signified by the scars in front of his ears), upper eye lift and a hair transplant (signified by his reappearing sideburns and wispy, continuously forward-moving hairline). Looks his Rourke has to say goodbye to his good looking days after all!
La Toya Jackson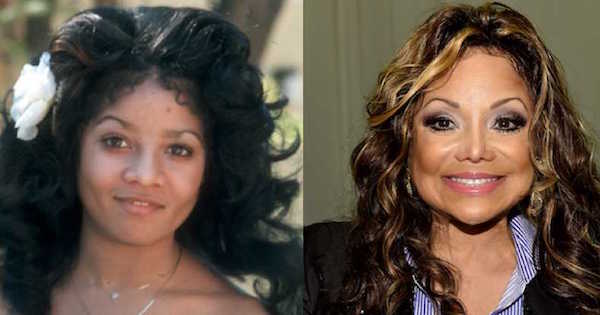 La Toya Jackson had a tumultuous relationship with Michael  Jackson (the legend pop artist) and withdrew her family support during Michael's child molestation case but however bad of relation the blood-related siblings had, they sure had one thing in common: their love for plastic surgery.  The two siblings both had chin and cheek implants, along with the signature pointy nose of the Jackson family.
Tara Reid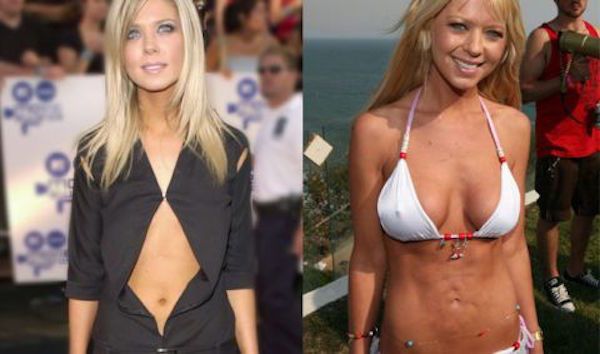 The high school sweetheart Vicky of American pie, Tara Reid is now known for her bungled liposuction and breast implant procedure. She received her surgery in 2004.
Her spoiled belly was disconcerting to her, "My belly became the most ripply, bulgy thing" she said on the View. Reid again went under reconstructive surgery in 2006 and posed for playboy in 2009 to show off her fixed plastic surgery.
Also, read about 8 celebrities who have undergone lip enhancing cosmetic surgery procedure!