Platonic Relationship: 4 characteristics of Selfless and honest relationship without expectations!
Love has no boundaries. There are different kinds of love we experience. There is no saying that love only exists if two individuals are romantically and sexually involved with each other. Love has no restrictions right? Platonic relationship, in particular, is a kind of love or close relationship without romantic feelings in it.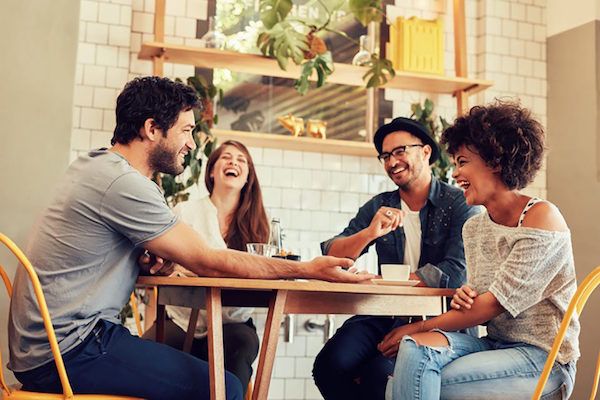 Well, many of us aren't exactly familiar with Platonic love when it is rather common. We may have heard about a friendship that is "platonic", but we may not have realized what it actually means. The term originally was devised by the Greek philosopher Plato. Plato defined it as being
"Neither family, nor privilege, nor wealth, nor anything but love can light that beacon which a man must steer by when he sets out to live the better life."
Also, read about Some of the lesbian relationships of the entertainment industry!
The modern definition of platonic love still has some of Plato's essence of a bond that brings the best out of the two-person. However, modern society defines platonic love as two people "being just friends."
Platonic love usually exists between the opposite sex or even of the same sex. The kind of relationship where you share deep affections for each other but strictly without involving romantic feelings and sexual desires.
It often gets hard to clear the lines and clear up the status of a relationship. A platonic relationship is hard to establish if one party desires romance with the other party. Asking yourself if this person is just a friend or more doesn't always clear lines. So here are five characteristics of a platonic relationship you should probably know.
Also, read about Social media has easy spread of affections but friendships have a likelihood of running thin leaving many high and dry!
Platonic Love sets Boundaries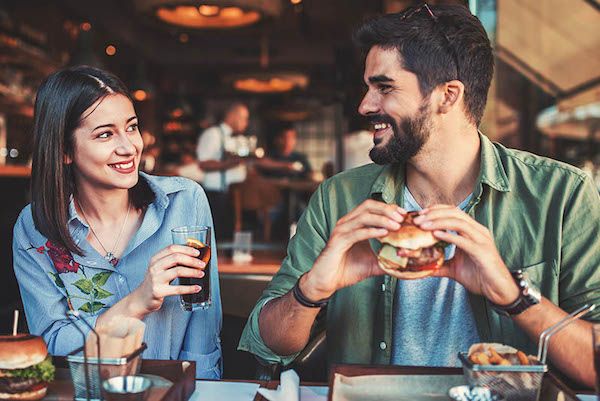 Boundaries exist in every relationship. There are boundaries and respecting each other's boundaries without pushing is prominent in establishing a good platonic relationship.
The Beginning of new friendships might not yet have this trait. Part of the reason might be because of a lack of experience the two share together. It could also appear due to one party's romantic interest with the other one. One boundary that many platonic relationships must have is whether or not there is a build of sexual tensions between them.
Also, read about Has the relationship of Melania Trump and Donald Trump deteriorated? Her body language says so!
Honesty doesn't scare you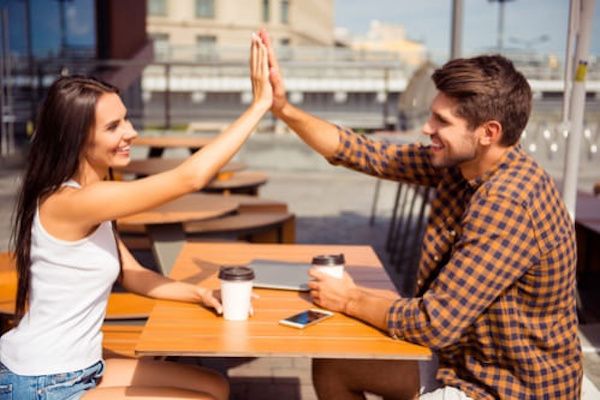 As much as the romantic relationship appears to be sincere, no relationship exists without some white lies. In a romantic relationship, we get conscious of the other person's opinion. We want to please the person as much as we can and keep in mind what our words would mean and affect them. In romantic love, we say things to make our party happy to ensure that we live in peace and compatibility.
It isn't the case with platonic relations. We don't fear or take secs to think before pouring our opinion to the other party. We don't fear our romantic bond weakening. In a platonic relationship, they've got their own life and you've got yours.
Also, read about The secret lover of Hollywood Ripper Michael Gargiulo, Amber Touchton-her personal life, relationship, and childhood!
Platonic love has no expectations
Part of what separates Platonic Love from romantic love is an expectation. Having expectations are rather natural when it comes to romantic relationships. You give your heart and trust to someone and expect them to return you with the same feeling. You expect your lover to give you the attention, affection, and loyalty you desire.
Platonic love does not abide you with shared commitments- no family, no mortgage, no pets, no shared finances, you don't owe each other anything nor expect more than a regular friendship.
When you and your other partner realize that you hold no other expectations from each other, that's when you can say it is a strictly platonic relationship. You don't expect much from the other party rather than spending quality time together every now and then. You don't need to dedicate and commit yourself to the relation to go on.
Also, read about Childhood friendship turn into a beautiful marriage! Explore Aspyn Brown and Mitch Thompson's marriage ceremony!
Platonic Love Is Selfless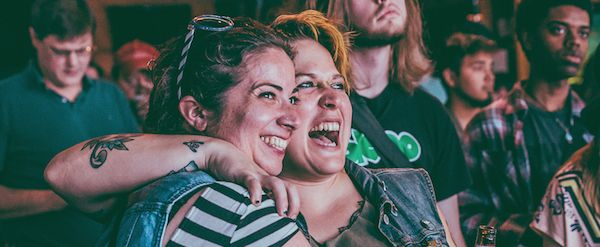 Committed relationships sometimes require us to prioritize the relationship first and may compel us to act in a way you necessarily don't want to. Although these acts might appear selfless on the surface since you do something to benefit your partner, however on a closer look they are selfish. They are selfish in the sense that you do them in order to stabilize and keep your relationship going strong. In a romantic relationship, the relationship itself comes as the first priority.
In a platonic friendship, you would rather let the other party hear what they need to hear regardless of how it might affect the friendship itself. If it drives a wedge between you temporarily or even permanently you still do it because you want what is best for them. This act is considered selfless in the sense that you hope that your platonic friend will benefit despite not gaining anything in return.
Also, read about The relationship timeline of Bachelor Nation's Tyler Cameron and supermodel Gigi Hadid!
source: conscious rethink