Playboy Scott Disick: his sex addiction, his romantic flings and separation from Kourtney Kardashian: Know all of it here!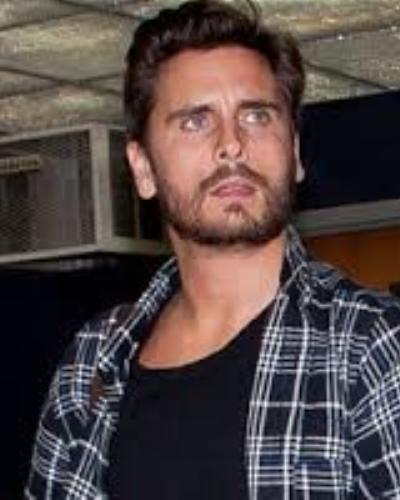 Scott Disick's sex addiction
The TV personality and former husband of Kourtney Kardashian,  Scott Disick has been spotted partying and getting cozy with numerous different women at Cannes, France. His friends are really worried and concerned about him. A reliable source has told US Weekly:
"Scott's lifestyle has become out of control. His friends are all worried for him and trying to calm him down. His friends begged him not to go to Cannes."
Scott Disick arrived at Cannes with 19-year-old Bella Thorne. He was later seen with her in compromising positions at his villa pool. The next day, he was seen with his ex-girlfriend Chloe Bartoli. He had dated Chloe Bartoli in 2015 and it was allegedly Chloe who had triggered the split between Scott and Kourtney Kardashian. Scott Disick was also sighted in intimate positions with models Ella Ross and UK blogger and MSc graduate Maggie Petrova. Maggie later told MailOnline:
"I'm good friends with Ella Ross, there is nothing going on with me and Scott, just friendship"
On a recent episode of Keeping up with the Kardashians, Scott Disick had admitted that he is a sex addict. He was addicted to alcohol and drugs before for which he has undertaken treatment.
It is said that Kourtney Kardashian was also at Cannes and was partying on a yacht with her new beau French model and boxer Younes Bendjima.
It is believed that Scott Disick's immature behavior could be to take revenge on Kourtney Kardashian.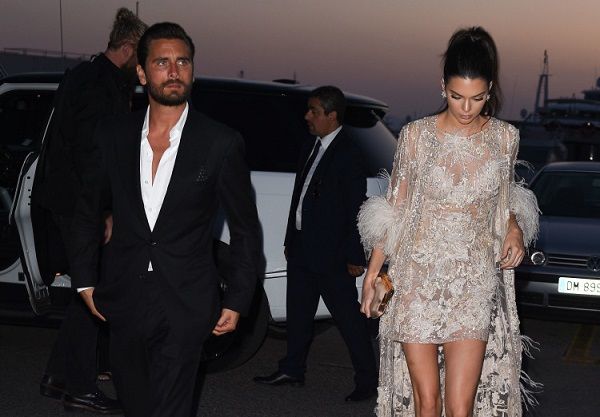 Also read Scott Disick Fun trip to Cannas! Scott Disick and Sofia Richie Look Flirty After Snuggling with a Bevy of Beautiful Women in Cannes!!
Bella Thorne's reaction to Scott's multiple courtships
American beauty and singer Bella Thorne was pissed off and upset after seeing Scott Disick with the other females at Cannes. She took to Twitter to express her displeasure and discomfort at the happenings. She wrote:
'Yo this #cannes fancy life isn't for me.'
She also posted a selfie with her index finger in her mouth on her Snapchat and captioned it:
"Amfar ready in bed haha."
An insider has revealed that Bella Thorne does like the attention she receives on being seen with Kourtney Kardashian's ex-husband. She has also mentioned that Scott Disick had followed her to LA and made her believe that he was interested in her and wanted to date her. But she gradually realized that he had just used her for his ulterior motives and maybe just wanted to get even with his ex-wife. She has disclosed that she no more speaks to Scott Disick.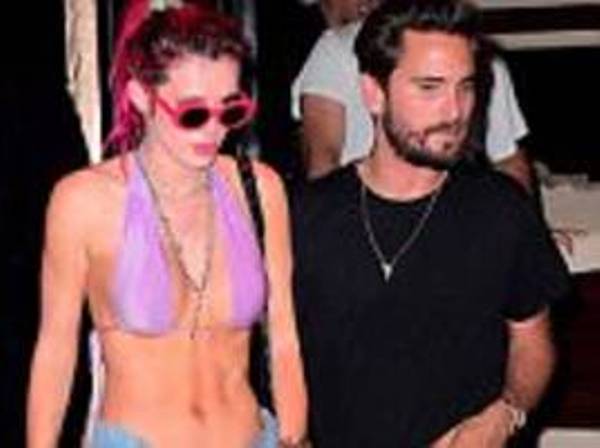 Besides these four beauties at Cannes, after his split from Kourtney Kardashian, Scott was seen with innumerable female celebrities and also with some mystery ladies. There was an unnamed female in his Dubai hotel room. The mysterious woman was discovered by Kim Kardashian hiding in the bathroom of Disick's hotel suite. In January 2017, he was seen snuggling with an unidentified blonde at Miami's Setai Hotel. The girl was resting his head on his chest. They were playing footsie and wrapping their legs around each other.
He was doing it all quite openly. At the same resort, Scott was also spotted getting close to model Jessica Harris. He was also seen with Australian model Megan Blake Irwin at NYC and later at Malibu in 2016. He was noticed at a nightclub with leggy blonde model Larissa in 2016. Scott was also seen on several occasions with soundtrack star Christine Burke. He also dated Swedish Model Lina Sandberg for a few weeks in early 2016. Likewise, he also enjoyed the company of model Lindsay Vrckovnik in October 2015. He was also linked with Kourtney's long-term friend Kimberly Stewart who however denied all allegations.
Scott and Kourtney
In 2006, Kourtney Kardashian had met Scott Disick at her friend Joe Francis' housewarming party in Mexico. The couple started dating each other but their relationship was on-again off-again type. On 14th December 2009, their first child, Mason was born. In early 2010, Kourtney came to know about Scott's alcohol dependence. He received therapy and could be weaned off the addiction. In mid-2010, Kourtney reconciled with him. In 2011, Scott purchased an engagement ring and wanted to propose to Kourtney. He asked her opinion on marriage during an evening meal. Kourtney responded:
 "if things are so good now… why would we want to change that?"
So their relationship continued the status quo. On 8th July 2012, Kourtney gave birth to her second child. Their third child was born on 14th December 2014. However, on 6th July 2015, the couple had split. Scott's extramarital affairs were rumored to be the reason for this break-up. Kourtney has moved on in life and is now courting a French model and boxer Younes Bendjima who happens to be 15 years younger to her. They met at the Paris Fashion week and have been dating since October 2016.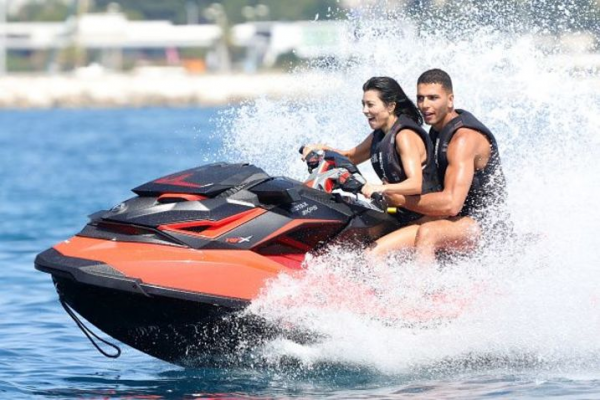 Also read Bella Thorne Smiles in L.A. After Ditching Scott Disick in Cannes-couldn't be happier to be back!!
Update on Scott Disick's relationships
Scott Disick as of now is dating Sofia Richie and the two have been on a romantic trip together. Similarly, Scott Disick is not liked by the father of Sofia, Lionel Richie and it seems that he has expressed his displeasure at their relationship and asked Sofia to stay away from Scott. But the two are very much together still.
Short Bio on Scott Disick
Tall and handsome Scott Disick is an American businessman as well as a reality television star. He is best known for his appearance in the reality television series Keeping up with the Kardashians. He is mostly known for his on-and-off relationship with Kourtney Kardashian. More Bio…
Short bio on Kourtney Kardashian
Bold and Beautiful Kourtney Kardashian is an American television personality, model, businesswoman, and socialite. She is best known for the reality series 'Keeping up with the Kardashians'. With the success of 'Keeping up with Kardashians' she even appeared in 'Kourtney and Khloe Take Miami' and 'Kourtney and Kim Take New York.' She is also an author who has written 'Kardashian Konfidental'. See more…