From playing to anchoring: the career and personal life journey of Kristen Ledlow!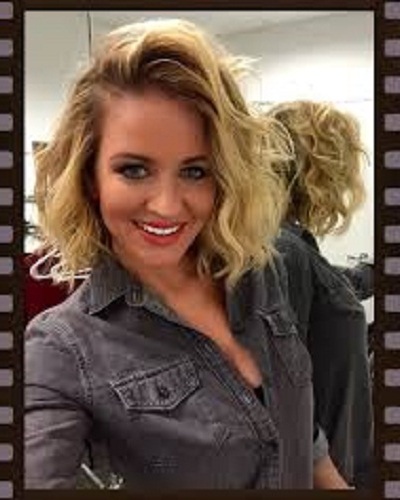 Kristen Ledlow is a well-known name in the field of sports anchoring.
She is an American national and hosts the NBA Inside Stuff show.
Kristen has experience of having worked in a similar post with HLN and CNN.
She is newly married and happy about it.
---
Kristen Ledlow and her engagement, wedding, and husband
Kristen Ledlow was dating Kyle Anderson for a long time before they decided to take their relationship to the next level.
The couple got engaged in September 2018 and Kristen uploaded a picture of herself showing off her beautiful engagement ring on her Instagram.
She captioned it:
"Yes."
On 9 December 2018, Kristen tweeted that she got married on 6 December 2018. She posted a picture of the newly married couple. Kyle Anderson is a famous basketball player who is 27 years of age. There is no pregnancy announcement yet.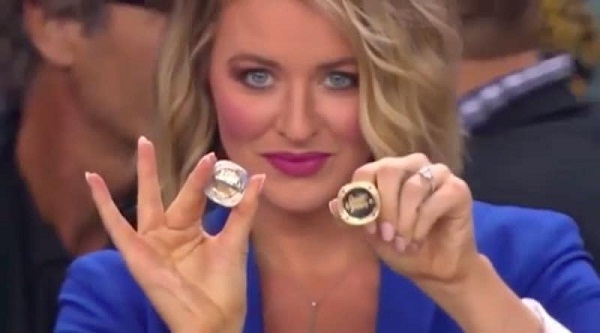 In the past, there was a rumor afloat that she is in a relationship with basketball player Joakim Noha. But neither party confirmed it. In September 2015, Kristen mentioned on her Twitter account that she had a boyfriend in the past and he had dumped her.
She tweeted:
"My ex-boyfriend played baseball at Jacksonville State. He dumped me. In a letter, on my counter. Still, today would've been a bigger upset."
She seems to be attracted to sports personalities and her career predisposes her to it.
Kristen Ledlow and the gunpoint robbery
It was October 2016 when some men entered her apartment's parking garage and robbed her at gunpoint. Revealing details of the crime, police officer Kim Jones said that the department had dispatched officers to the 1900 block of Monroe Drive just before 3.20 pm.
Kristen had told the police that a group of men in a silver sedan approached her as he came to her apartment complex. One of the men took away her car after pointing a gun at her. Kristen posted on her Instagram:
Ledlow wrote about her experience on social media.
"Yesterday, I was robbed at gunpoint by three men who knew who I was, where I lived, and were waiting for me when I got home. They stole my car, my purse, my wallet, my phone and worst of all, my sense of security."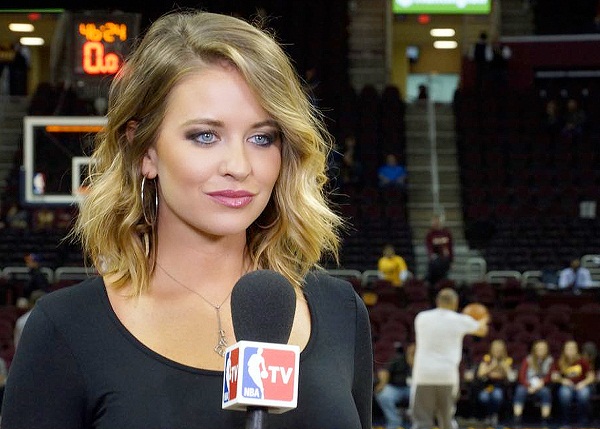 She further wrote:
"While I will be taking a social media hiatus. I will not become a slave to fear."
Kristen Ledlow and her life before fame
Kristen is 31 years of age and her birthday falls on 18 January. Her birth year is 1988 and she was born in Georgia in Atlanta. Kristen's parents are Roger Ledlow and Rita Ledlow. Her sister is Lauren Ledlow.
She liked sports right from her childhood days and was on the school's basketball and volleyball team. A student of Christian Community School and North Florida Christian School, she later majored in broadcasting and Communications at Southeastern University in Lakeland.
Kristen Ledlow and her career in anchoring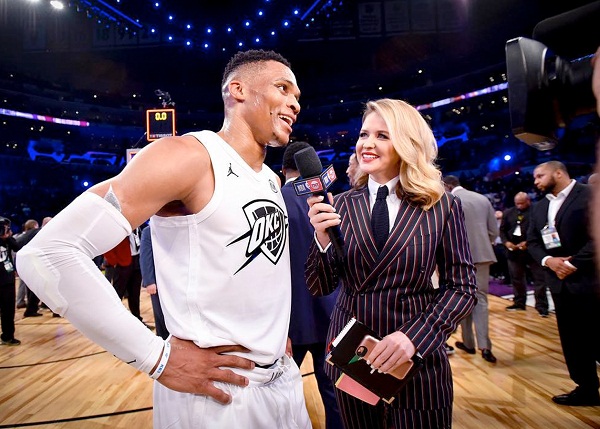 She was a lead announcer of the men's basketball team in college. Additionally, she was Miss Capital City USA Queen at the beauty pageant.
She was a presenter with WTXL-TV and also a radio host. Additionally, she has worked as a sideline reporter and also with CBS Sports Radio. In 2013, she joined the NBA.
Short Bio on Kristen Ledlow
Kristen Ledlow is an American sports anchor. Currently, she serves as the host of 'NBA Inside Stuff' on NBA TV. Additionally, she previously worked as a sports anchor for HLN and CNN. More Bio…
Source: AJC, gossipbio.com