Pointless quiz master Richard Osman is secretly dating a jazz singer!
Richard Osman, the host of Pointless show is secretly dating a jazz singer.
Richard Osman and his girlfriend
The quiz king of Pointless show, Richard Osman has a new romance in his life. He is in a secret relationship with jazz singer Sumudu Jayatilaka. Sumudu had appeared in the Christmas special episode of Pointless in December 2018 but they did not announce anything about their new bond. It has been strictly kept confidential until now. Sumudu, 39 has sung Santa Claus Is Coming To Town on this, BBC One show in that episode along with Pointless presenter Alexander Armstrong.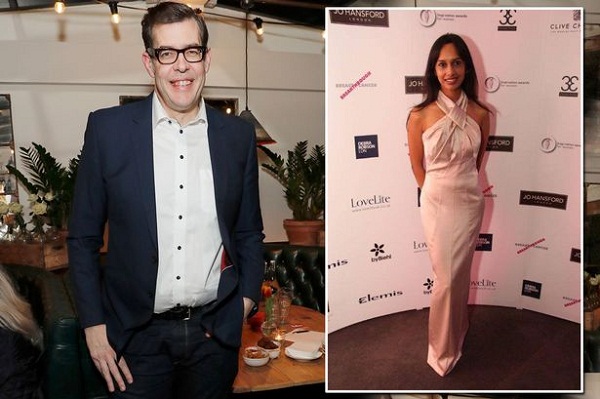 Richard had also introduced her thus:
"We have the lovely Sumudu accompanying my good friend Alexander with a lovely little version of Santa Claus is coming to town".
There was no more disclosure from his side about her.
The height difference between Sumudu and Richard
Richard has a towering height if 6 feet and, 7 inches while Sumudu is just 5 feet. So people are amused at their budding relationship. A source revealed:
"People joke because he's a bit of a giant and she's around 5ft nothing. But it seems like they were made for each other."
The couple's budding relationship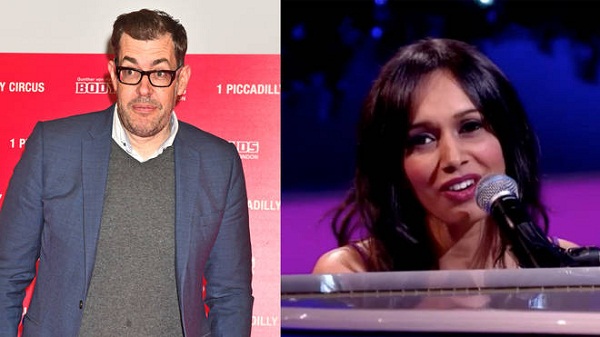 The couple has been dating for the past few months. It might have started after she appeared on his show. The Sun has reported that they had spotted the couple attending a sports quiz program together in London.
Richard, 47 has been on a luxurious trip to Austria over this Valentine's Day. He had uploaded a number of pictures of this getaway on his Twitter handle. But he had not posted any picture of his new love. It seems that he does not think the time is ripe yet to reveal his girlfriend to the public. On Valentine's Day, Richard had shared a sweet message with his fans but again no mention of Sumudu in it. He tweeted to his 762k fans:
"Vertebrates have spines, Invertebrates are jointless. Have a lovely Valentine's, From me, that guy off Pointless,"
He followed this message with a heart emoji.
Before dating Sumudu, Richard was in a relationship with radio presenter Emily Dean. But this was 3-4 years back in 2015. Earlier to that, he was married but divorced his wife in 2007. He has two children.
Also, read Kailyn Lowry gets a new dating reality show! Is she pregnant? Is she going to remarry?
About Sumudu Jayatilaka and Richard Osman
Sumudu is a singer and songwriter. She has worked with stars such as Van Morrison and Sir Rod Stewart.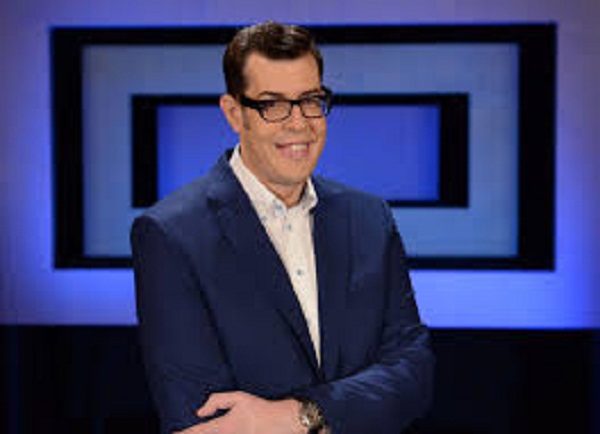 Richard started his career with numerous British game shows such as Deal or No Deal, comedy panel game 8 out of 10 Cats on channel 4 and the satirical comedy 10 O'Clock Live. He was the executive producer on these shows. He, starred in comedy shows like Would I Lie to You? and was a panelist on Have I Got News For You.
In 2009, he gave the idea of the show Pointless to BBC daytime network. It was, accepted and he and his co-host began to host the show. It was a success and more spinoff versions such as Pointless Celebrities was started. He was the host of Fitzdares' 'The Sports Quiz You Can't Google' at the Fox and Pheasant in London earlier this week.
Source: Heart UK, Express UK