Police broke down the front door of the house of Aaron Carter for suspected overdose!
Aaron Carter is recovering from his drug addiction. On Wednesday night, the local police got a call of suspected overdose and rushed to his house. They broke open his main door. What did they find inside? In what condition was Aaron Carter?
Aaron Carter and the Wednesday night incident at his house
TMZ reported that someone called the local police saying that Aaron Carter is affected with a suspected drug overdose. The police officials rushed to Aaron's house and not getting a response broke open the main door of his house. But they discovered that everything was fine and there was nothing wrong with him. But the damage had happened in the form of door breakdown.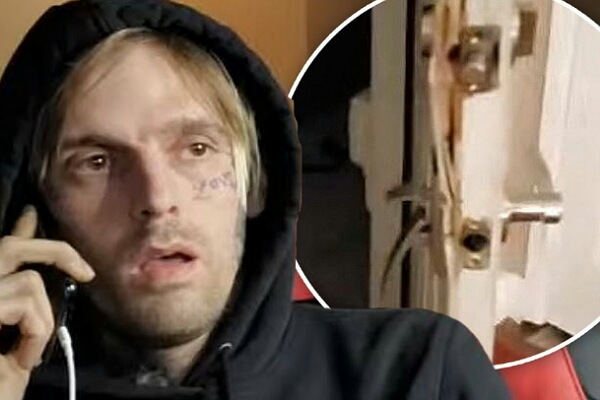 Aaron Carter's house door damage
Rapper Aaron revealed that he was just sleeping and emphasized that the person who made the call was actually playing a prank on him and the police. After the incident, he was outside his home in Lancaster, California.
Aaron explained that he was upstairs sleeping and cannot hear any sound from downstairs including the door knocks and door bells. He said:
"So I was, I'm doing YouTube live streaming now, and I … just passed out,"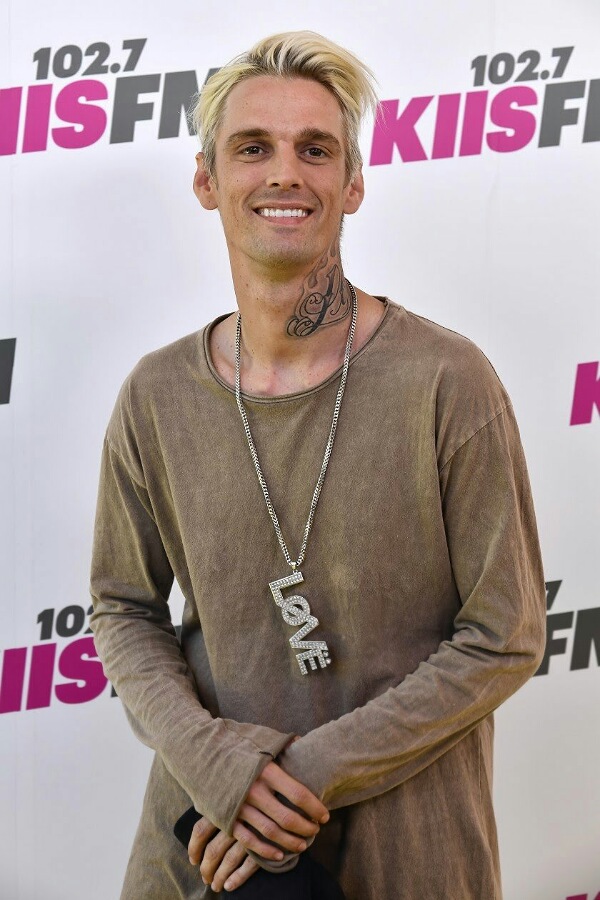 Further he added:
"I had a long day yesterday. I had to let go of an employee, had to fire an employee and break up with this girl that I was kind of seeing. So I was tired and went to sleep."
There is a released video in which Aaron showed the viewers the broken front door. He also gave a tour of his home.
The home tour
Aaron gave the viewers a glimpse of the inside of his home. He showed the downstairs of his house which had a minimalistic interior. Later, he took the viewers to his house kitchen. There was an empty orange juice container and a crushed Arizona iced tea can on the counter. He probably has a sweet tooth since there was a box of Dunkin' Donuts and Aaron also opened up a pantry that was full of Oreos, sugary cereals, pasta, and potato chips.
The pantry also had a Grey Goose bottle despite the fact that this September, he had told on The Doctors that he is sober. He then went upstairs had an open music studio in front of his bedroom. Aaron said that he was sleeping in the upstairs bedroom and the cops found him there. Hence, it seems there was a misunderstanding and the call of suspected overdose was false.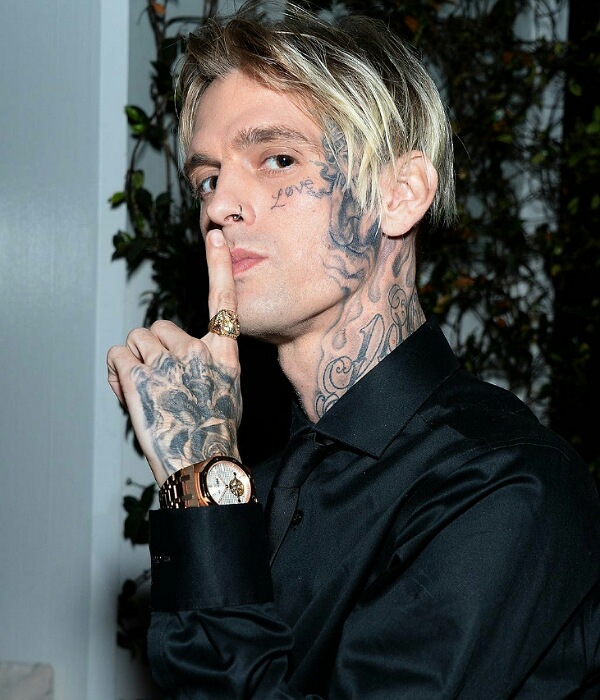 Aaron said:
"I just got finished smoking like some really good bud," 
Aaron Carter's rough days
The rapper has been going through a rough patch in his life. Last September he had said that the police visited his home 8 times in two weeks time. He had a war of words with his older brother Nick on Twitter. His unhinged rants on social media against his brother led to Nick filing for a restraining order against Aaron. The court granted Nick the requested restraining order against Aaron which would be valid for one year.
Aaron has also listed his home for sale and it is not clear where he would reside after it is sold.
Short bio on Aaron Carter
Handsome Aaron Carter is a pop and hip hop singer who hails from America. He garnered a lot of fame and popularity at a very tender age. His studio albums include hit singles such as I Want Candy' 'Aaron's Party (Come Get it)', and 'That's How I Beat Shaq'. More Bio… 
Source: Page Six