Truth? A UK Police Officer Sam Helena Suspended After Using OnlyFans Account '@Officer Naughty'!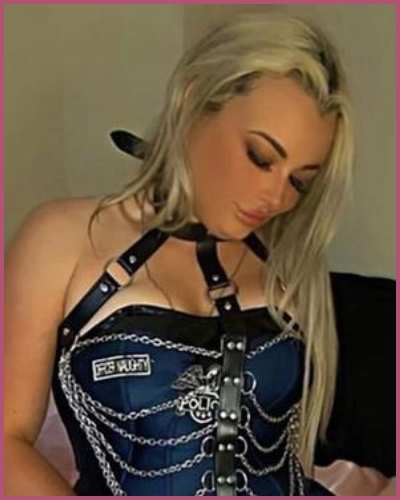 A police officer in the UK got suspended after sharing semi-nude pictures on her OnlyFans account.
Police constable Sam Helena uses the OnlyFans account under the alias 'Officer Naughty'.
Here's everything you need to know about the disciplinary policy of the UK police.
---
Recently, the news that one of the UK Police constables, Sam Helena is constantly putting her police badge on display on her adult site, OnlyFans account is trending.
Why is 'Officer Naughty' suspended?
UK Policewoman Sam Helena charged with Misconduct allegation
Police constable Sam Helena who had been serving in the UK Police for a while now is forced to quit the Metropolitan service after being found using OnlyFans account @OfficerNaughty.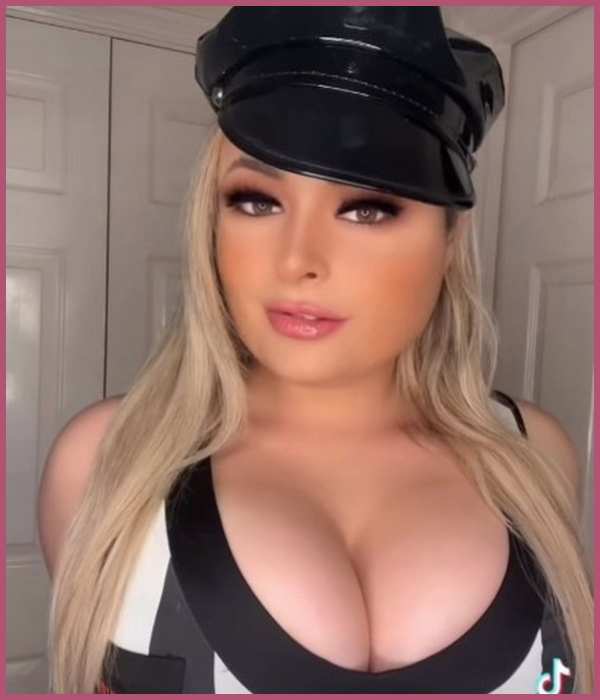 She had an 'Officer Naughty' name tag on many of her pay-per-view sites. One of the clips shows how she was bed dressed in a dark blue corset covered in chains with a police badge.
The accused have been discovered misusing her police uniform and badge on the subscription site and mixing the adult content. Reportedly, it's not the first time she made fun of the Police uniform's dignity.
Previously as well, Helena was taken into consideration two years prior for uploading a raunchy video of her tongue stud while wearing her uniform on TikTok.
Sam Helena may face charges of voiding the code of conduct of a Police officer. Meanwhile, her disciplinary hearing is still pending.
Also, Read Courtney Clenney: Her Journey From OnlyFans Model To Murderer
Did Officer Naughty from OnlyFans quit her police job?
To your query, Officer Naughty is reprimanded by her seniors after facing a gross misconduct allegation. Sam Helena has already resigned from her post in late November 2022.
While she might have quit, she is still employed until the 31st of December 2022. According to Sam,  she resigned before she was suspended and under investigation for having her only fan account.
A Met Police spokesperson also confirmed her resignation saying,
"We are aware of the account, and the officer, who has tendered their resignation, has been suspended. The Met's Directorate of Professional Standards is investigating."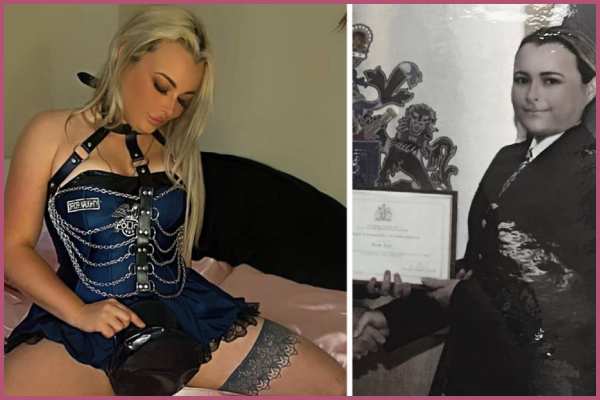 The constable also shared some racy photos and videos on Instagram and Twitter under the name "Inked Barbie."
Thinks went terrific after, the Senior Police official discovered how Helena's Instagram account was linked to her OnlyFans page.
Also, read Tommy Lee joined OnlyFans to share explicit content after his naked pictures were deleted from Instagram
How many People visits the Officer Naughty OnlyFans account to the date of reporting?
The Officer Naughty account owned by Sam Helena has nearly 100 posts. The Onlyfans account asks subscribers to pay around £15 a month for access to sexting, uncensored content, and pornography with bio,
"Have a welfare w*** for your well-being. I'm here for you; consider me your w****** welfare officer. I'm that girl next door who you catch glimpses of in the window and become obsessed."
It's unknown when did Sam Helena join the subscription-based social media platform but the OnlyFans had been launched in 2016.
The adult site, pay well to the creator Anyone wanting to gain access to the content must pay a monthly subscription fee of a minimum between $4.99 and $49.99.
Also, Read Who is Juanita JCV? 3 Facts about the OnlyFans star