Political advisor Sarah Sanders to speak in the desert! Know about her married life, children, President Donald Trump relation, net worth
The political advisor Sarah Sanders who was the former House press secretary for President Donald Trump will speak in the desert. It is on February 7-8 at a pair of fundraisers for Mama's House which is the only residential home within the Coachella Valley providing shelter for women in crisis pregnancies.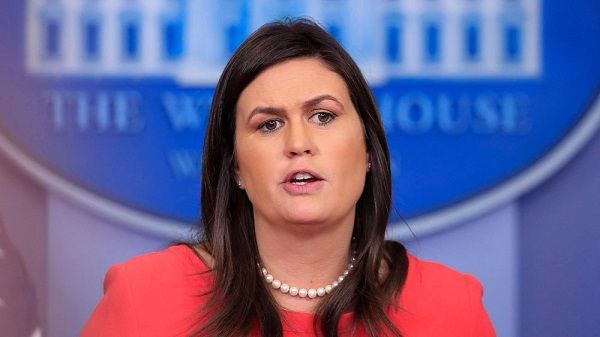 Similarly, her visit starts with a private VIP reception and dinner with major donors from 5-7 p.m. on 7th February. It will be hosted by Mama's House at a location to be announced.
On the 8th of February, she will speak at the organization's seventh annual Heartbeat of Love Luncheon at the Indian Wells Renaissance Resort and Spa. After Sarah retired from the position of White House press secretary there has been rumors that who would fill the position of her.
Also read Having no political experience. A 28-year-old Hope Hicks wound up in the president's inner circle? What's her salary working with Trump campaign?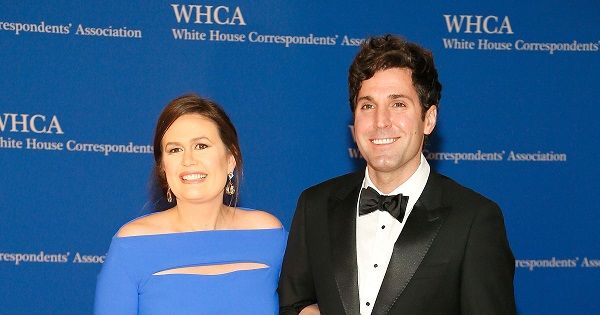 Who is the husband of Sarah Sanders?
Sarah Sanders is a married woman. She married Bryan Sanders. They met during her father's 2008 presidential campaign. Sarah was the field director of the campaign and Bryan was hired as a media consultant. They married in the year 2010.
Likewise, they have three children. their children are Scarlett Wiles Sanders, George Sanders, and William Huckabee Sanders. Bryan is a popular name in the USA and famous as the husband of Sarah Sanders.
He is an American media and political consultant known for his association with the Republican party. At present, he is serving as a political advisor of the party and has worked as the party's promotional campaign manager in the past.
Even though they married for such a long time there is no news of the divorce. They stay happy with each other.
Also read Another statement of Kellyanne Conway drags her to headlines. She says Trump doesn't know! former advisers who are under investigation for Russian ties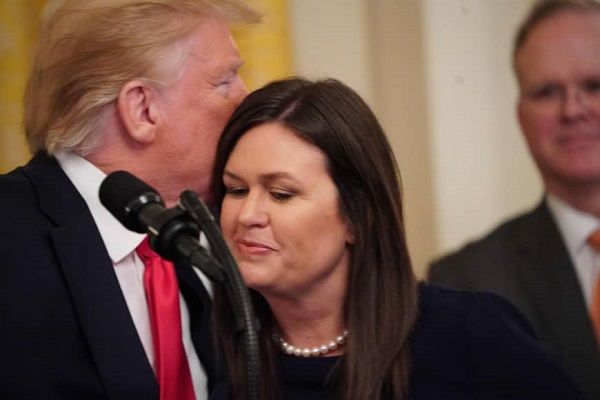 Sarah Sanders Life and Net Worth
The American campaign manager and political adviser Sarah Sanders was born on 13Th August 1982 in Hope, Arkansas. She was born to Mike Huckabee(father) and Janet Huckabee(mother). Similarly, she has two brothers John Mark Huckabee and David Huckabee.
Sarah attended the Little Rock Central High School in Little Rock, Arkansas. Likewise, she attended Quachita Baptist University in Arkadelphia, Arkansas. Also, she graduated from the University with a Bachelor of Arts degree majoring in political science and minoring in mass communications.
Similarly, she is the political advisor for the White House press secretary under President Donald Trump. Also, she is the third woman to fill the position. Likewise, on 13th June 2019, President Trump tweeted that Sanders would be leaving her role as press secretary for his administration at the end of the month.
She has an estimated net worth of $1.5 million. Furthermore, as a Press Secretary, she earns an annual salary of $179,000.
Source: vanityfair, Wikipedia