Porn actress Mikaela Spielberg revealed that her famous parents expected her career choice!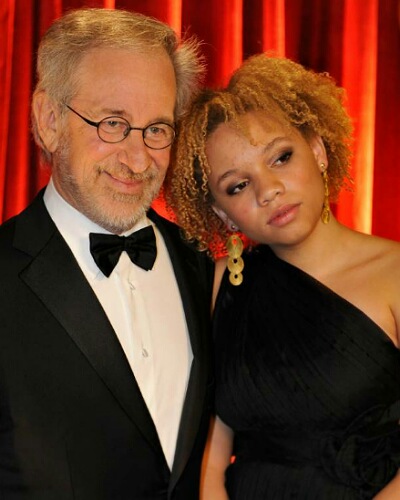 It is a big shock for everyone that Mikaela Spielberg, the adopted daughter of actor-director Steven Spielberg has taken to etch out a career in the porn industry. But Mikaela revealed recently that her parents are okay with her choice.
Mikaela Spielberg talks about her career choice and parents
The daughter of famous Hollywood director Steven Spielberg, Mikaela Spielberg has decided to pursue a career in porn acting. But are her parents happy with her choice? Mikaela stated in an interview she gave to The Sun that her parents did have an inkling that she would enter a career of taboo art.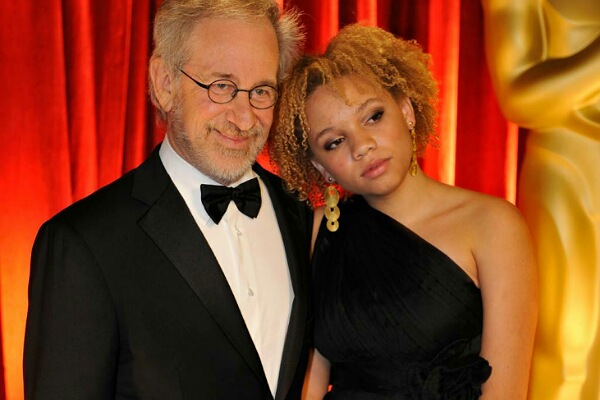 Daughter Mikaela, 24 said that her career selection did not surprise her famous father and her actress mother. They had always expected it. She said:
"My parents-despite what people have written-aren't embarrassed, they were actually kind of expecting it to be my career. Some sort of outsider art-or taboo art, because they've always known that I was a bit neurotic."
Did Mikaela discuss with her parents about her career?
Mikaela did not consult her parents before stepping into the porn world. She explained the reason behind it:
"That's not to say all performers are neurotic…just the kind of performer I am – they've always known that whatever I wanted to do in life I probably was going to do it whether they liked it or not.

"So it kind of felt like a little bit of a relief. It was like they were preparing themselves to get the news for this and they're not sad for me and my choice of career."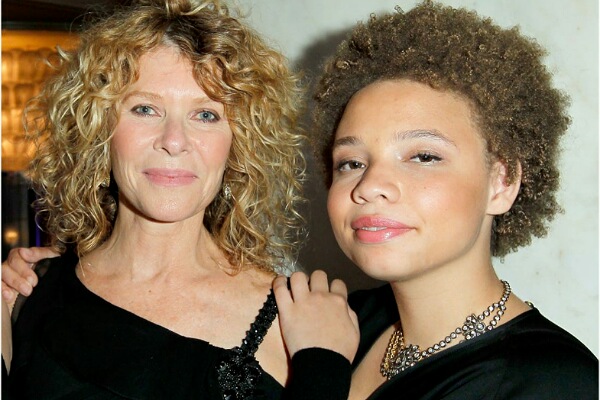 She does not feel sad for them. Mikaela clarified:
"I'm not sad for them. People shouldn't be sad for them. That's the one big thing – people are like, 'I feel sorry for your parents'. Nobody here is a victim."
Mikaela and her arrest
The daughter of Steven is dating American professional dart player Chuck Pankow, 47. One month back, the law authorities arrested her on charges of domestic violence. She was in an intoxicated state and therefore they kept her in detention for twelve hours in Nashville in Tennessee. Chuck required medical help for an injury on the wrist. The law fixed a trial date this month and Chuck and Mikaela wanted to settle on this issue and move on with their life.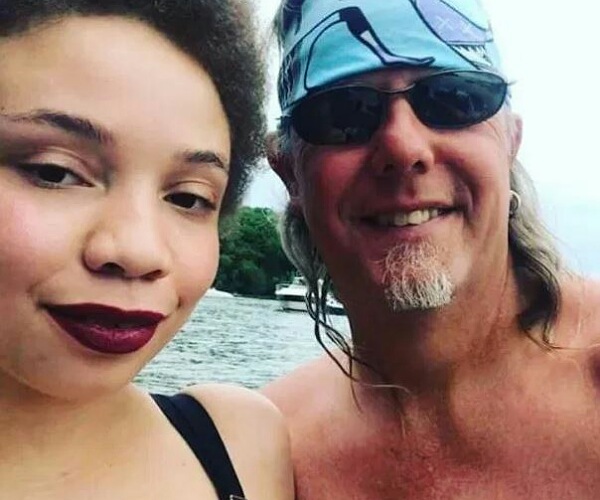 Chuck had said that Mikaela did not inflict the injury:
"I'm really hoping this thing is a huge misunderstanding and I really hope they drop it…That traumatized me watching her get cuffed. I can't imagine how she felt."
He too is happy with her career and said:
"If she's happy and safe, I'm fine with it,"
Mikaela went sober after that and said:
"My responsibilities in this was my intoxication – that was my responsibility,"

"I had a duty to my neighbors and to my partner to not be that intoxicated. That's what I'm going to take responsibility for.

"And I also had a duty to myself to not put myself in harm's way like that."
Short bio on Mikaela Spielberg
Mikaela George Spielberg is famous for being the celebrity daughter of the famous Hollywood director, Steven Allan Spielberg and actress Kathleen "Kate" Capshaw. More bio…