Inside Porsha Williams and Simon Guobadia Nigerian wedding ceremony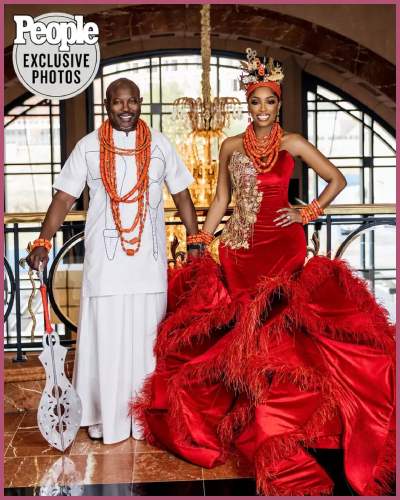 Porsha Williams got married to her fiance Simon Guobadia a year after they confirmed their relationship
The two had two wedding ceremonies so far a Nigerian traditional native law and custom ceremony and an American ceremony
Porsha had seven different bride looks over the course of her two days wedding 
---
Porsha Williams and Simon Guobadia are now officially husband and wife!
Porsha Williams and Simon Guobadia are married
The Real Housewives of Atlanta alum, 41, and the Nigerian-born businessman, 57, have finally exchanged vows.
The first wedding ceremony took place in a Nigerian traditional native law and custom ceremony on Friday, November 25 at the Four Seasons Hotel Atlanta in front of 250 guests. Ahead of the nuptials, Williams said to PEOPLE,
"I am ridiculously excited, I am just so ready. I'm not even nervous. I mean, I know I'm marrying the love of my life, and it's just going to solidify our relationship and our family bond. I'm calm and excited."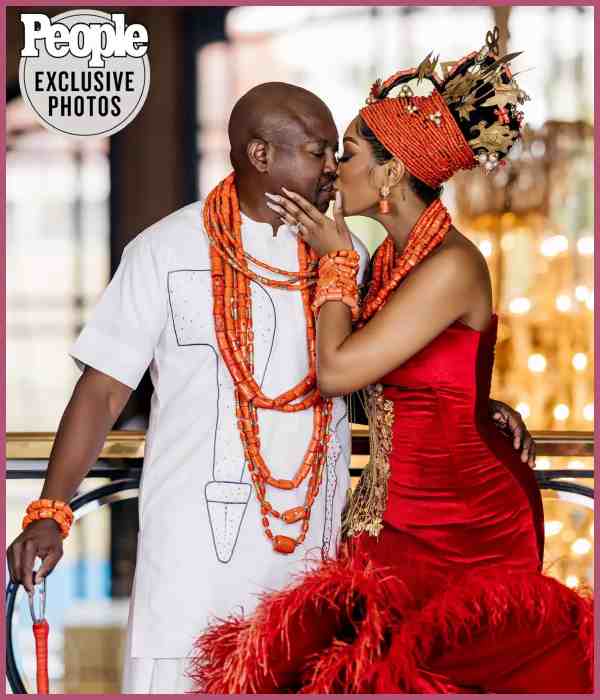 Also read Details on the Wedding Dress of Tiffany Trump From Michael Boulos Nuptials!
Guobadia, on the other hand, also shared that he was a "little nervous" to welcome his loved ones to Atlanta.
"When you say you're a little nervous, and you're about to walk down the aisle, people are thinking, 'Uh-oh. But my nervousness comes from the family members and friends who I haven't seen in a long time coming into Atlanta!"
The wedding comes a year after their engagement in May 2021. Actually, they two announced their engagement after one month of dating.
Similarly, the couple is said to tie the knot again in an American ceremony on Saturday, November 26.
Porsha Williams changes seven wardrobes over the course of her two days wedding
The RHOA alum says to PEOPLE that she felt 'anxious' about her extensive outfit changes, which will total seven different looks. She told the outlet,
"It's going to be a true fashion extravaganza. I just couldn't turn any dresses down! If a wedding dress came my way, and I loved it, I got it."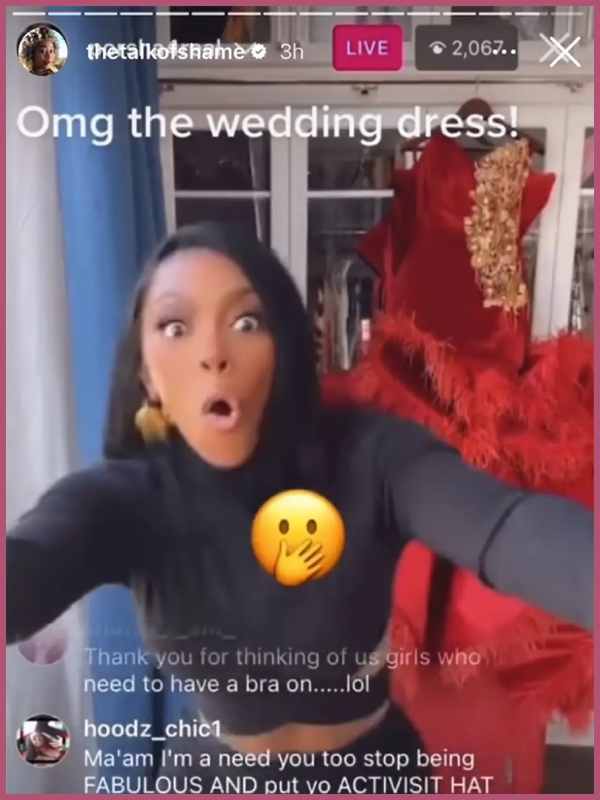 On the day of the Nigerian wedding, the 41-years of bride changes three outfits. She first wore a red gown by designer Lakimmy customary for an Edo bride in the ceremony. The dress also features ruffles, feathers, and gold embellishments, along with an okuku, a headpiece with Benin coral beads.
Also read Inside AGT stars Thommy Ten and Amelie van Tass Las Vegas wedding
Well, the dress was accidentally revealed on Wednesday evening by Williams when she went live on Instagram.
Afterward, she changed into two gowns by a designer named Tabik, one in royal blue and another in gold. Similarly, guests were asked to wear traditional or formal Nigerian-inspired attire at the ceremony in a dress code of purple and teal.
The newlywed also gifted their attending family members with cultural fabric to create their outfits how they wanted to design them for the day. Porsha said,
"It was a huge undertaking. I personally chose the fabrics that they're going to be wearing, including their head wrap, their gele. I chose all of the colors, everything. I should be a stylist after this!"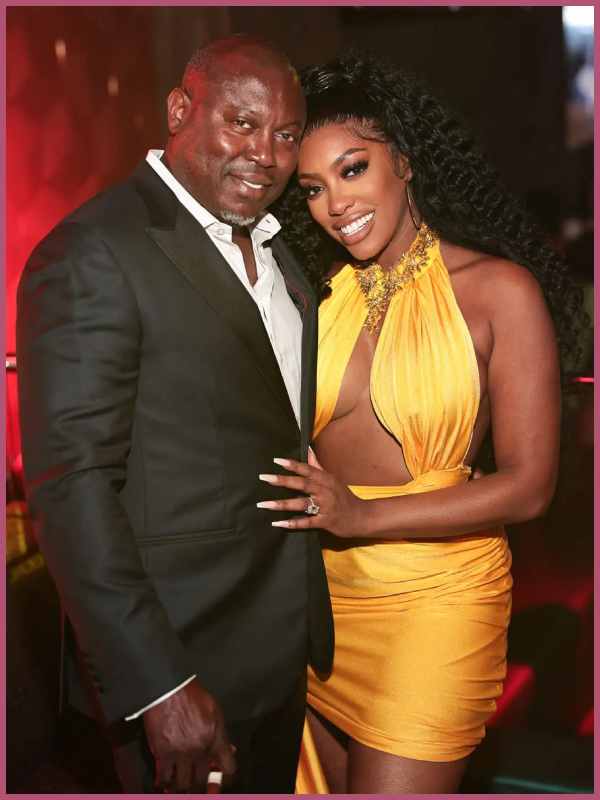 Similarly, the couple marked their American wedding ceremony at a church in Atlanta with an attendance of 350 guests.
Also read Is Porsha Williams pregnant or just some other health issues? Know about her relationship with Dennis McKinley, children, net worth, biography
Short bio on Porsha Williams
Porsha Williams is an American model, actress, singer, and TV personality. She is extremely prominent for "Dish Nation" (2011), "The Real Housewives of Atlanta" (2008), and "The Apprentice" (2004). See more…