Update on the health of Portia de Rossi after emergency appendectomy! How much is her net worth?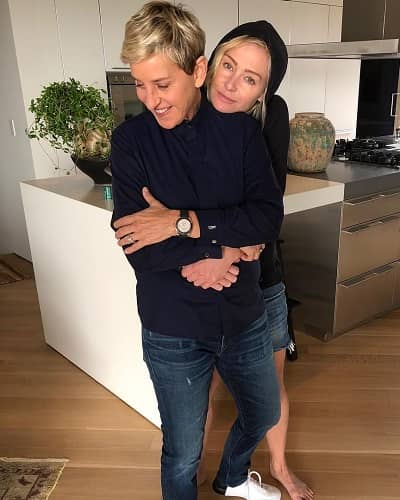 Portia de Rossi of Arrested Development and wife to Ellen DeGeneres was rushed to hospital in mid-March 2021 due to severe abdominal pain. She was diagnosed with appendicitis and needed emergency surgery.
Portia and Ellen have both been doing well since the surgery. She has been taking rest at her home in the care of her wife Ellen.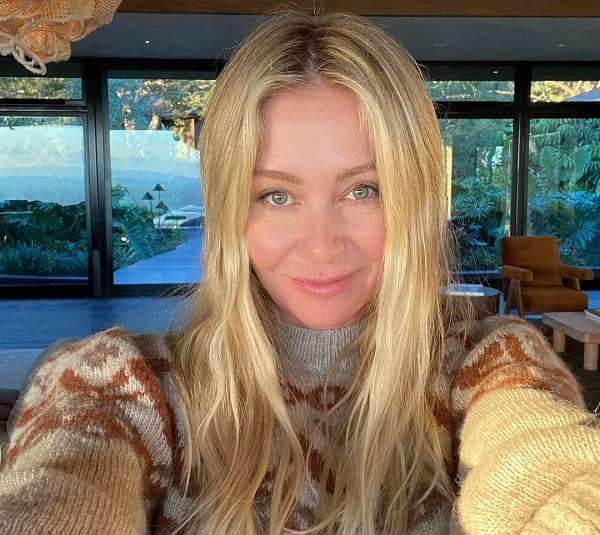 Ellen like she does joke about it calling appendicitis a demon. DeGeneres found Portia in pain at around 7:30. She revealed,
"So I rush her to the ER, and we're driving and she's in so much pain, and I'm worried about her, and I don't know what's wrong with her, because as you know, I grew up Christian Science, so my best guess was a demon. So anyway, they gave her a CT scan and I didn't know what that was."
DeGeneres was not allowed to stay at the hospital due to Covid-19 restrictions but she took good care of her after. On 22nd March, Portia was discharged and she is doing better than ever at present.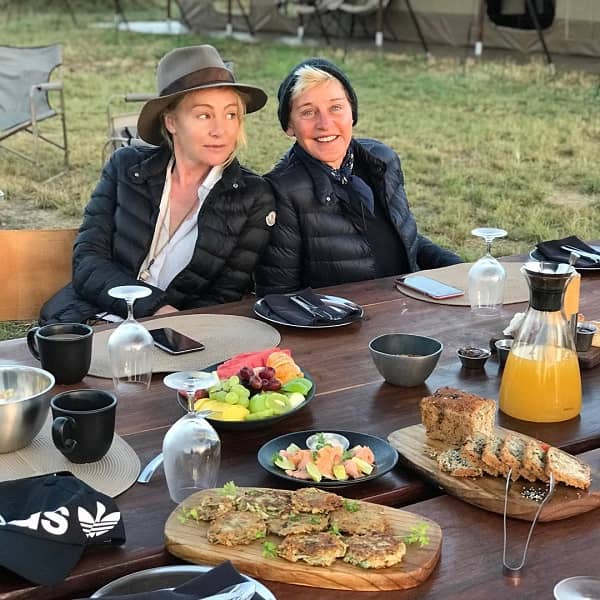 Also read The 11th wedding anniversary of Ellen DeGeneres and Portia de Rossi this August! Are they heading for divorce anytime soon?
How much is the net worth of Portia in 2021?
Portia de Rossi has an estimated net worth of $50 million. She is an Australian-American actress and model, an amalgamation of both beauty and talent. She has appeared in films like Sirens, Scream 2, Girl, American Intellectuals, Stigmata, and Who is Cletis Tout? I Witness, The Night We Called It a Day, Dead & Breakfast, Cursed, Unity, Now Add Honey, and more.
Portia has worked in TV series like Too Something, Nick Freno: Licensed Teacher, Veronica's Closet, Ally McBeal, Ally, The Glow, The Twilight Zone, Mister Sterling, Arrested Development, Better Off Ted, and many more.
Portia and her wife Ellen DeGeneres bought a $49 million home in Montecito, California. The expensive house consists of a sizable lily pond at its center which is bordered by a Tom Kundig-designed barn and a Cape Dutch-style main house and many other smaller structures in the traditional South African style.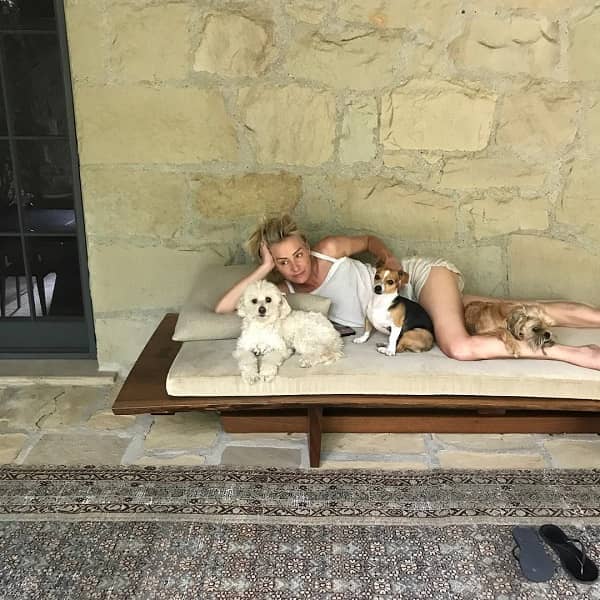 Also read The lesbian power couple Ellen DeGeneres and Portia de Rossi are selling their beachfront house in California and the asking price is $24 million!
Short bio on Portia de Rossi
Portia is an Australian and American actress, model, and philanthropist.
She appeared as a regular cast member on the American political thriller television series 'Scandal' in the role of Elizabeth North from 2014 to 2017. She married comedian and television host Ellen DeGeneres. Read more bio…