Portia de Rossi, 50, renewed vows with Ellen DeGeneres in a surprise ceremony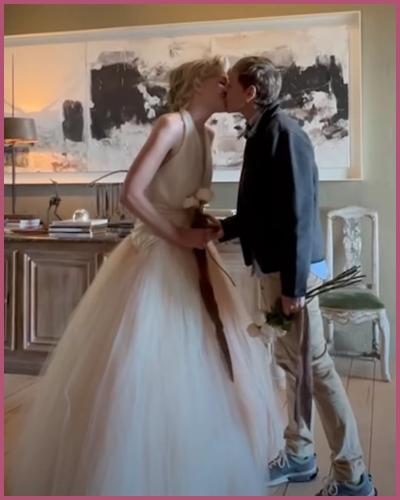 Ellen DeGeneres and Portia de Rossi have been married for over a decade and are still in love
The power couple renewed their vows on the occasion of de Rossi's 50th birthday
Actually, Ellen was taken aback because what was supposed to be a birthday celebration instead turned into a romantic ceremony celebrating their nearly 15 years of marriage
---
Portia de Rossi and Ellen DeGeneres renewed their vows ahead of their 15th wedding anniversary
The former talk show host, 65, shared a carousel video on Instagram from their surprise ceremony in which Kris Jenner can be seen officiating their marriage.
She then captioned the post,
"Portia surprised me at her birthday party by renewing our vows. Thank you @KrisJenner for officiating and @BrandiCarlile for performing, and Portia for being the greatest gift to me, even on your birthday."
DeGeneres and de Rossi have marked their nearly 15 years of marriage together. The pair tied the knot in August 2008 in Los Angeles at an intimate ceremony.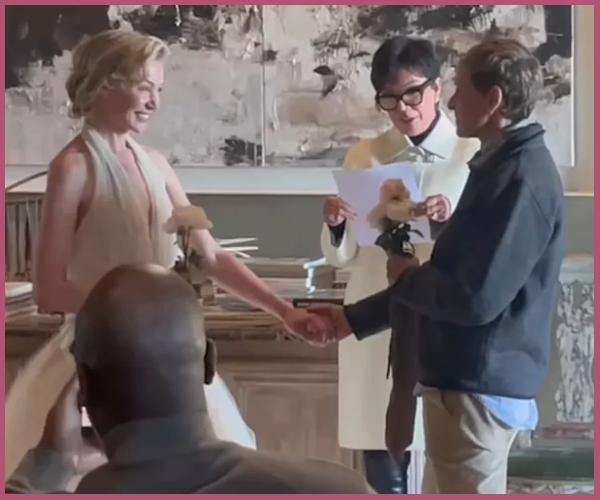 In the first scene of the video, de Rossi can be seen walking through a group of people wearing the same white halter-top gown from Zac Posen that she wore when she first married DeGeneres in 2008.
Similarly, she styled her hair in a chic chignon. Ellen, on the other side, appears to be standing surprisingly while dressed in a blue jacket, khaki slacks, and blue sneakers.
Also read How did Ellen DeGeneres and wife Portia de Rossi celebrated their 14-Year Marriage Anniversary?
After that, Jenner, 37, began,
"Welcome to Portia's birthday party, and to the newest home of one of my favorite couples, , two of my [best friends] and the record holders for the most homes ever purchased in one city,"
The Keeping Up with the Kardashians star, continued,
"These two were born for each other. Corey [Gamble] and I have spent so much time with them as their friends, neighbors, dance partners, cocktail buddies and late-night chat sessions."

"These two are couples goals and continue to amaze me with how cute they are together, a match made in heaven. Two peas in a pod. Their love and commitment to one another is amazing and it makes me so happy that they have each other to love and cherish and grow old with."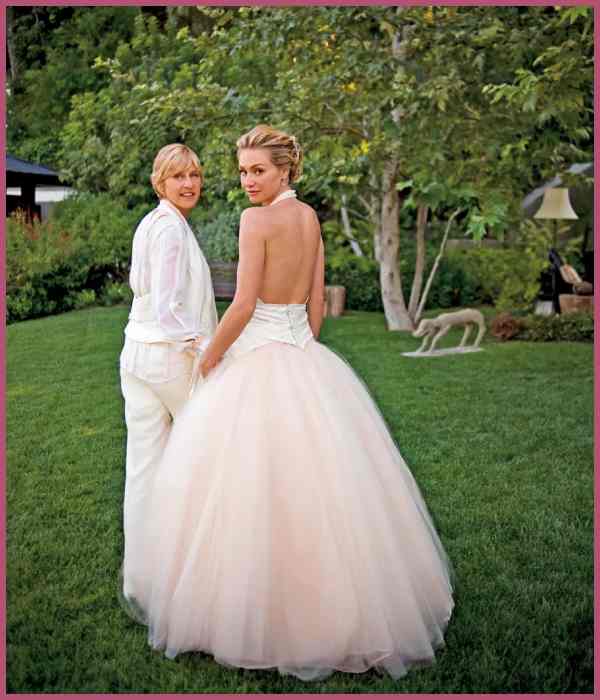 She then went on to acknowledge that Ellen and Portia were first married on August 16, 2008, at their home in Beverly Hills in front of 15 guests. She then concluded with the statement,
"Today Porsha would like us to witness a renewal of her commitment to Ellen to honor and celebrate their marriage of 14 years."
The actress, 50, said to DeGeneres, who is visibly taken aback by her wife's grand gesture, "You don't have to say anything at all".
Also read Ellen Degeneres and Portia de Rossi celebrated their 13th Wedding Anniversary!
She then took it away with a heartfelt speech,
"When I was thinking about what would make my birthday really special, a part from being with family and friends, it was reminding you that you're the most important thing in the world to me."
De Rossi said that when she thought back on her life's accomplishments, they all appeared back to Ellen. She wondered whether there was any greater success she could ever have than being loved by someone as incredible as her.
After living in 24 different homes over the course of 18 years, she stated,
"I feel like we're on a new journey,"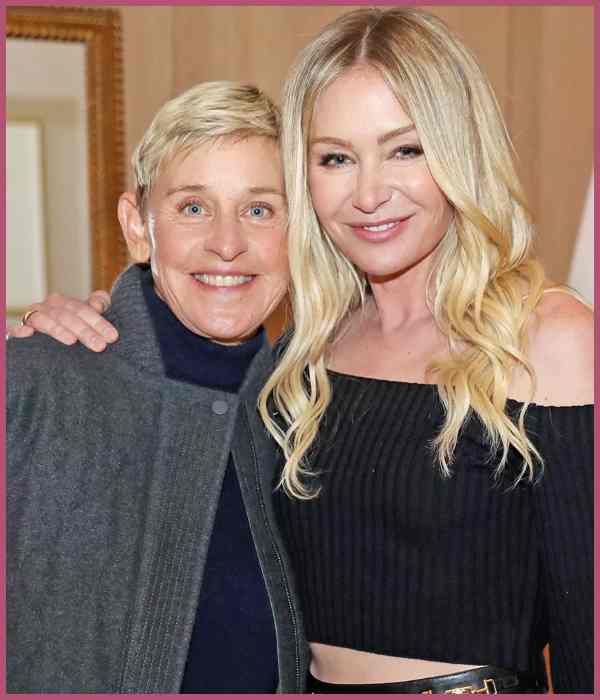 She continued,
"This is our first home this is this is it and we're setting down finally, planting roots and taking better care of ourselves and each other than ever before. I'm so excited about the future where we get to do whatever the hell we want for the rest of our lives."
At the end of the video, de Rossi expressed her gratitude to DeGeneres for accepting and loving her, saying,
"I'm so honored to be your wife."
The wives then embraced as everyone applauded.
Also read Update on the health of Portia de Rossi after emergency appendectomy! How much is her net worth?
Short bio on

Portia de Rossi
Portia de Rossi is an Australian and American actress, model, and philanthropist.
She appeared as a regular cast member on the American political thriller television series 'Scandal' in the role of Elizabeth North from 2014 to 2017. She is married to comedian and television host Ellen DeGeneres. See more…