Here is What Happened to Post Malone on Stage!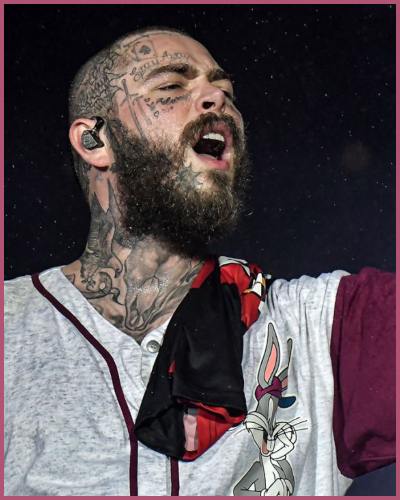 Rapper Post Malone indulged himself in a freaky accident on September 17, 2022, leaving him in bruises. 
The Sunflower singer was rushed to medical assistance after falling through a hole on stage in St. Louis.
After the sudden fall, he bruised his ribs on stage during his performance. Here's what happened.
---
Post Malone, 27 has bruised himself, especially on the ribs after falling through a hole mid-performance in St Louis, Missouri!
It's true that Post Malone slipped through a hole on stage
Post Malone had collapsed on stage while singing Circles slipping through a hole in the stage on the arena floor. He was putting his hands in the middle of the chest after lying helpless on stage with bruises on his ribs.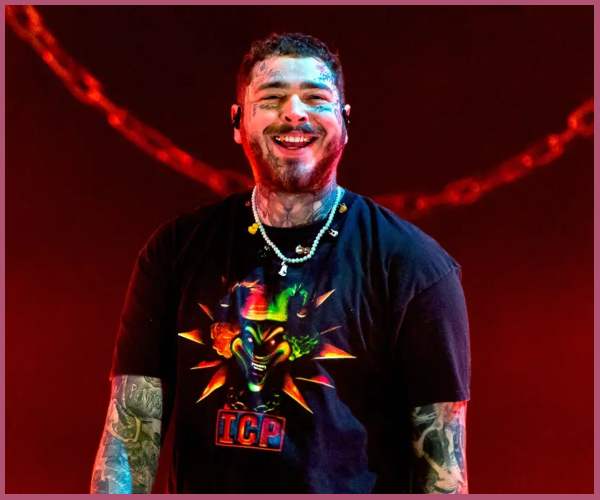 It was an accident that gave him severe pain and he is doing completely fine as Concert goer Tana Cantrell confirmed to CNN an hour into his performance.
"At the time from my angle, it looked like he just collapsed on stage, grabbing the middle of his chest. You could see in his face and body how much pain he was in and that's when I knew this was serious. His legs were trembling from the pain."
On describing the mishap to the rapper who returned to his performance after taking the medicine aids, he confirmed,
"From other angles you could see that there was a hole in the stage that he had fallen through when they lowered his guitar down and they did not get the floor put back up in time."
Also, Read Beloved Philadelphia Drag Queen Valencia Prime Dead at 25 During Performance!
Inside Post Malone's Tweeted after the incident
Austin Richard Post aka Post Malone is grateful for all the concerns his fans put on after he injured himself on the St Louis stage. He also tweeted for the same stating,
"Thank you for the patience. Thank you for putting up with my dumb a**. Whenever we do the acoustic part of the show the guitars and the guitar stand goes down. There's this big a** hole so I go round there and turn the corner and bust my a**."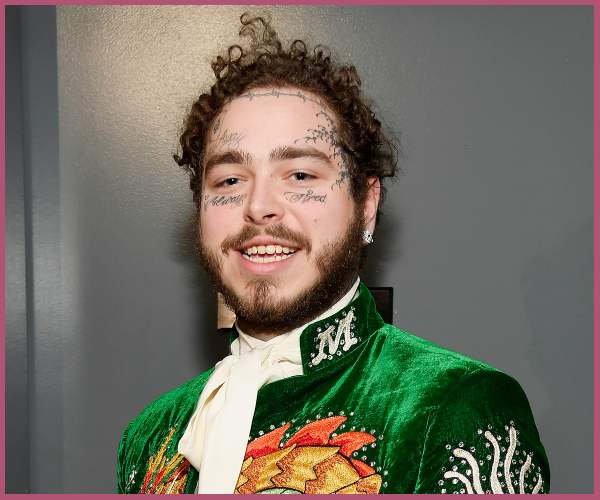 The rapper Malone then continued about his medications and returning from the hospital when he disclosed,
"We just got back from the hospital and everything's good. They gave me some pain meds and everything so we can keep kicking a** on the tour."
The Psycho singer who was nominated for the Grammy Award had never expected this coming so, he is still in shock and wants to say sorry while Tweeting on Twitter,
"But I just want to apologize to everyone in St Louis and I want to say thank you guys so much for coming to the show and next time I'm around this way we're going to do a two-hour show for you so we can make up for the couple of songs that we missed.
Also, Read Health Disclosure! 'RHOA' star Drew Sidora's Foot Injury Update