The Most powerful activist in America Ady Barkan is terminally ill with amyotrophic lateral sclerosis!
Ady Barkan is a powerful activist but his body is giving way now! He is terminally ill and suffering from amyotrophic lateral sclerosis. Despite his frail health, he continues to work for the Center for Popular Democracy!
Ady Barkan and his early life and childhood
Ady is 35 now and was born on 18 December 1983. His parents are immigrants-mother is from Romania and father from Tel Aviv. They entered into academic work in the USA. His household was a secular Jewish one and Ady has both US and Israel citizenship.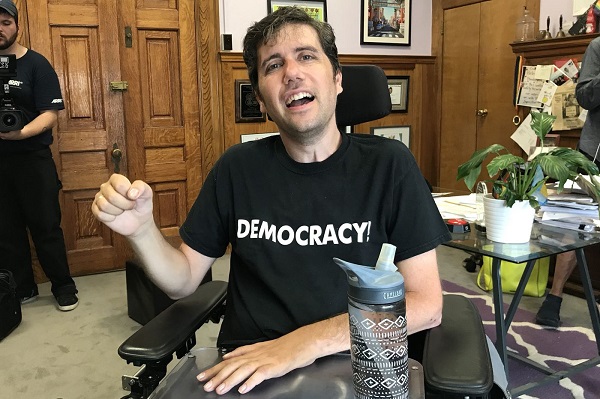 He studied at a high school located in Claremont in California. Ady was fighting for the rights of people right from his childhood days. He then joined Columbia College and graduated in 2006. He then studied law at Yale Law School and in 2010 earned his law degree.
Ady Barkan and his career
Ady worked for a campaign of the Democrat Victoria Wulsin before his law school and was their communications director. After his law school, he was based in New York and worked for immigrant legal rights. He now works for the Center for Popular Democracy. He began Fed Up campaign in 2012 and Be a Hero campaign in 2016.
Ady has been arrested many times (approx 7-8 times) in the last 2 years for his protests. But the police do not handcuff him. They just put a bracelet around his wrist to show that he is in custody. The reason is that Ady is too eek to run. He suffers from Amyotrophic Lateral Sclerosis (ALS) which is an incurable neurodegenerative disease.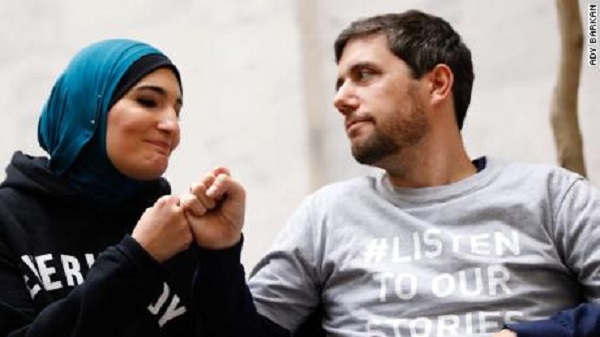 Ady Barkan and his ALS
It all began with stiffness in his left hand. Ady was diagnosed with ALS in 2016 after the birth of his son. He is on a motorized wheelchair and is losing his mobility gradually. Hence when he is to be put into the police van, it does take a while to do so. He has a team of loyal followers around him who call themselves Ady's Roadies.
Ady said:
"The Capitol Police treat me pretty well. Some of them gave us thumbs up when we left the holding pen and said 'Keep up the good work'."
His body is dying but he has turned it into a campaign tool. He wants the leaders to initiate an action for health care and also for the immigrants. Ady shot to fame when he met Jeff Flake on a plane and pleaded with him to stop his support for the tax cut. His talk with Jeff which lasted for 12 minutes was filmed on mobile by his seatmate (a fellow activist) and was uploaded on social media. Ady told Jeff:
"Why not take a stand now? You can be an American hero! You really can!"
He inspires people to be a hero and work for the nation. Ady is braving all odds including his health and separation from wife Rachael King and a small child. He is using his own misery to cause a change in the heart of the policymakers.
Nancy Pelosi has lauded his efforts. She wrote to him:
"Your passion for saving our health care and charting a new path for progressive change were an inspiration throughout the campaign." 
She added:
"Your labor of love helped us win the House."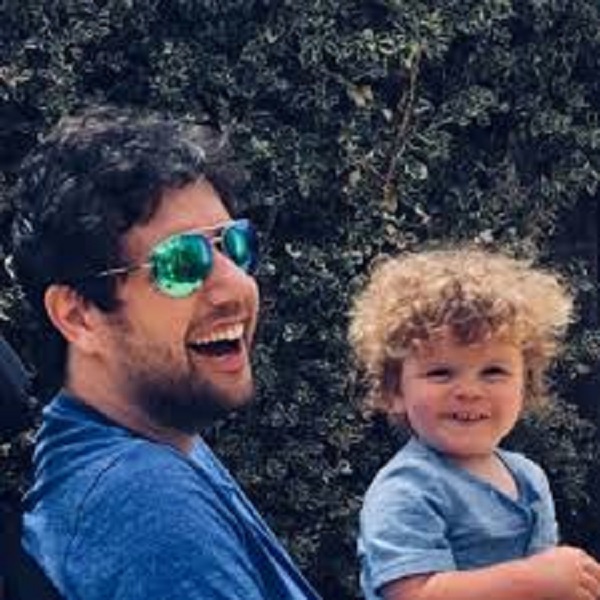 Ady who will soon need ventilatory support for breathing resides in Santa Barbara with his wife Rachael King. She was his college mate at Columbia and is an English Professor.
Source: Wikipedia, Politico