Pregnant Abby De La Rosa Shared Meme Confirming Nick Cannon is Expecting 12th child!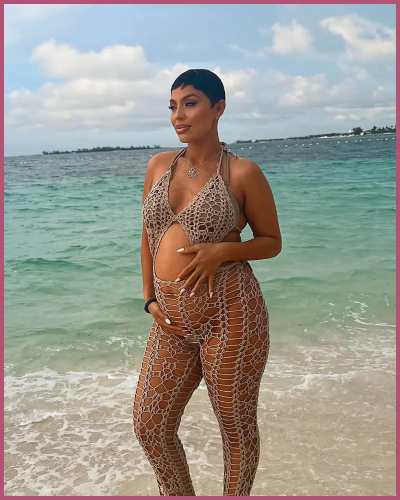 Nick Cannon will be a dad for the 12th time as Pregnant Abby De La Rosa confirmed the baby's father.
De La Rosa announced that she was expecting baby no.3 in June but only dropped the confirmation that Cannon is the dad in November.
It's a year full of babies for Nick Cannon as he is expecting two more babies before 2023.
He has already welcomed 3 babies, Rise, Onyx, and Legendary Cannon.
---
It's a handful of babies already for Nick Cannon, who marked the dad title it for the 12th time! It ain't getting cheaper for the Wild N'Out host.
Nick Cannon is the father to Abby De La Rosa's 3rd child
Fans get the hint that Nick Cannon is fathering another child with Abby De La Rosa after the viral Instagram story. The funny text meme in the story shared by Abby confirmed her unborn child's suspected father Tuesday night.
It read,
"1 night with a Libra can turn into 3-4 years 😮‍💨 be careful."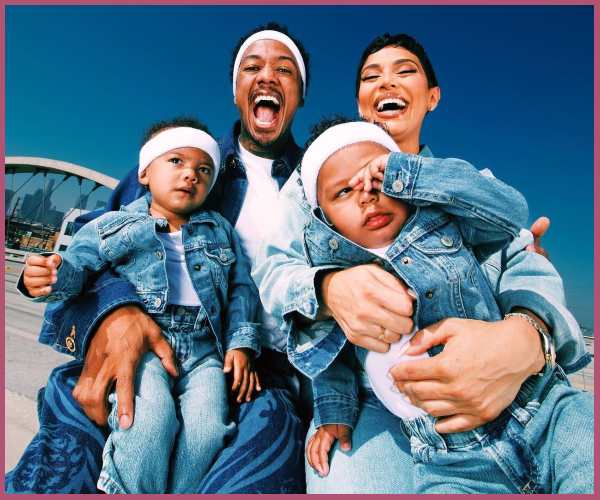 The Only fans star got the meme so relatable that she shared it back as Cannon is Libra as his birth date is October 8. She was like, this is bang on to the point.
She replied,
"😂 damn! lol 1 night turned into 4 years and 3 kids real quick…I see no lies here smh. y'all be safe out there 😂."
Pregnant Abby De La Rosa is already mom to Cannon's 1-and-a-half-year-old twin boys, Zion Mixolydian Cannon and Zillion Heir Cannon born in 2021. She might have already delivered her baby girl or soon to.
The DJ cum OnlyFans star had announced about expecting a baby girl due Oct. 25, 2022. She had also hidden her baby belly at the Halloween party, just waiting for the announcement.
Cannon has not yet revealed being the father of Rosa's baby but fans suspected that he referred to Abby's baby bump when he teased in June that the stork was on the way.
But the family vacation that Rosa posted on October 22, 2022, has more to offer, the way Cannon cradled her baby bump and look onto her eyes. It says all.
Also, Read Nick Cannon is on 'baby spree' – expecting twin children with Girlfriend Abby La Rosa!
What does Abby de La Rosa tell about her polyamorous relationship with Nick Cannon?
Abby De La Rosa after expecting baby No. 3 on a September appearance on the Lovers and Friends podcast defended her parenting abilities and polyamorous relationship adding,
"Being in a polyamorous relationship doesn't mean you have low self-esteem or self-worth. I become hypersensitive when people attack me and my motherhood."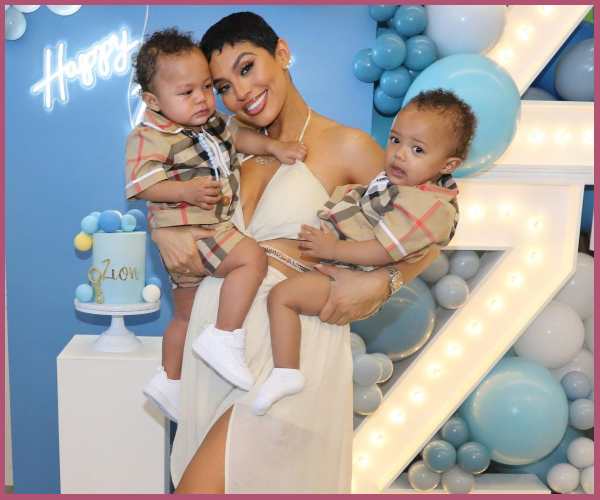 Rosa kept on talking about her open relationship with The Masked singer host who is expecting another child with Alyssa Scott. She added,
"Me being open in my relationship does not change or take away from the type of mother that I am to my kids and the wholeness that I am to them and the strength that I share with them."
Also, Read Nick Cannon gifted a New House to Pregnant Girlfriend Abby La Rosa
Here's how Abby is Explaining Motherhood and Raising Children with Nick Cannon!
Abby De La Rosa is the mother to 3 kids of Nick Cannon and all she values are the right teaching of her children. She is with Cannon while he believes, his children are to spread love and support to the world.
Zion and Zilion Cannon's mother right before welcoming their baby sister wrote,
The best hood is Motherhood – & what a beautiful journey it's been. I'm excited to continue to build each child up in love, truth, and encouragement. To offer them and myself grace and forgiveness.
On continuing how things can get different after one learns to serve one another in love, Nick Cannon's girlfriend Abby said,
To teach them how to be self-controlled and humble towards each other. And to seek to serve one another in love! But most importantly to teach them to show appreciation to one another for their differences and their similarities 🤍
Also, Read When is the 11th Baby of Nick Cannon Due? Maternity Photoshoot, Bath Tub, Painting, Kisses, and All!