Pregnant Alert! Joy-Anna Duggar is expecting Baby No. 3 with husband Austin Forsyth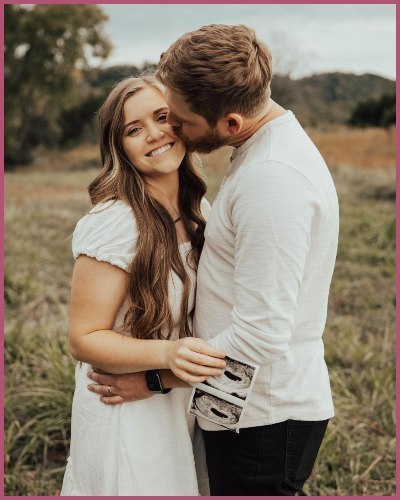 Joy-Anna Duggar is an American actress & Reality Television star
She is presently expecting her third child with her husband Austin Forsyth
The two are already parents to two children, Gideon, 4, and Evelyn, 2
---
Joy-Anna Duggar is pregnant again!
Counting On alum, 24, is expanding her family with her husband Austin Forsyth. The former reality star shared the news of her third pregnancy with her husband Austin Forsyth via Instagram on Wednesday, September 5.
The couple shared a series of pictures in a joint Instagram post with a sweet caption,
"Baby #3 is on the way!"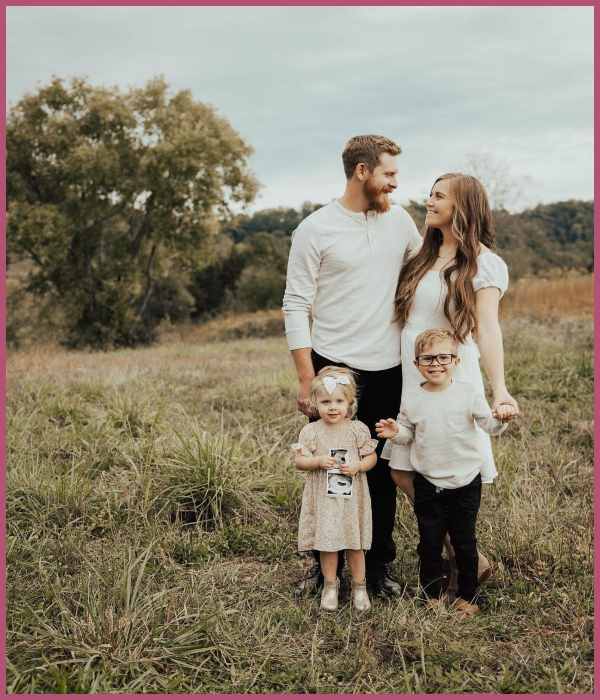 Joy-Anna holds a sonogram as her husband kisses her on the cheek in the first sweet shots. The second photo shows the couple's growing family, which includes their two children, Gideon, 4, and Evelyn, 2.
Further, Joy-Anna gave her fans more details on their family YouTube channel, "FollowForsyths".
Also read What Happen To Joy-Anna Duggar Forsyth's Son Gideon Duggar? Update On Health
Details on third pregnancy
The "19 Kids and Counting" star starts her YouTube video by filming herself taking a positive pregnancy test. Similarly, she featured clips of attending her first prenatal appointment.
Also, the YouTube video captioned,
"WE ARE PREGNANT with baby #3!!!! We are ECSTATIC and cannot wait to hold this sweet baby in our arms in May, 2023!"
As seen in the video, the lovely couple waits for the results of a pregnancy test Joy-Anna took while staying with their friends. Ultimately when Joy-Anna finds out about the positive result, she burst into tears of joy.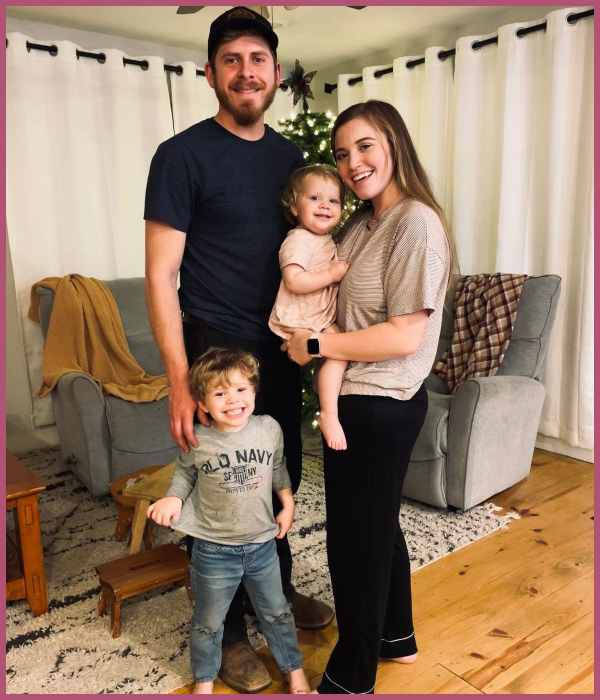 Joy-Anna said in the video,
"I'm pregnant. I'm so excited"
Also read Good news for Joy-Anna Duggar fans! Joy-Anna and husband Austin Forsyth welcomed their second child
In fact, Joy-Anna was so excited by the baby news that she immediately began calculating her due date. She sounded,
"If our calculator is right, this little baby is due May 23rd. That's like right around our anniversary, which is so crazy."
Mother of two, Miscarriage
Joy-Anna and Austin Forsyth began dating in February 2017. In the following month, Forsyth proposed to Joy-Anna. Similarly, the couple happily tied the knot in May of that same year.
Joy-Anna became a mother for the first time in 2018 with the birth of Gideon, followed by Evelyn two years later. Similarly, Duggar experienced a miscarriage at 20 weeks in between the arrival of the siblings.
The TLC star also stated in her video that her most recent pregnancy is considered "high risk". She disclosed that Austin and she scheduled a doctor's appointment when they returned home from their vacation.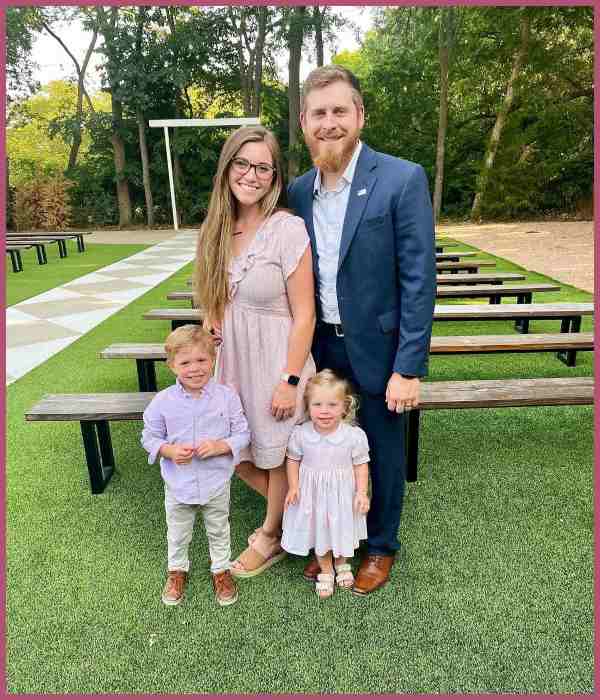 She illustrated,
"The doctor wanted us to come in as soon as we could as soon as we got home to make sure baby is doing okay,"
However, she explained, while assuring that she is in a "really healthy place."
Also read What Happen To Joy-Anna Duggar Forsyth's Son Gideon Duggar? Update On Health
Short Bio on Joy-Anna Duggar
Joy-Anna Duggar is an American actress & Reality Television star, known for 17 kids and counting (2008), Today and 14 Chikdren and Pregnant Again (2004). See more…