Pregnant! Bayleigh Dayton and Swaggy C have a baby on the way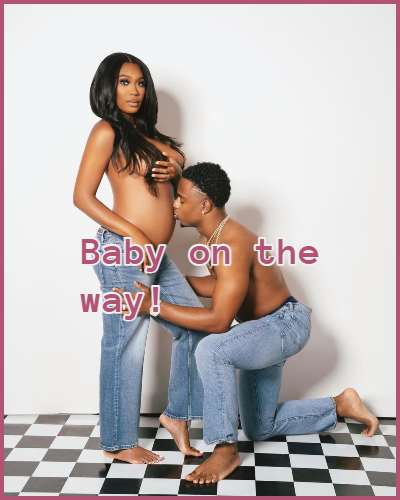 Bayleigh Dayton is an American TV star and a model who mostly appears in advertisements
She is married to fellow tv star Chris Williams aka Swaggy C
The two recently expecting their first child after a tragic miscarriage
---
Big Brother star, Bayleigh Dayton is Pregnant!
The Big Brother alums took to Instagram on Wednesday, May 25, to share the happy news in a joint post that they are about to become parents.
The unborn baby will be the couple's first child. The two shared a pic in which the Parents-to-be both were topless wearing jeans. In the photo, Williams got down on his knee and is seen kissing Dayton's bare baby bump.
Similarly, the pair wrote a lengthy message in their caption section in which they also addressed their previous 2018 miscarriage.
The message reads,
"To have a baby coming in GENERAL… is a blessing. But to have a baby with my favorite person in the universe? It makes it even better,"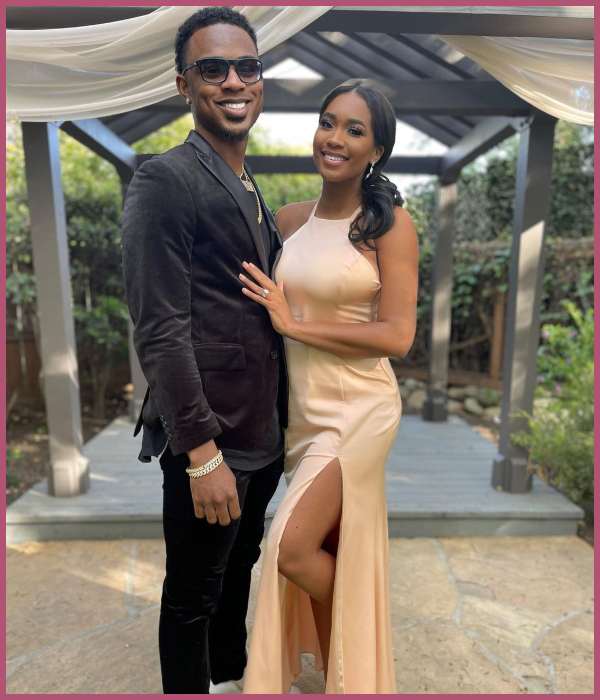 According to them, Bayleigh is already in her third trimester and will be "giving birth in a few weeks". William clarified in the caption,
"Everyone's been asking where I've been. No stories, No posts,  No YouTube, No webinars. I've just been gearing up and shifted my focus to Bay for a few weeks knowing our baby is arriving soon,"
Also read "Swaggy C and Bayleigh Dayton's 23 days romance in Big Brother turns into engagement on the final episode! Rumors of her pregnancy"
Well, the young couple had decided to keep the news a secret until baby birth. However, they reveal the news in an honor of Bayleigh's 29th birthday.
Bayleigh Dayton's 29th Birthday gift
Just an hour before their joint statement, Bayleigh shared a separate post sharing a pic of herself cuddling her baby bump with a lengthy caption.
The caption reads,
"My BIRTHDAY GIFT this year is EXTRA SPECIAL, alongside a white heart emoji, being a mom is all I've wanted for as long as I can remember,"
She continued,
"I used to dream of being a wife and a mother & now I am living those dreams,"
View this post on Instagram
Miscarriage
The happy news comes almost four years after the pair suffered a tragic miscarriage in September 2018.
Following the finale of the 20th season of Big Brother, they posted the heartbreaking video on Instagram at the time.
The caption of the video reads,
"We know the rumors going around. Bayleigh and I were so excited to be parents. 6 weeks pregnant. Unfortunately, circumstances happen and we had a miscarriage,"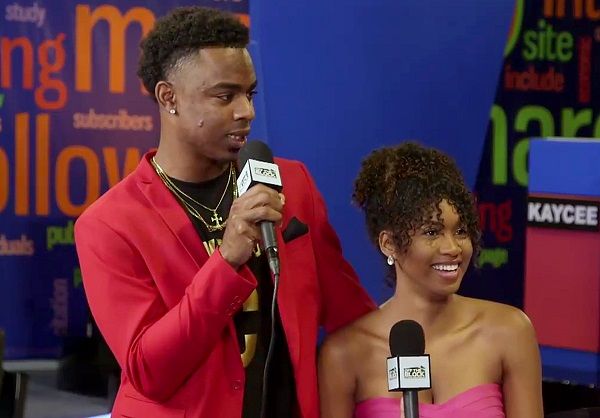 Also read "Reece Hawkins and new beau London Goheen share public kisses after the split! Ex-Tammy Hembrow says 'I don't like your girlfriend.'"
Similarly, William proposed to Dayton in the show's final episode expressing his feeling toward her.
"People keep saying that I proposed because she was pregnant, but that's not the case at all … Going through that process and creating a child but also losing a child with her made me realize that this is my girl, and I'm going to marry her. I don't care if we've been together for 23 days … This is the one I want to spend the rest of my life with so I'm going to propose to her."
Short bio on Bayleigh Dayton
Bayleigh Dayton is an American TV star and a model who mostly appears in advertisements. She came to the limelight after being seen in the hit reality show Big Brother (BB).
She won the Miss Missouri USA contest in 2016. See more…