Pregnant Carly Waddell and Evan Bass are delighted as they are expecting their first child together! Click for more details!
The loving couple of 'Bachelor in Paradise' are expecting their first child and both Waddell and Evan are excited because of the great news. Carly Waddell shared the precious and amazing news on Instagram saying that she is pregnant. Let us know more information about their relationships as well. Carly Waddell announced this exciting news on August 6, 2017.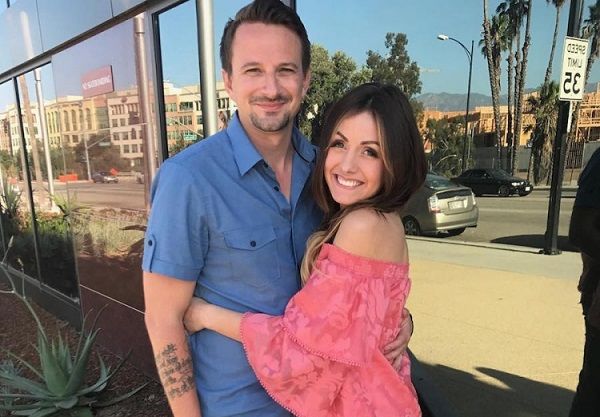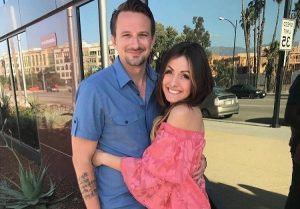 Announcement of the exciting news
Carly Waddell chose Instagram for saying the world about her pregnancy. The news seemed to be the happiest thing for the couple. They made the world to know about the good news on 6th of August, 2017.
Carly Wadell states in Instagram saying that:
 "SECRET IS OUT GUYS!!!! Evan and I are SO EXCITED to announce we are HAVING A BABY!!! What a beautiful, wonderful, wild year it has been and the adventure continues Feb 2018! 👶🏽❤️"
The couple made a joyful statement saying:
"We are so happy to be expanding our family as we welcome Baby Bass in 2018."
Carly Weddell also posted a joyful gender reveal photo as well. The couple confirmed the gender of the baby by saying that they are bringing a little baby girl in the world with the photo with Evan's three sons from a previous marriage. She captioned the photo as:
"This is our professional Gender Reveal photo!  IT'S A GIRL!!!! I'm not the only girl anymore! Woo Hoo!!!!"
Evan Bass said:
"We are absolutely out of our minds with happiness.Our whole family was hoping for a girl and it's a dream come true. When we found out we both started crying our eyes out with tears of happiness. We are already planning an all pink room. The boys freaked out. Also, I was feeling extremely lucky so I went out and bought a lottery ticket for the first time since I was 18. I didn't win so I guess I'm not that lucky."
Also read Bachelor in Paradise stars Evan Bass and Carly Waddell are Married! Find out about the Relationship, Lifestyle and Children!!
Relationship of Carly Weddell and Evan Bass
The couple met in a show named 'Bachelors in Paradise'. They then got engaged on the third season of the show in September 2016 when Evan Bass proposed Carly Weddell by giving an emotional and romantic speech dedicated to her.
Evan Bass proposed Carly Weddell with a lovely speech written below:
"Carly, our life in Paradise has been nothing short of epic. My love for you has only gotten stronger. And the love I feel from you is the most amazing, inexplicable, mind-blowing thing that I just never in a million years thought I would get," he said. "I feel like my heart beats to your soul."

"I want my kids to see a love like we have, and I want them to know an amazing woman like you are. Carly, I wanna chase after the fairy tales, and go on all of the adventures, and find all of the interesting things in this world to explore.… I wanna start a life with you."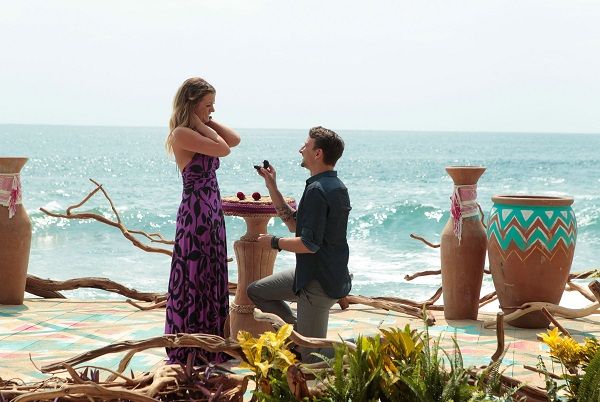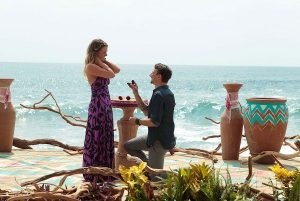 Bass asked in a romantic way:
"I want you to be my wife. Carly Waddell, will you freaking marry me?"
The beautiful and emotional speech of Evan Bass led Carly Weddell to happily say yes.
Moreover, Bass has stated to The Hollywood Reporter:
"While to some it's a silly TV show, for me, it was an experience that changed my life in unimaginable ways. For me, I will be forever grateful to Paradise for guiding me to an incredible stepmother to my own ."
Carly Weddell and Evan Bass wedding
Carly Weddell and Evan Bass tied the knot on June 2017. They had their marriage ceremony in Vidanta Nueva Vallarta resort near Puerta Vallarta, Mexico. Chris Harrison was the host of the show.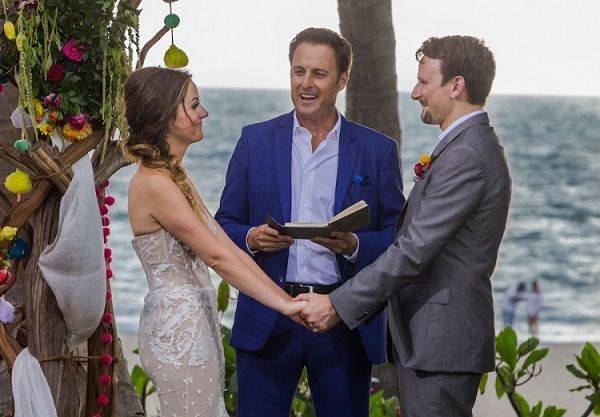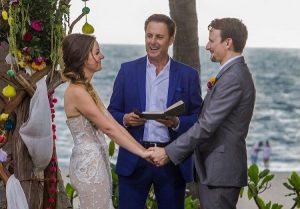 According to the newlywed couples:
"We had a dream wedding on Saturday. It was truly the perfect day with friends and family in Mexico.There was no better way to celebrate the start of our forever journey together.The setting, in a garden overlooking the ocean, created a stunning visual that I don't think anyone will forget. Evan's children delivered heartfelt and hysterical speeches that had everyone laughing and crying simultaneously. The love from Bachelor Nation has been overwhelming and we are so grateful to all who helped make this day amazing."
Also read Bachelor in Paradise stars Carly Waddell and Evan Bass announce that Carly is pregnant with their baby no. 2!
Short Bio on Carly Waddell
Texas-born Carly Waddell was born on October 11, 1985. The young and the beautiful Carly possess American nationality and are a TV personality. More bio…
Short Bio on Evan Bass
Evan Bass is an American TV personality. He is best known for competing on season 12 of The Bachelorette and season 3 of Bachelor In Paradise. More Bio...
Source: eonline