It's a Boy! Pregnant Da Brat and Jesseca Harris-Dupart hosted a gender reveal party for their unborn child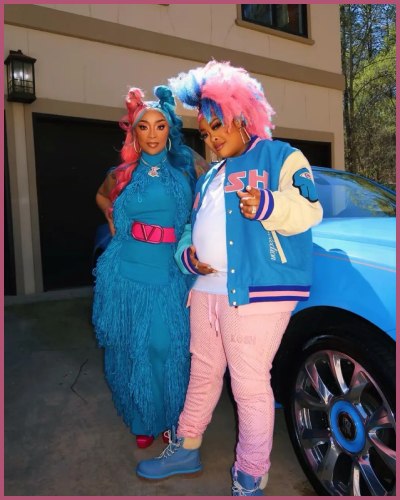 Da Brat and Jesseca Harris-Dupart are expecting their first child together
They recently learned about their baby's sex after a gender reveal party hosted on Sunday, March 26
The two are going to be blessed with a baby boy
---
Pregnant Da Brat and Jesseca Harris-Dupart have a baby boy on the way
Da Brat and Jesseca Harris-Dupart are expanding family members. The couple, who announced their pregnancy news in February, hosted a pink-and-blue-themed party on Sunday, March 26 to reveal the sex of their unborn child.
The soon-to-be mamas are both dressed in pink and blue attire. Da Brat, whose real name is Shawntae Harris, donned a pink sweatsuit with a blue letterman jacket and sneakers.
Dupart, on the other hand, opted for a blue dress while coordinating with pink heels and a belt. Similarly, they both dyed their hair with two colors; one side pink and one blue.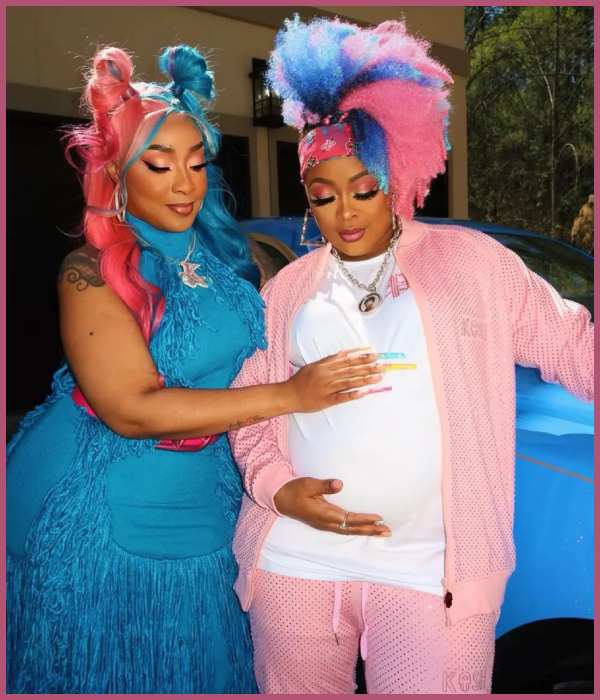 Also read Rapper Da Brat expecting her first child with partner Jesseca Dupart EXTENDING the family
They held a big screen in front of them surrounded by pink and blue balloons to reveal the sex of the baby that displayed a countdown. When the countdown stop at one a letter appeared that reads "It's a boy!" and blue confetti burst around the event.
As soon as the couple learned about the gender of their baby they held onto each other in a mixture of laughter and tears.
The gender revelations come just a month after their pregnancy announcement
Last month, the "Funkdafied" performer took to her respective Instagram account to share the happy news that she is pregnant again following her last year's miscarriage.
She shared a photo of herself cradling her bare stomach in an unbuttoned Chicago Bulls jacket, red sweatpants, and matching sneakers. She then simply captions the post,
"BLESSINGS all 2023," alongside three red heart emojis.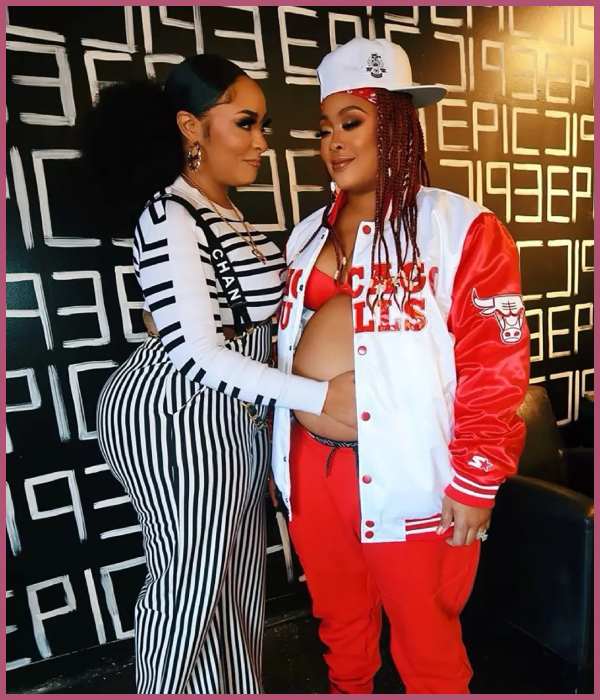 The pair had conceived their bundle of joy via IVF. Well, this is the first time, Da Brat becoming a mom while Garris-Dupart is already a mom to three children whom she shared with her ex-partner.
Also read Rapper Da Brat has come out as a lesbian and introduced her girlfriend to the world!
Da Brat had no intent to have a child until she met and fell for Harris-Dupart
While speaking to PEOPLE last month, Da Brat acknowledged that she never thought about having children in her life. She told the outlet,
I never thought I was going to have kids. I just thought it wasn't in the cards for me. I've had a great career, a full life. I felt like, because I didn't get pregnant earlier on, then it just wasn't going to happen for me."
The rapper continued,
"I started looking at life so differently, I was like, I want a little me with you. Something special from the both of us that we can share and raise and love unconditionally."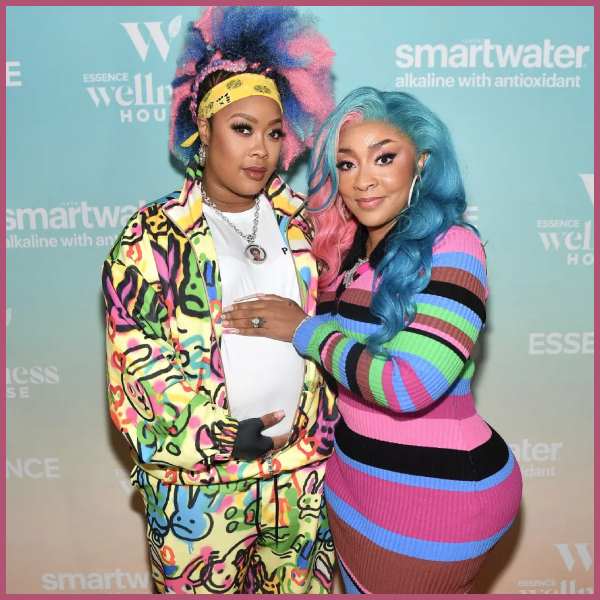 Also read Mariah Carey Celebrates her 54th Birthday by Taking a Splash into The Ocean!
Short bio on Jesseca Dupart
Jesseca Dupart is the founder and CEO of Kaleidoscope Hair Products. The single mum of three is a self-made entrepreneur who has expanded her business into real estate management, mentorship, public speaking, and philanthropy.
She has established herself as a millionaire hair entrepreneur from a young struggling single mother. Undoubtedly, she is an inspiration to go harder in life. See more…
Short bio on Da Brat (Shawntae Harris)
Da Brat is a rapper and actress. She is renowned as the first solo female rapper to earn Platinum Certification.
She is popular for her debut album, Funkdafied. See more…