Pregnant Hilaria Baldwin has Psycho Rumors about her Baby Bump! Update on her Baby no. 7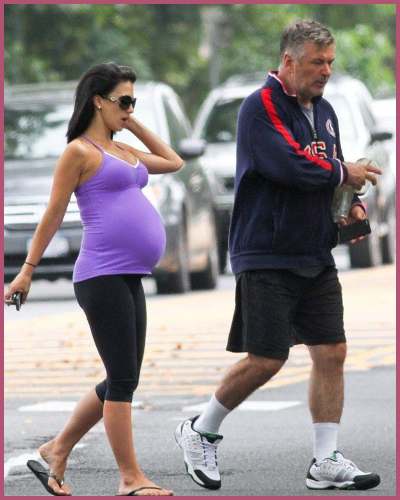 Pregnant Hilaria Baldwin is attracting rumors while displaying her baby bump.
She is expecting baby no 7 with her husband with husband Alec Baldwin.
Isn't it amazing that Alec Baldwin and Hilaria had 7 babies in their 10 years of marriage?
---
Hilaria Baldwin is in limelight for carrying her husband Alec Baldwin's 7th baby!
Alec Baldwin's wife Hilaria has an unrealistic baby bump
Pregnant Hilaria Baldwin was in psycho rumors about her baby bump when she posted a new mirror selfie on Instagram. She also addressed how she was trolled for her baby bump positively saying,
"My friends made a good point about my belly. It kind of looks fake like I ate a ball."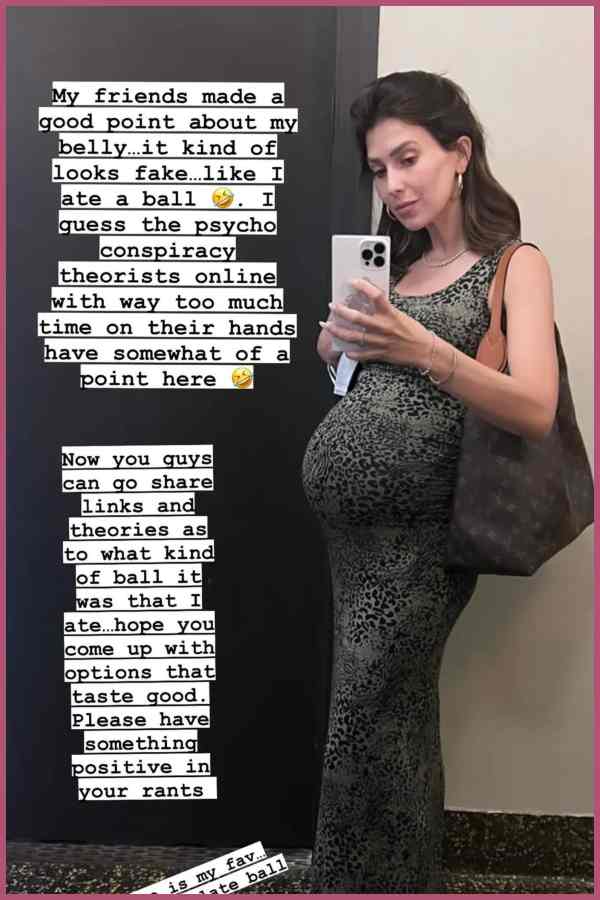 She also continued slamming the commentators poking them on their psycho comments,
"I guess the psycho conspiracy theorists online with way too much time on their hands have somewhat of a point here."
The fitness guru, who is expecting baby No. 7 with Alec Baldwin is welcoming a baby girl anytime soon. Meanwhile,  she continued getting hatred for the baby bump display which she continued responding,
"Now you guys can go share links and theories as to what kind of ball it was that I ate. Hope you come up with something that tastes good. Please have something positive in your rants."
How is Baby no 7 doing inside the bump of Hilaria Baldwin?
The yoga instructor Hilaria Baldwin is pregnant for the 7th time. She has disclosed that her baby bump might look like a chocolate ball as it's her baby's favorite flavor.
Not only she is dealing with body positivity but practicing yoga while she is delivering her baby anytime soon. Coming straight to the point about her baby being healthy, she also penned a sweet tribute.
She's getting very smushed in there, but the baby update is all is well. Grateful for this little soul✨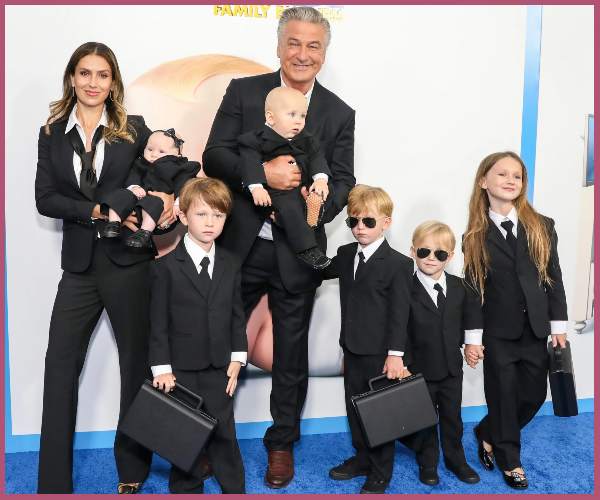 Details of Kids of Alec Baldwin and wife Hilaria
Alec the rockstar is father to sons Eduardo Pau Lucas, 21 months, Romeo,3, Leonardo, 5, and Rafael, 6 with his wife Hilaria. The couple also shares daughters Carmen, 8, and Maria Lucia, 16 months (surrogacy).
Alec Baldwin also has an elder daughter, Ireland Baldwin 26 born in his 7 years of marriage with ex-wife Kim Basinger. Now Alec Baldwin is going to be the father of 8 after marking the arrival of baby no 8, baby girl which is Hilaria's 7th baby.
Also, Read '10 years Packed with So Many Babies' Hilaria and Alec Baldwin's Marriage Anniversary!