Who is the baby father of pregnant Keke Palmer? All about Darius Jackson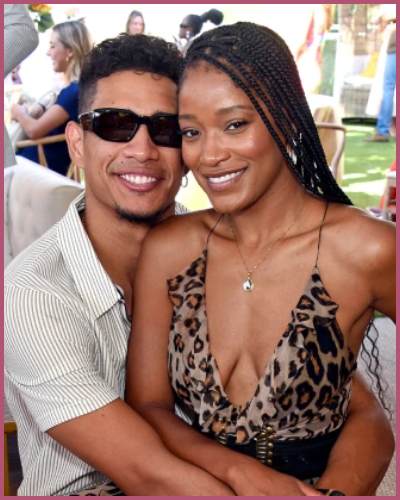 Darius Jackson came into the limelight of the media after Keke Palmer introduce him as her boyfriend
He is also a budding star in the entertainment industry. Besides, he is a fitness instructor by profession
Jackson is the younger brother of the actor, Sarunas Jackson, who is best known for his work in the show Insecure
---
Darius Jackson is expecting his first child with Keke Palmer
Darius Jackson's girlfriend Keke Palmer is pregnant with their first child. The exciting news comes during Keke's appearance on Saturday Night Live where she publicly admitted that she and Darius are going to have their first child together.
The pregnancy news first sparked when the 29-years old actress appeared at the CFDA award wearing an extravagant Carolina Herrera ballgown. Many started speculating that she was trying to hide her tiny baby bump under the designer gown.
As soon as Keke's pregnancy news started making headlines many are curious to know more about her baby' father, Darius Jackson. Here we go!
What is the profession of Darius Jackson?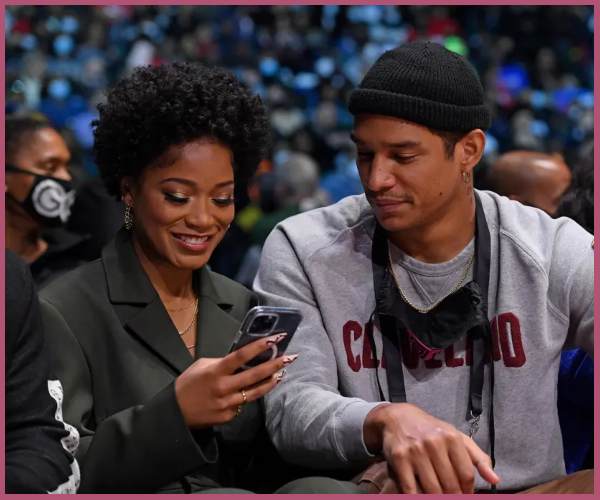 Also read Keke Palmer is pregnant with Her First Child with Boyfriend Darius Jackson!
Darius Jackson, who also goes by Darius Daulton, rose to prominence as the boyfriend of actress and singer Keke Palmer. He is a fitness instructor by profession. He has been working as a fitness instructor at Inspire Fitness Studio.
His fitness bio reads, " his motivation to be an instructor is to help others and himself to stay in shape as he enjoys being in a team-oriented environment. It is also where he feels comfortable to be himself."
Further, he includes that he likes "to catch up on sleep, then checks in to see what I can get myself into, whether it's hanging out w/ friends, family or going to the movies by myself," on weekends.
Darius is passionate about sports
The soon-to-be father was a college football player. He grew up competing in multiple sports and earned a football scholarship to Fresno State University.
According to his Inspire Fitness Studio bio, growing up in the sports world also,
"motivated him to get into sports media where he is currently pursuing his career & received a certificate in broadcasting."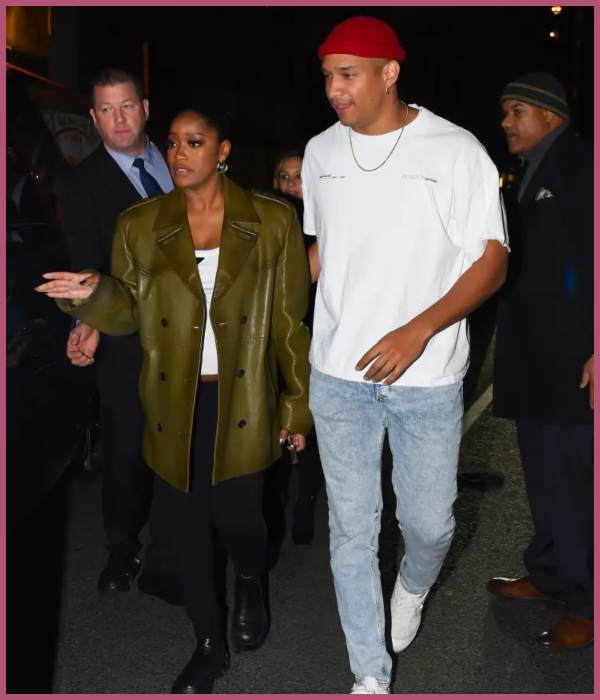 Also read Darius Jackson Celebrates Pregnancy News with Keke Palme's Sweet Baby Bump Picture!
His family comes from the entertainment industry
Darius' older brother Sarunas Jackson is an actor. He is better known for his acting on Issa Rae's hit HBO show "Insecure" where he portrayed Alejandro "Dro" Peña from 2017 to 2021.
Well, he is seemingly following in his big brother's footsteps as Sarunas worked on a few acting projects. He appeared on a show called "Games People Play" (2019) and "Dawn of the Predator".
When did Palmer and Jackson begin dating?
The soon-to-be parent reportedly met at Issa Rae and Diddy's Memorial Day party in 2021 after Palmer made a brief cameo on a Season 5 episode of "Insecure." They eventually made things Instagram official in August last year as Jackson paid tribute to Palmer on her birthday.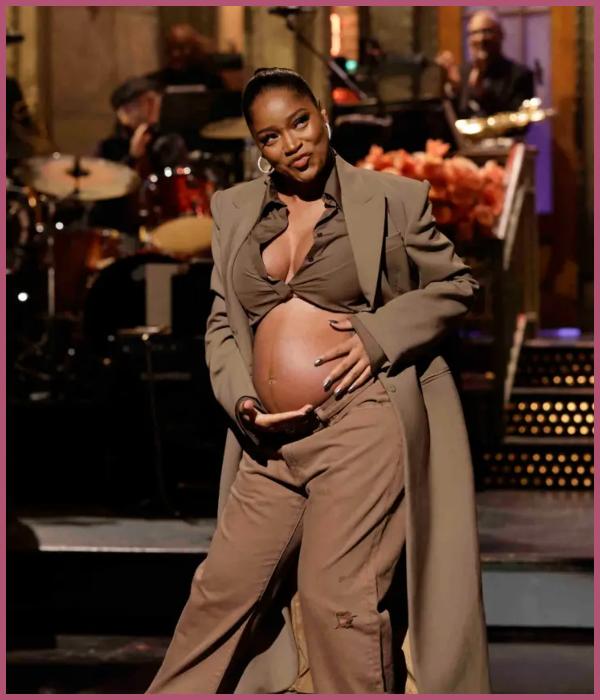 He wrote in the since-deleted post, although fans noticed both of them had deleted almost all their photos together this spring.
"Never would have expected summer 2021 to turn out the way it did, but here we are. I'm glad we were able to help each other throughout our lowest of times & show one another that what we are bringing to the table is everything that we got."
Further, the two prefer to keep their romance private. In March, Keke gushed about her boyfriend stating,
"This is the happiest I've ever felt with someone. So why would I go out of my way to hide this person? That's a lot more work than just living in my life and being in my life."
Also read Meet Bachelor in Paradise's Kendall Long's new boyfriend after split with Joe Amabile