Pregnant Talia Oatway is already planning for her second baby!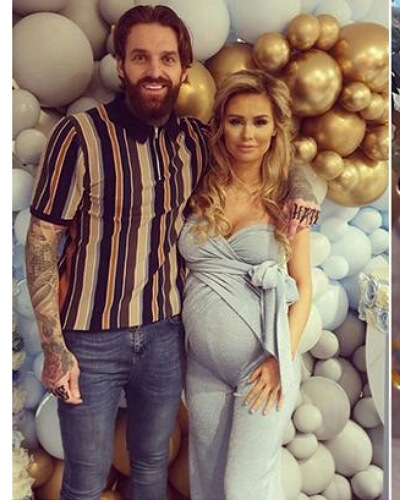 Talia Oatway is pregnant with her first child with Geordie Shore's Aaron Chalmers. But he revealed that though the pregnant Talia has not yet delivered the first child, she has already started making plans for her second baby with him.
Talia Oatway and her second baby plans
The model girlfriend of reality TV star Geordie Shore's Aaron Chalmers is pregnant with their first child. She is due to deliver next month. But Aaron has disclosed that his partner is already making preparation to have their second child.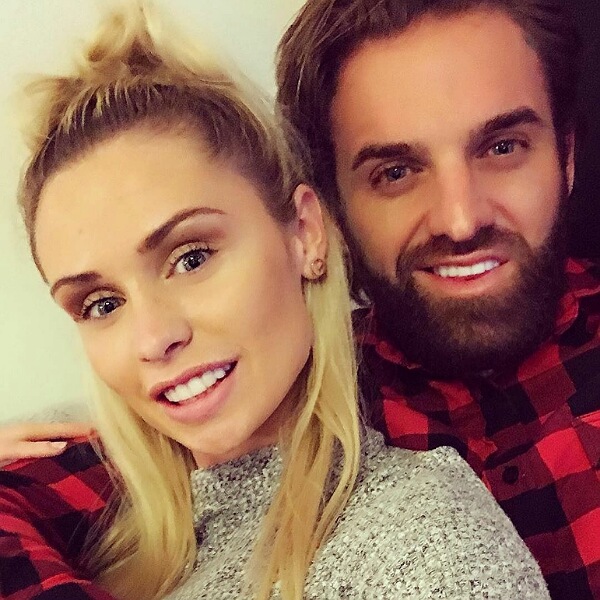 Aaron, 32 is getting ready along with Talia to welcome their son soon. And Talia is already thinking of baby number two. Aaron said:
"My Mrs is on about the next one, and I'm like, 'Oh my God, let's get this one out the way.'"
What are Aaron' s emotions about the new arrival?
When the reporter from OK magazine asked him his feelings about his upcoming fatherhood, Aaron said:
"I'm excited, nervous – a whole range of emotions – ready for the baby and I've got my son coming, do you know what I mean?"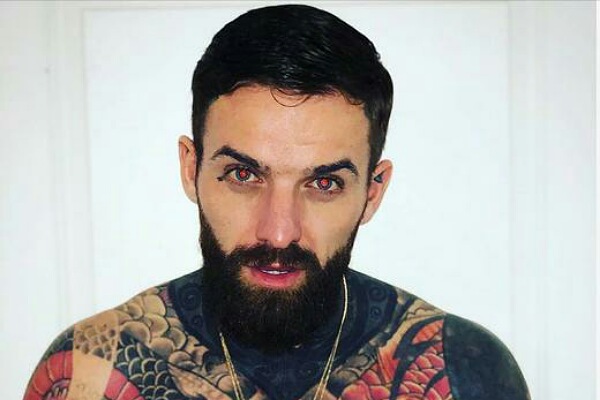 He continued:
"And as the excitement starts to kick in, so do the nerves."
Excitement is understood. But why the nervousness? To this,  Aaron replied:
"Just the unknown, like I don't know. I'm a proper worrier so when the baby's crying I'll be thinking: 'What the f**k.'"
Aaron and Talia-the relationship
The reality TV star and Talia started dating in 2017 but their relationship has not been smooth. It has been off and on and Talia has a daughter named Siennah from a previous relationship. Siennah was three when Aaron met her. He has no children of his own yet but being a father to Siennah has given him some knowledge of fatherhood.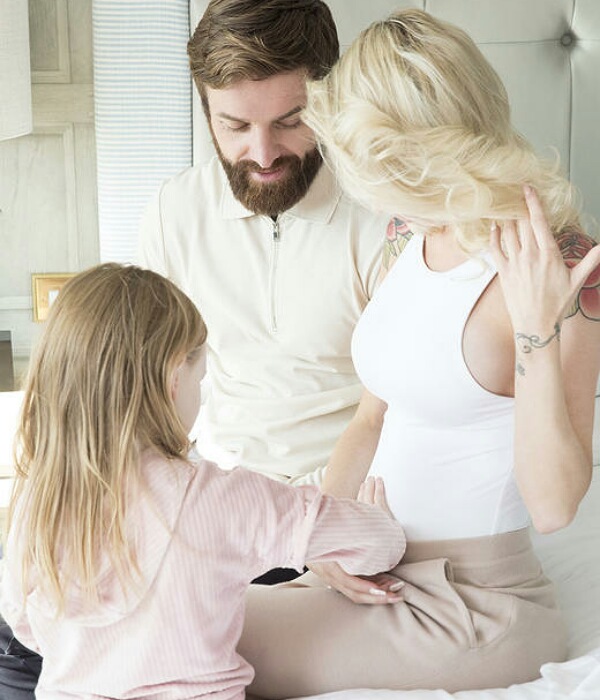 But Aaron feels that he is more used to rearing an older child and totally naive about a newborn. Hence he has mixed feelings about the upcoming childbirth of girlfriend Talia. Besides his experience with Siennah, his friend and co-star Gary Beadle who has two children of his own has, been providing Aaron with the much needed advice,  states Aaron. Gary has been a real help and adviser for Aaron.
Talia Oatway and her recent baby shower
The couple announced the pregnancy last year in October. Aaron had uploaded a photo of the baby's ultrasound on his Instagram and captioned it:
"The BEST surprises are the 1s you don't expect…. I'm going to be a DADDY!!! Can't wait to meet you."
Just last week, Talia Oatway and Aaron had arranged a baby shower. The party was a lavish one Talia was, dressed in a blue outfit displaying her growing baby bump.
The venue for the party was the Malmaison Hotel in Birmingham.  The decorations were lovely and so were  the sweet treats, food, and gifts for the guests.
Source: Mirror UK