Pregnant wife Hannah Davis scored Husband Derek Jeter a Lifetime Supply of Beef Jerky; Here is the all details of their pregnancy, married life and relationship
Woo time for the couple Hannah Davis and her husband Derek Jeter
Derek Jeter appeared on The Tonight Show Starring Jimmy Fallon on Friday, May 12
In the show, he revealed that his pregnant wife scored him a lifetime supply of beef jerky
---
Scroll to know the whole story.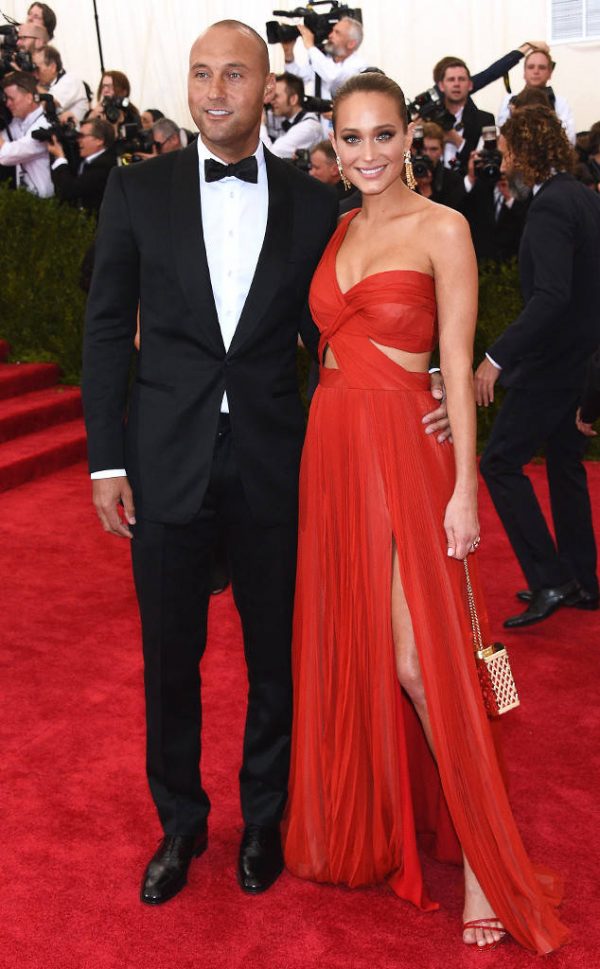 Derek Jeter talked about his pregnant wife Hannah Davis on the Talk Show
As we all know Derek Jeter's wife Hannah Davis is expecting a baby. No doubt, like any other pregnant woman craves the things. He talked about the supply of beef jerky in their house for his wife.
He said:
"I hate to say it because my wife is in the back, but when she was in New York for a launch week right after she had announced that she was pregnant, she was doing an interview and they asked her, 'Do you have any weird cravings?' My wife mentions beef jerky. She doesn't eat red meat, but she mentions beef jerky. Now we have a lifetime supply of beef jerky at the house."
Then after he named some items that Hannah would probably prefer in hopes of getting some more free gifts. He said:
"If anybody's listening, she really craves ice cream, strollers. She really loves Rolls Royces. She's really craving them right now. Why not? Go for it!"
The couple revealed their pregnancy by saying:
"Big moments also have a funny way of making you look ahead. Now, pregnant with our first child, Derek and I are looking to the future."
Derek Jeter and Hannah Davis announced the pregnancy news in February
Hannah Davis and Derek Jeter are soon to be proud parents of a baby girl. Hannah revealed the news by writing in a blog. In the blog, she wrote: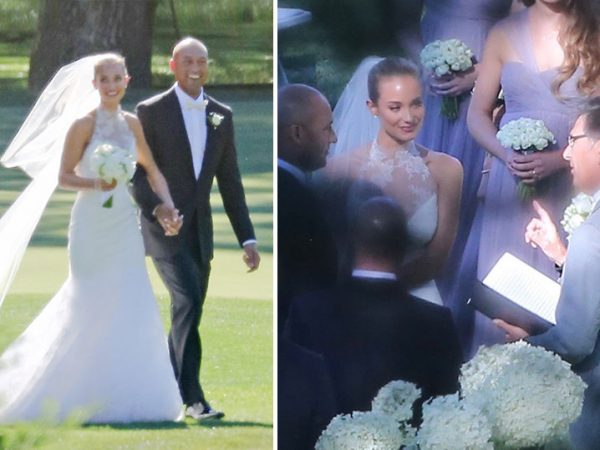 Moreover, talking about the pregnancy, she wrote:
"He already has a name in mind — he's set on it. (We'll see.) He'll say when he calls me during the day. So, how are you and so-and-so doing?" That's not the name yet, sweetie."Whatever her name is, I know she'll run circles around him.We want our kids' lives to be as "normal" as possible. They're going to be born into such an extraordinary situation. They're going to have to be some strong little people. We don't want them to be defined by their dad's name — for them, we want him to just be "Dad." That will be the piece of him they'll have that the rest of the world doesn't. It will be special, and it will be theirs."
The couple is now all set to welcome their first child a baby girl. This is the most exciting moment for the couple, as they are about to experience parenthood for the very first time.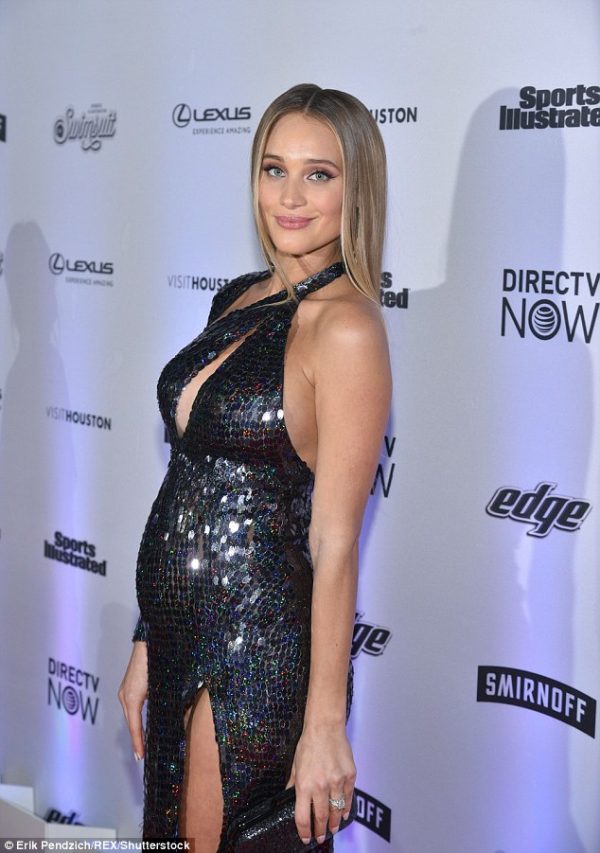 Followingly, in the blog Davis said:
"Still, though, I want them to know Derek Jeter. I feel some sadness — and Derek must as well — thinking about how our children will never get to experience that time in his life. We can show them videos, and photos, and memorabilia — I already can't wait to show them footage of that last night at the Stadium. But I know it won't be quite the same. I'll tell them myself: You had to be there. And I'm sure that both of us will be thinking about that in May.

Derek and I will want our children to understand that the lives they've been given are so fortunate, in so many ways. We'll want them to learn to help others, and to care for others, and to give back to the world. We'll let them know that they are strong and smart, and that they can do anything they put their minds to. I hope they'll be honest like their father, they'll be stubborn like me, and that they know what they want and won't settle for less. And if they want to play baseball, well, we're gonna have a little talk first."
Update on Hannah Davis and her pregnancy
Hannah gave birth to their first daughter Bella Raine Jeter on 17 August 2017. In January 2019, the two welcomed a second daughter Story, Grey Jeter.
Similarly, they welcomed their third daughter named River Rose Jeter on December 2, 2021.
However, they purposely kept their daughters far from the spotlight.
A short bio on Hannah Davis
Hannah Davis is a famous American fashion model. She is best known as the face of Ralph Lauren's fragrance Ralph Rocks and for her appearances in the Sports Illustrated Swimsuit Issue, including the cover of the 2015 edition. More Bio…