Presenter Kay Murray left BeIN Sports! Know about her married life, journalism career, etc.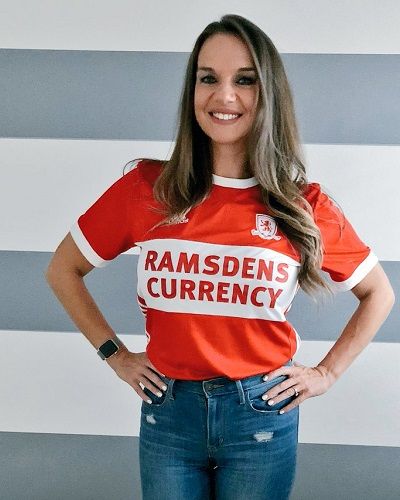 Kay Murray is a sports presenter, who has announced that she is leaving the sports network beIN SPORTS this summer.
She revealed that she is moving to the Northeastern United States to explore new opportunities.
---
Update: She is a mother of two: Luca born in June 2020 & Romeo born in June 2021.
It is certainly a smart move by Murray. She has decided to leave beIN SPORTS. It is another blow to the broadcaster who continues to suffer the financial impact of not being televised by the two biggest distributors in the United States.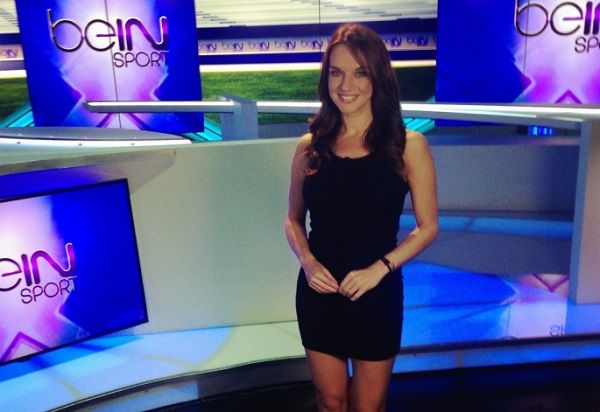 Likewise, her fellow presenter Kevin Egan decided to leave as well. It will leave a hole at beIN SPORTS as the sports network is readying to televise the last season of its TV deal with LaLiga for the 2019/20 season.
She also worked at Real Madrid TV and BoroTV as well as co-hosting the FIFA Ballon d'Or awards alongside Ruud Gullit.
Moreover, at beIN SPORTS, Murray was a familiar face on broadcasts of LaLiga as well as hosting The XTRA and The Locker Room.
Also read Mark Bowe-the American TV personality and presenter of the DIY Network's show Barnwood Builders!
Was Kay Murray a fan of Madrid from before?
When Kay Murray was asked if she was a Madrid fan before she worked at RMTV or not. She replied that she was not a Madrid fan but she remembers reading the press when Beckam was going to leave Manchester United. Nobody was sure whether he would choose Madrid or Barcelona. But she was thinking it would be Madrid.
She said,
"At that time, I had no idea that one day I would be working at RMTV. But it was impossible not to fall in love with the team after a season like that of 06/07."
Is Kay Murray married?
Kay Murray is not married. When it comes to love life she is very private. She has not revealed whether she is in a relationship or not. It is hard to tell because she has not given any hint about her love life.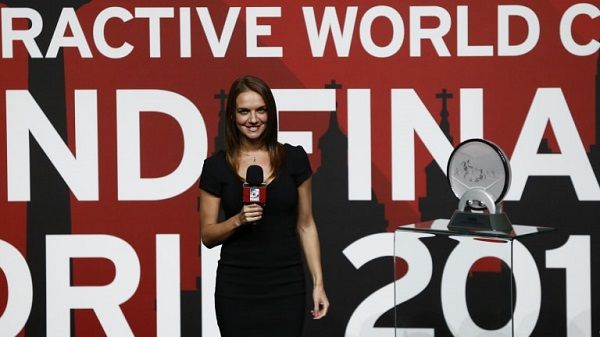 Kay Murray's life and career
Sports presenter Kay Murray was born on 10th September 1980 in Middlesbrough, England. When it comes to her personal life she is very private she has not shared any information about her parents and siblings.
Similarly, she has a keen interest in football. She completed her graduation in Journalism in Farringdon, England.
She began her career in the year 2013 with belN North American sports network. Similarly, she has also worked for the Astro TV network's program called FourFourTwo Eurozone as a Spanish Football Correspondent. Previously she worked behind the scenes editing, cutting, and writing on Real Madrid TV. After that, she was promoted to TV reporter.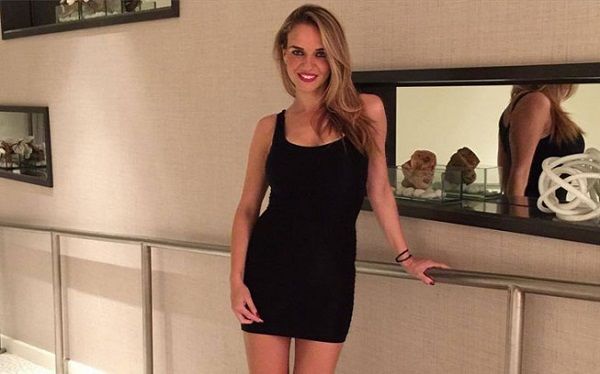 Also read The rude remark! UK-based Swedish presenter Ulrika Jonsson talks about her ex-Brian Monets manhood!
Short bio on Kay Murray
Kay Murray is a sports presenter from England. She became famous after appearing in a show called European soccer. In addition, Kay also worked for the official channel of Real Madrid named Real Madrid TV. Besides this, she is also a Real Madrid fan. See more…