President's physician Dr. Ronny Jackson withdraws nomination for Secretary of Veteran Affairs! Learn the reason here!
Dr. Ronny Jackson withdraws from the Secretary of Veteran Affairs race
The personal doctor of the US President and Navy rear Admiral has withdrawn his nomination for the post of the Secretary of Veteran Affairs. It was confirmed to ABC News from a White House source. Dr. Ronny Jackson would rejoin as part of the member of the White House medical unit staff. The current President's physician Sean Conley would continue as Donald Trump's physician.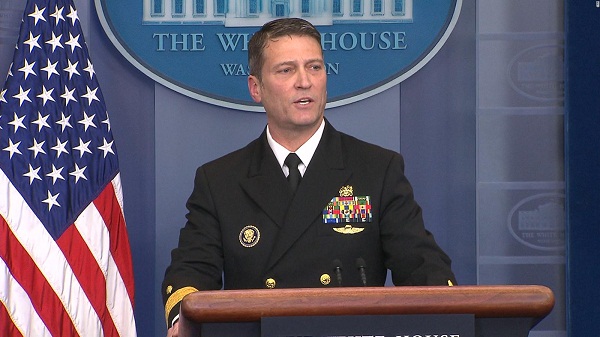 Ronny was the first choice for the post after David Shulkin was fired after an internal inquiry revealed that he had misused the taxpayer money.
This withdrawal comes amidst the serious allegations levied against him. Montana Senator Jon Tester is the person who had collected all these allegations.
Also, read Actor Robert De Niro calls Donald Trump "medically crazy" President who should be impeached
The allegations against Ronny
It is alleged that in 2015 during a Secret Service going-away party, Ronny had got heavily drunk and wrecked a government vehicle. He had to be silenced by the Secret Service so that the noise does not disturb Barack Obama.
It has also been alleged that his practice is unethical. He overprescribes pills and his leadership ability is also doubtful. Ronny has served as the White House physicians during the last three administrations and has denied all allegations. Ronny said:
"The allegations against me are completely false and fabricated. If they had any merit, I would not have been selected, promoted and entrusted to serve in such a sensitive and important role as physician to three presidents over the past 12 years,"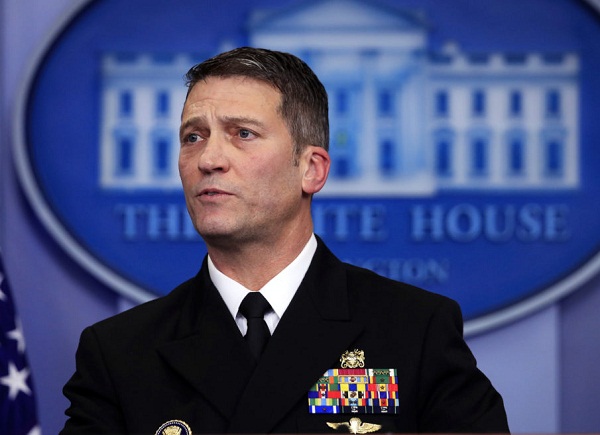 White House has also released internal records which state that all the levied allegations against Ronny are false.
What did the Secret Service say?
The Secret Service issued an official statement which read:
"Over the last 48 hours, media outlets have alleged that U.S. Secret Service personnel were forced to intervene during a Presidential foreign travel assignment in order to prevent disturbing (former) President Barack Obama. The Secret Service has no such record of any incident; specifically, any incident involving Rear Admiral Ronny Jackson,"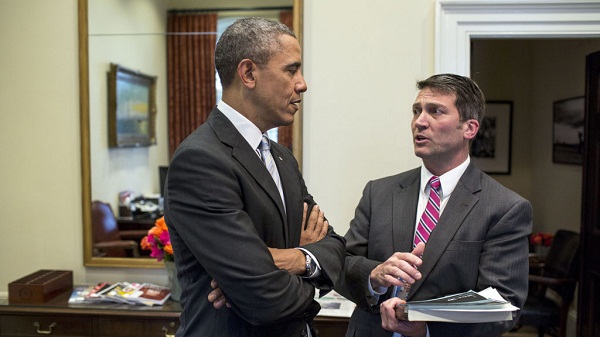 They stated that a thorough review has been conducted of all relevant internal documents related to all of President Obama's foreign travel in 2015 and they have also interviewed personnel who were present during those trips. It has been revealed by this exercise that none of the statements made by Jon Tester are true.
Also, read An Australian reporter Lenore Taylor is alarmed at the incoherent talk of US President Donald Trump at a press conference regarding the Mexican border wall!
Donald Trump's reaction to these allegations
Donald Trump defended Dr. Ronny. He was all praises for him and said:
"He would have a done a great job, Tremendous heart. These are all false accusations. These are false. They are trying to destroy a man."
He added:
"It was sad because I watched Adm. Jackson, both a doctor and an admiral, high quality, but I watched him, and I suggested [him] because we're take care of our vets, But I will tell you, what Jon Tester did to this man is a disgrace."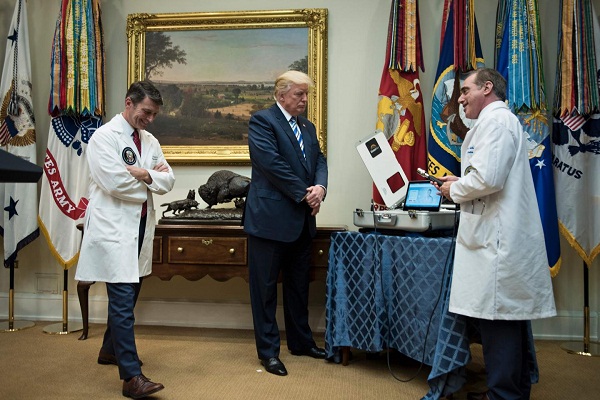 He said further:
"There is no proof of this. I think Jon Tester has to have a big price to pay in Montana."
Likewise, he disclosed that he had five great people in mind for the post. Even though Ronny has been a controversial person but President Donald Trump has made him his chief medical adviser.