Prime Minister Of New Zealand Jacinda Ardern Resigns! Her Affair, Partner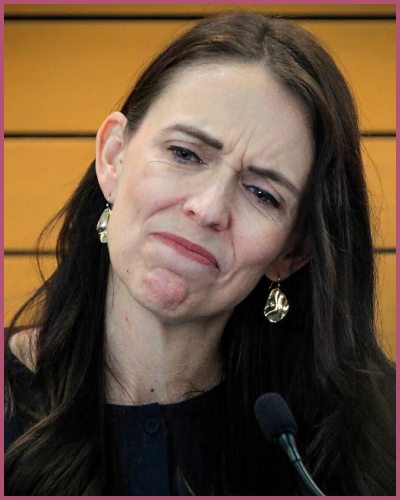 Jacinda Ardern has announced that she will be stepping down as the Prime Minister of New Zealand.
Ardern says she "no longer has enough to do justice to the job".
She has also announced her plans to get married to her partner Clarke Gayford.
---
Jacinda Ardern has announced that she will step down as the Prime Minister of New Zealand
Jacinda Ardern, the prime minister of New Zealand, made the surprising revelation that she is stepping down while also announcing that the country will hold elections in October.
Ardern said that she "no longer had enough in the tank" to carry out the duties during the party's first meeting of the year on Thursday. She continued, "It's time."
She said:
"I'm leaving, because with such a privileged role comes responsibility – the responsibility to know when you are the right person to lead and also when you are not. I know what this job takes. And I know that I no longer have enough in the tank to do it justice. It's that simple." 
Even though her time as prime minister must end no later than February 7th, she will remain a member of parliament through the year's election. She continued:
"I am human, politicians are human. We give all that we can for as long as we can. And then it's time. And for me, it's time."
Over the summer vacation, Ardern said she thought about whether or not she had the stamina to carry on in the position and came to the conclusion that she did not.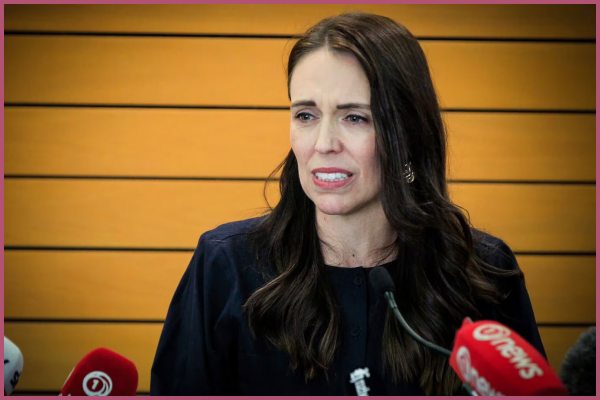 Read more: Meet Akshata Murthy, the Multi-Millionaire Wife of UK's Prime Minister Rishi Sunak!
Jacinda Ardern became a global icon and an inspiration for women
After attaining the top position in 2017 at the comparatively young age of 37, Jessica Ardern became an example to women all around the world. She gave birth while in office for only the second time in history the following year.
People around the world smiled when she took her infant daughter to the floor of the U.N. General Assembly in New York in 2018.
Ardern had to deal with one of the worst days in New Zealand's history in March 2019, when a white nationalist opened fire inside two mosques in Christchurch, killing 51 people.
She received high acclaim for how she welcomed the victims' families and the Muslim community of New Zealand after the attack.
She received praise from all over the world for how her nation initially handled the coronavirus epidemic when New Zealand was able to contain the virus at its borders for months. However, as soon as it was confronted by new varieties and vaccines became widely accessible, the zero-tolerance approach was dropped.
Ardern's Partner, Husband, Children
Jacinda Ardern's partner is Clarke Gayford, a television host. The couple initially connected in 2012 through a common friend, Colin Mathura-Jeffree, but they didn't spend much time together until Gayford got in touch with Ardern about a divisive Government Communications Security Bureau bill.
Ardern and Gayford were reportedly set to wed on May 3, 2019. The wedding was supposed to take place in January 2022, however, it was postponed because of the Covid Omicron variant outbreak.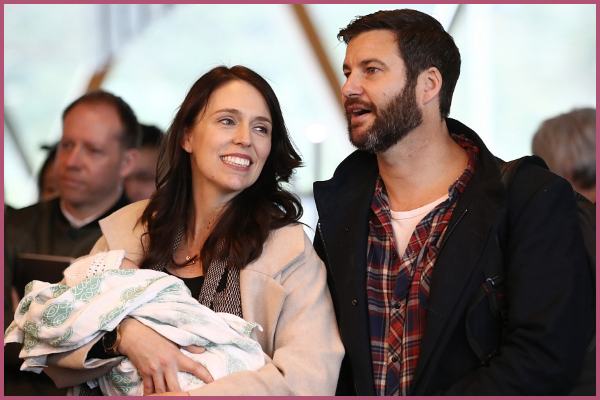 Ardern became the first prime minister of New Zealand to become pregnant while in office when she revealed on January 19th, 2018, that she would give birth to her first child in June. She became only the second elected head of government to give birth while in office when she was taken to Auckland City Hospital on June 21, 2018, and gave birth to a girl on the same day.
The couple named their daughter Neve Te Aroha. As Jacinda delivered a resignation speech announcing she would stand down as the prime minister, she closed with:
'And, Clarke, let's finally get married.'
You may also like to read: Jacinda Ardern has denied wedding to fiance Clarke Gayford before September 2020 elections!