Did Prince Andrew sexually assault the then-teenager Virginia Giuffre? Virginia has accused him of it!
The noose around Prince Andrew is tightening! From his name as a 'contact' of the disgraced and now-dead financier Jeffrey Epstein, it has now come up as 'an abuser' and 'co-participant'. An accuser of Jeffrey Epstein, Virginia Giuffre has revealed this in her first television interview.
Virginia Giuffre and her interview
Virginia Giuffre, formerly Roberts, appeared on the US network TV station NBC News. Her photo with Prince Andrew had made headlines. She spoke about Jeffrey Epstein who killed himself in prison while facing sexual assault charges against him.Virginia has said that Jeffrey abused her as a teenager. He used to direct her to sleep with other powerful men. She added that this included Queen Elizabeth's son Prince Andrew.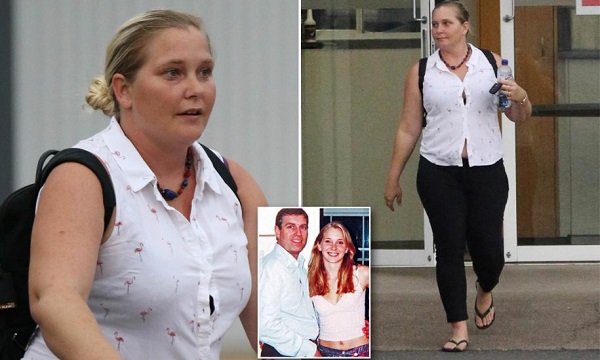 Virginia had on a previous occasion revealed that Jeffrey recruited her in her teens at the age of 15. He used to use her for him and other men for sexual gratification in exchange for money.
Virginia Guiffre and her 2011 testimony
In 2011, Virginia had testified that Prince Andrew is aware of Jeffrey's recruitment of minor girls for sexual fun and hence he should be called to testify. In December 2014, she filed a case in court stating that she was forced to have sex with many men and also Prince Andrew. But the Prince has always and strongly denied all these allegations.
In 2015, the court decided against Virginia stating that her allegations were "immaterial and impertinent". At that time a defamation case against Jeffrey's friend Ghislaine Maxwell was in progress. It included this allegation against the Prince which the court asked to be deleted.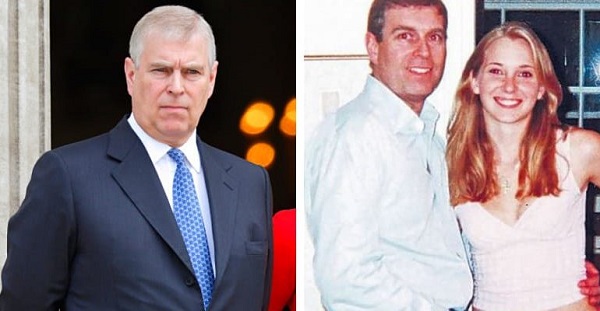 Virginia Giuffre talks about Prince Andrew's role
Prince Andrew had played host to both Jeffrey and Ghislaine. Ghislaine assisted Jeffrey but has denied any misdoings. Virginia has stressed that Ghislaine was a major assistant of Jeffrey. She told NBC:
"The first time in London, I was so young. Ghislaine woke me up in the morning and she said, 'You're gonna meet a prince today.' I didn't know at that point that I was going to be trafficked to that prince."
She added:
"He denies that it ever happened. And he's going to keep denying that it ever happened. But he knows the truth. And I know the truth."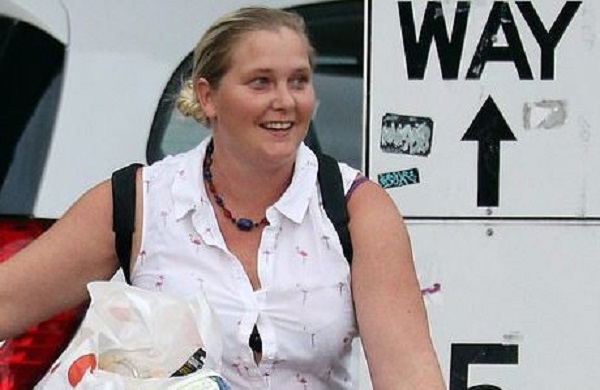 She elaborated:
"That night Prince Andrew came to her house in London. And we went out to club Tramp. Prince Andrew got me alcohol. It was in the VIP section. I'm pretty sure it was vodka.

"Prince Andrew was like, 'Let's dance together.' And I was like, 'OK.' And we leave club Tramp. And I hop in the car with Ghislaine and Jeffrey, and Ghislaine said, 'He's coming back to the house. I want you to do for him what you do for Epstein.' I couldn't believe it."
Prince Andrew and his denial
But the Prince denies all and said:
"I have said previously that it was a mistake and an error to see him after his release [from prison] in 2010 and I can only reiterate my regret that I was mistaken to think that what I thought I knew of him was evidently not the real person, given what we now know."
He continued:
"His suicide has left many unanswered questions and I acknowledge and sympathise with everyone who has been affected and wants some form of closure.

"This is a difficult time for everyone involved and I am at a loss to be able to understand or explain Mr Epstein's lifestyle. I deplore the exploitation of any human being and would not condone, participate in, or encourage any such behaviour."
Source: The Guardian