A Book Revealed that Prince Charles Sarcastically Told Princess Diana that He Could Be Gay!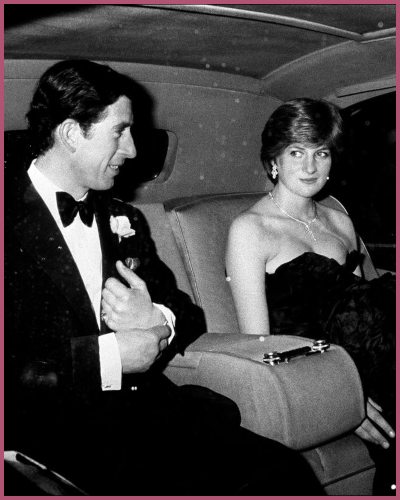 A new book about the life of King Charles III apparently shows a glimpse of his sex life.
Charles and Diana's marriage was a very unhappy one with extramarital affairs.
Charles had affair with Camilla Parker Bowles while still married to Diana.
---
Prince Charles told Princess Diana that he could be gay
It is not a secret that the wedding of King Charles III to Princess Diana was no less than a fairytale. Their marriage, however, was one of the most turbulent ones that ended disastrously.
With more revelations on the way, more secrets about their depressing marriage are unveiling. So much so, their times together were so combustible that the royal protection officers were constantly worried someone would get hurt.
In the upcoming biography, The King: The Life of Charles III' which will be out on November 8, Christopher Andersen writes that one of Charles' valets saw Diana "hurling epithets and mocking her husband's obsession with the dreary-looking Camilla,"
The valet saw the then Princess of Wales literally pursuing her husband down hallways, up staircases, and from room to room at Charles' Highgrove House county retreat.
Diana reportedly asked her husband, who "had for all intents and purposes unilaterally called a halt to their sexual relationship," since Prince Harry's birth in 1984 saying: "Why won't you sleep with me?"
Charles sarcastically responded: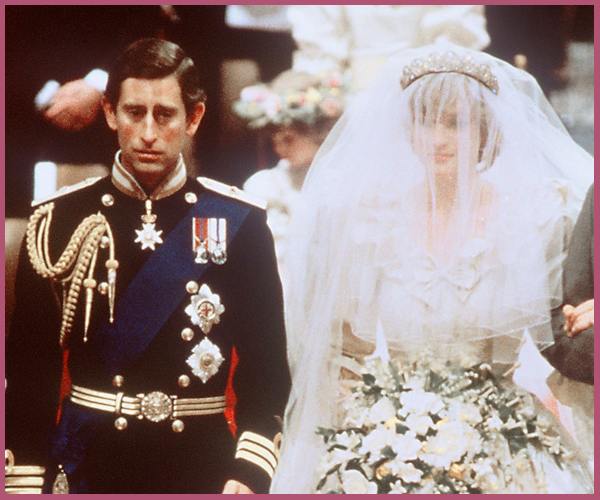 "I don't know, dear. I think I might be gay."
The book also reveals that during one of the heated arguments, Charles told Diana to give him the respect his position warranted.
He demanded the princess:
'Do you know who I am?'
Andersen wrote that Diana said:
"Diana answered that he was a 'f–king animal,'"

"You will never be King! William will succeed your mother. I will see to that."
Also, Read Princess Diana and Prince Charles's Royal Wedding Cake Goes Up for Auction 41 Years after Their Marriage!
Charles and Diana's marriage was an immensely unhappy one
Things between the couple never got better and only increases as time passed.
In the book, one of the bodyguards says:
"The clashes between Diana and Charles were now so raw that 'violence seemed inevitable,'"
The book also revealed that officers were concerned by the sheer firepower contained within Highgrove's walls which included shotguns, rifles, and pistols.
Andersen writes:
"The detectives in charge of protecting members of the royal family were deeply concerned that 'in the heat of anger,' any one of these could be used to commit suicide, homicide or both,"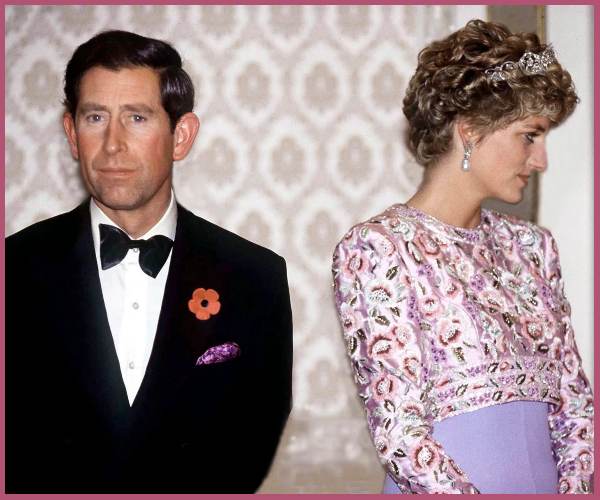 Charles and Diana who tied the knot in 1981 were very miserable even before their marriage. Charles, being the future king of England, felt immense pressure from the royal household to marry an aristocrat.
Diana, who was 12 years younger than Charles, soon knew that he was in love with his mistress, Camilla  Parker-Bowles.
Anderson further writes:
"Consumed by anger and frustration, both bride and groom separately cried themselves to sleep the night before the wedding,"
After years of an unhappy marriage, the royal couple split in 1992 and divorced in  1996. Just a year later, Diana died tragically in a car accident in Paris at the age of 36.
Also, Read Remembering Princess Diana on her 25th Death Anniversary! Her Turbulent Marriage with Prince Charles