Prince Harry's ex Girlfriend Cressida Bonas Gives Details about Her Fertility Struggles After Giving Birth to Her First Child!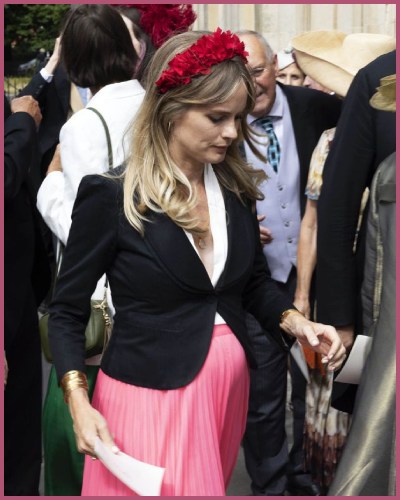 Cressida Bonas opened up about her fertility issues after welcoming her first child with her husband Harry Wentworth.
The actress talked about the difficulties she had to face in conceiving while there was technically nothing wrong.
Bonas also opened up about her failed IVF despite many attempts.
---
Cressida Bonas gets real about her pregnancy issues after welcoming her son in November
Actress Cressida Bonas recently opened up about the pregnancy issue she suffered before she welcomed her son in November.
The former lover of Prince Harry excitedly announced the birth of her baby boy with husband Harry Wentworth in November.
In a news publication's latest article, the new mom opened up about how she overcame her infertility struggles.
The British actress wrote:
"I spent time and money on reflexology, nutritionists, acupuncture, and psychics…Even a German healer who speaks to angels. I heard nothing, not a squeak."

"My mind was on a constant worry loop and my obsession with getting pregnant became overwhelming, No matter how many Mystic Megs I saw or expensive supplements I took, nothing was working, and I felt as if my body was failing me."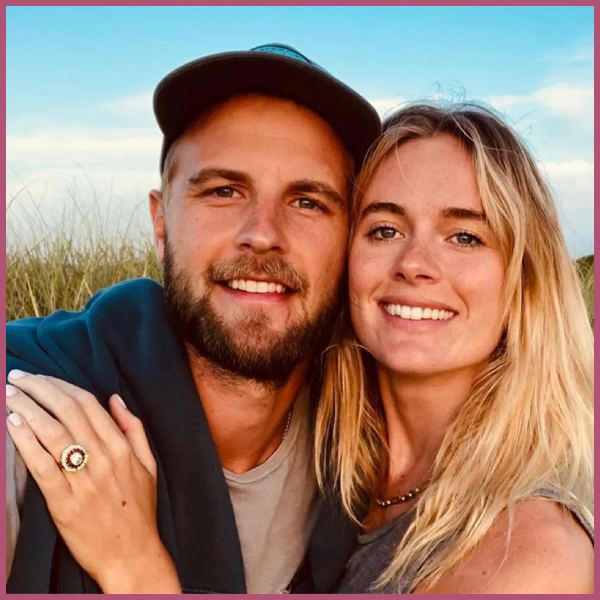 Now that she is a mom of a healthy baby boy, Cressida admitted to avoiding relatives' children's parties due to her own struggle with conceiving.
Bonas also admitted to going to IVF finally which proved to be a success. After a successful first round of the treatment, the couple finally welcomed their son in November. The duo is very thankful to have a son after much struggle.
Bonas continued:
'I am aware how fortunate we are. We haven't suffered the extreme heartbreaks that other couples have. I count myself extremely lucky that IVF worked for us the first time.'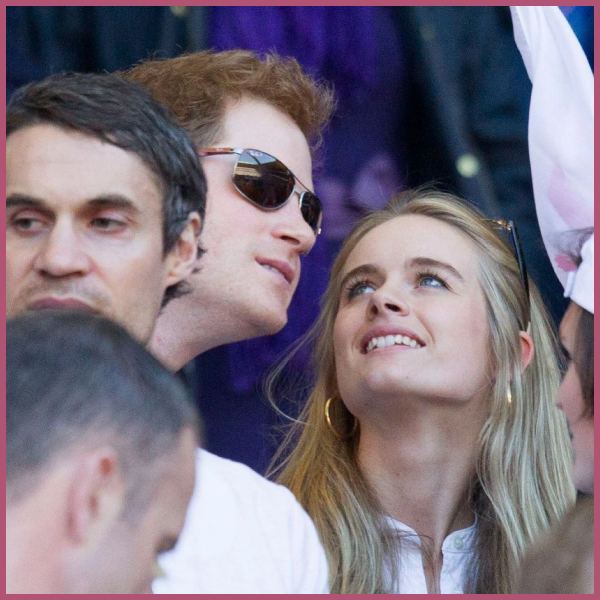 During the tough, Cressida said she felt much support from the social media community and they helped her feel less alone.
Cressida and Harry married in July 2020. Wentworth is the son of the Marchioness of Milford Haven.
Cressida received worldwide recognition when she started dating Prince Harry in 2012. The pair was first introduced by Harry's cousin Eugenie but broke up in 2014 as Bonas did not want a royal life.
Even after the breakup, the couple remains good friends and socializes in the same circle due to common friends. Bonas even attended Harry's wedding to Meghan Markle in 2018.
One of the insiders said that only a total of 30 people including Bonas and Wentworth's closest friends and family members attended their intimate wedding due to COVID restrictions.
One source said at the time:
'It was a beautiful ceremony and they are just so happy,'

'It was a very private and intimate ceremony and that is what they wanted.'
Also, Read Prince Harry's ex-girlfriend Cressida Bonas Welcomed her Baby no 1!
More about the Other Harry- Cressida's husband
Harry Wentworth-Stanley is an associate director at estate agent Savills. He is the son of Nick Wentworth-Stanley and Clare.
Harry, who is incredibly good-looking is 6ft 4 inches tall. He inherited his good looks from his gorgeous mother. Before announcing his relationship with Bonas, Wentworth was considered one of the most eligible bachelors in London.
When Harry was just a small boy, his parents divorced and in 1997, his mom married George Marquess of Milford Haven and she became Marchioness of Milford Haven.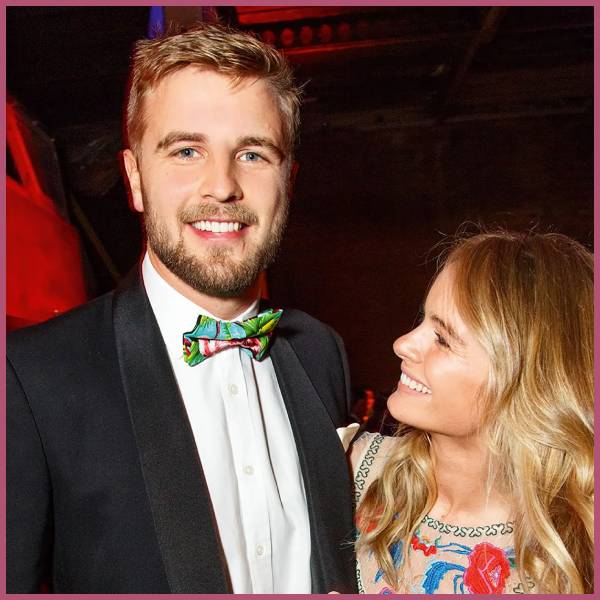 George who happens to be a cousin of the Queen, himself was a divorcee with two children.
Stanley's father went on to marry Dutch beauty Millie Brenninkmeyer, with whom he welcomed three more children.
Harry and Cressida were quite serious when they were both students at Leeds University. But their romance fizzled when he went to Argentina in 2011 to take a gap year after graduating.
After Bonas split from the Prince, she and Wentworth were pictured together the following Valentine's and confirmed their romance in 2017.
Also, Read Who is Cressida Bonas, 30, the ex-girlfriend of Prince Harry? Why did they split?