How Did Prince Harry and Meghan Markle's Britain Visit Go?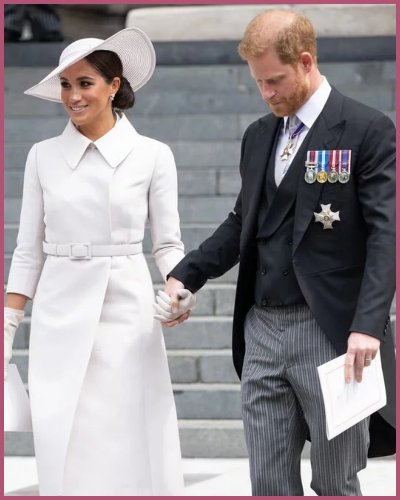 Prince Harry and Meghan Markle visited the UK for the Queen's Platinum Jubilee Celebrations.
The former royal couple was there with their two children, Archie and Lilibet.
They also celebrated Lilibet's first birthday at Frogmore Cottage.
---
Prince Harry and Meghan Markle's royal visit didn't go as planned
Prince Harry and Meghan Markle didn't receive as warm a welcome as they had expected on their first trip to Britain after the Oprah Interview.
The couple visited the UK with their two children for the Queen's Platinum Jubilee Celebrations.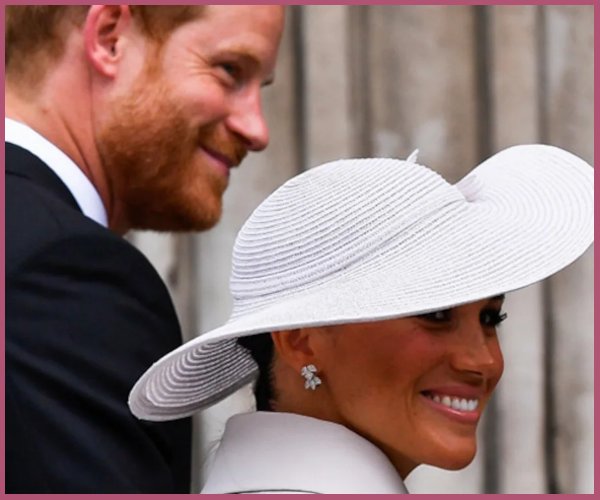 Royal fans expected them to mingle with the Royal family and mend their broken relationship.
The pair kept a rather low profile and only attended one event during the four days Jubilee celebrations.
They did not appear on the balcony for Trooping the Colors where they were previously seen with all of the family members on different occasions.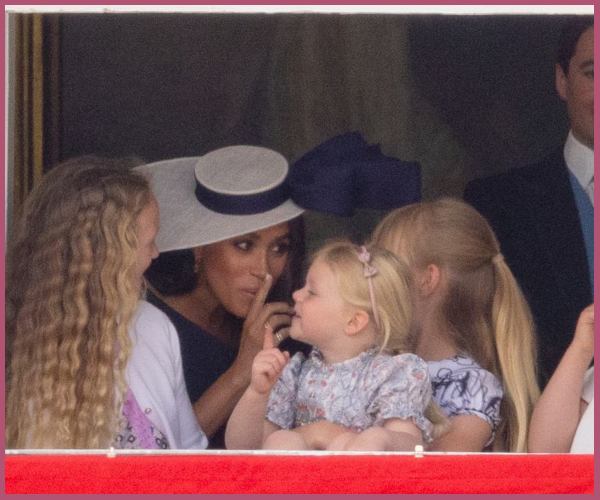 The Sussexes arrived in the UK to celebrate the Queen's historic moment. But no pictures of the couple and their children with any member of the royal family could be seen.
Also, ReadLilibet Mountbatten Celebrates her First Birthday!
Did Archie and Lilibet meet the Queen?
People also started believing that the couple did not introduce their children to any members of the Royal Family including the Queen.
The pair also possibly did not meet The Duke and Duchess of Cambridge and their three children.
Royal expert Christopher Anderson mentioned that Harry and Meghan expected a warmer welcome than what they received.
While some fans were happy to see Harry back home, there were certainly some who were not happy with their homecoming.
While attending the Thanksgiving service at St Paul's Cathedral, the couple was smiling and waving at the crowd. To their surprise, they received a mix of cheers and boos. It went viral on social media.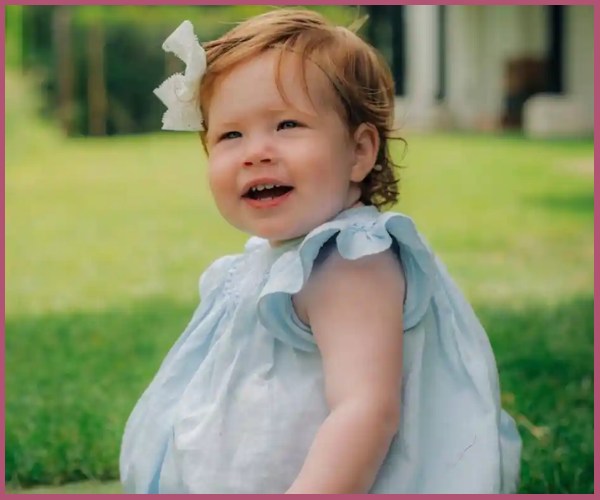 Inside the Catherdral, the couple sat between Princess Eugenie's husband Jack Brooksbank and Princess Margaret's daughter Lady Sarah Chatto.
Instead of joining the rest of the family for a luncheon at Guildhall, the couple chose to travel to Frogmore Cottage after the service ended.
The couple did not attend any other event that took place for four days as a part of the Jubilee celebrations. They reportedly flew back to the US on Sunday, June 5 before any others services began.
Also, Read Prince Louis Steals Hearts with his Cuteness at the Platinum Jubilee Celebrations!