Prince Louis Steals Hearts with his Cuteness at the Platinum Jubilee Celebrations!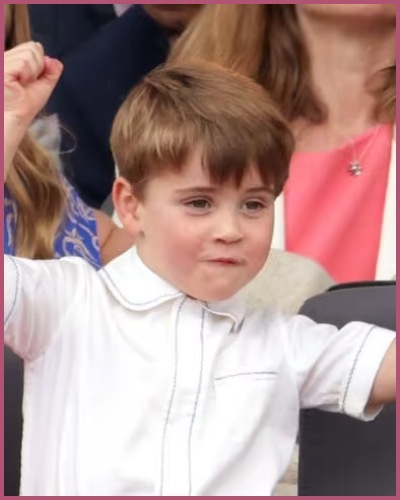 The Queen's Platinum Jubilee Celebrations lasted for 4 days.
The whole Royal family attended the celebrations along with the public.
Prince Louis captured many hearts during the ceremony.
---
Prince Louis shares some cute moments with his mother
The world got a good glimpse of Prince Louis when he attended the Queen's Platinum Jubilee Celebrations with his family at the Royal Box on Sunday.
All the royal children were at the box enjoying the ceremony and Louise's elder siblings George and Charlotte were on their best behaviors, Prince Louis' cheesy behavior made him the highlight of the moment.
The Royal toddler made some unforgettable faces that will definitely last for a lifetime.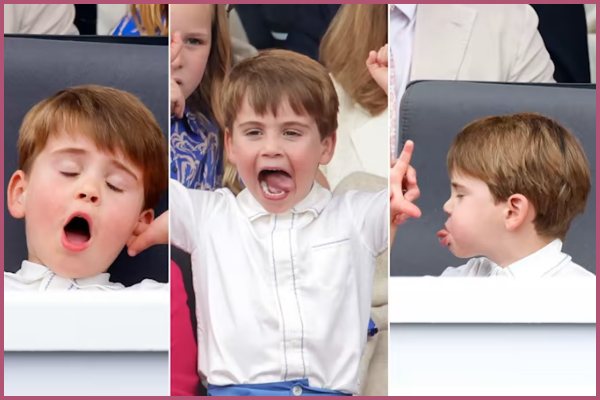 Cute Louis would often stick his tongue out at his mother Duchess of Cambridge and oftentimes would pretend to be a lion and jump around and sit on his grandpa's lap.
Prince Charles lovingly entertained his grandson while watching the event from the box.
The Prince at one time almost fell asleep at the event.
Restless Louis would often jump and get excited at the grand ceremony.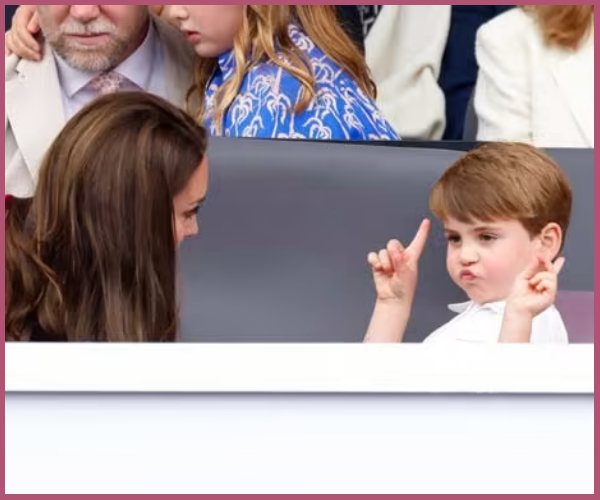 Louis would not listen to whatever his mom would tell him to do. He would often put his hand on her mouth. Photos show him waggling his finger at the future Queen of England and pouting at her.
The 5th in line to the British Throne would often get bored and sulk his face.
Also, Read Queen Elizabeth II Surprises Everyone with her Appearance on the Balcony!
Princess Charlotte teaches Louis to behave
Princess Charlotte would often scold her four-year-old brother to behave while he would put his finger in his mouth.
In one scene, during the carriage procession, the daughter of the Future King put her brother's hand down when he was continuously waving at the crowd.
The Duke and Duchess of Cambridge took to their official Instagram account to share some snaps from the Royal celebrations.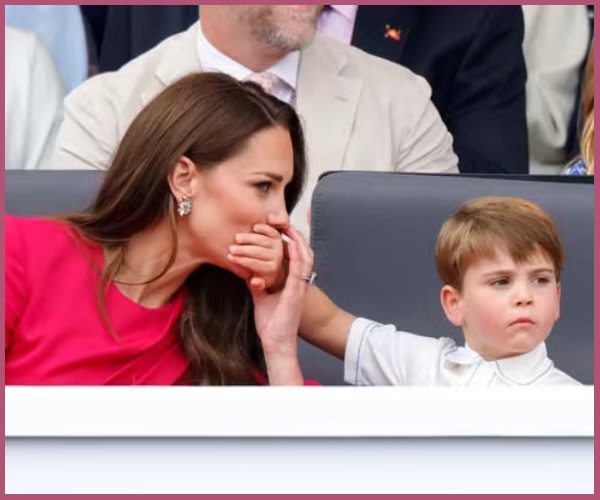 They wrote:
"Thank you to everyone who turned out to show their gratitude to The Queen and her inspiring 70 years of leadership. From the crowds on the Mall to communities hosting street parties up and down the country, we hope you had a weekend to remember."
Referring to their three children, the Royal couple concluded:
"We all had an incredible time, especially Louis… [eyes emoji]. W & C."
Also, Read Queen Elizabeth is Fit at 96! What Does She Eat? Queen's Diet Routine