See How Prince Louis Comforted His Mom Princess Catherine After The Queen's Death!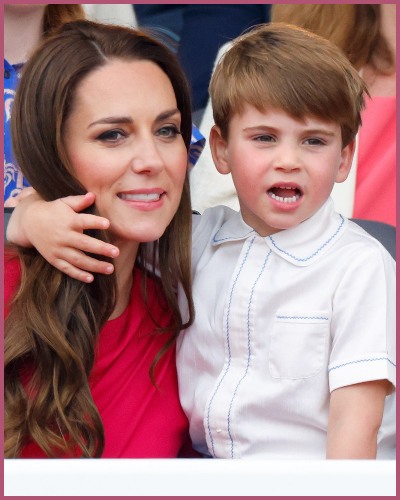 Princess Catherine revealed that her youngest son Prince Louis comforted her after the Queen died.
Louis told her that his great-grandmother is in heaven with his great-grandpa.
The Princess of Wales greeted and thanked hundreds of fans outside Windsor Castle on Saturday.
---
Prince Louis consoles the emotional Princess of Wales after Queen Elizabeth II's passing
Prince Louis is all grown up and is already doing his duties as a royal and a son.
On Saturday, Catherine, the newly titled Princess of Wales revealed how her youngest son Louis helped her overcome the grief of her Majesty's death on Thursday.
The princess walked the grounds of Windsor with her husband Prince William to appreciate the tributes left by the public in honor of the late Queen.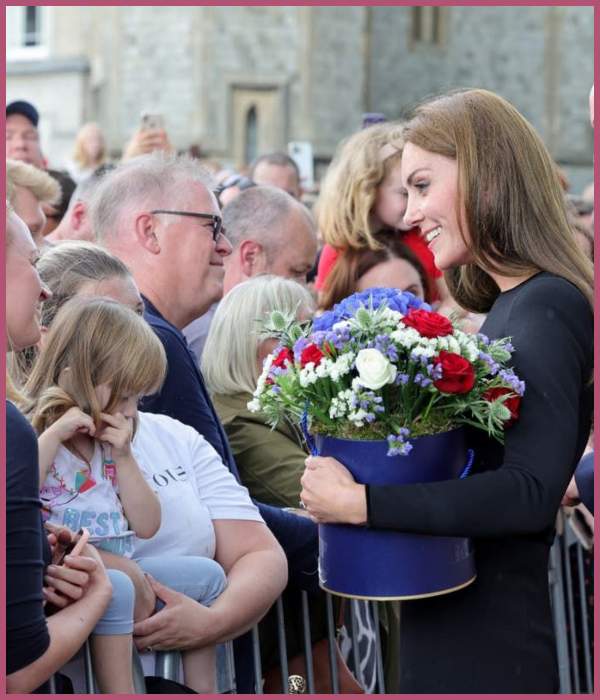 It was then when the princess was greeting the crowd, she told the crowd how her 4-year-old reacted to the sad news.
A video went viral where Catherine was speaking to a well-wisher and she said:
"My little Louis is just so sweet,"
The princess got teary-eyed as she added:
"He said, 'Mummy don't worry, because she is now with great-grandpa.'"
The Queen passed away just 17 months after her husband Prince Philip, the Duke of Edinburgh died on April 0f 2021.
Also, Read After Queen Elizabeth II Died, A Double Rainbow Comforted Mourners Outside Buckingham Palace!
The Prince and Princess of Wales moved their family to Windsor to be closer to the Queen
All of Catherine's children, Prince George, Princess Charlotte, and Louis shared a great relationship with the Queen. Her Majesty was very fond of her great-grandchildren and love them dearly.
Reports also suggest that it was Catherine who broke the news of the Queen's death to her children.
The future Queen consort did not want her little ones to know the news from anywhere else. The children were naturally emotional but believed that their great-grandma is now reunited with their great-grandpa in heaven.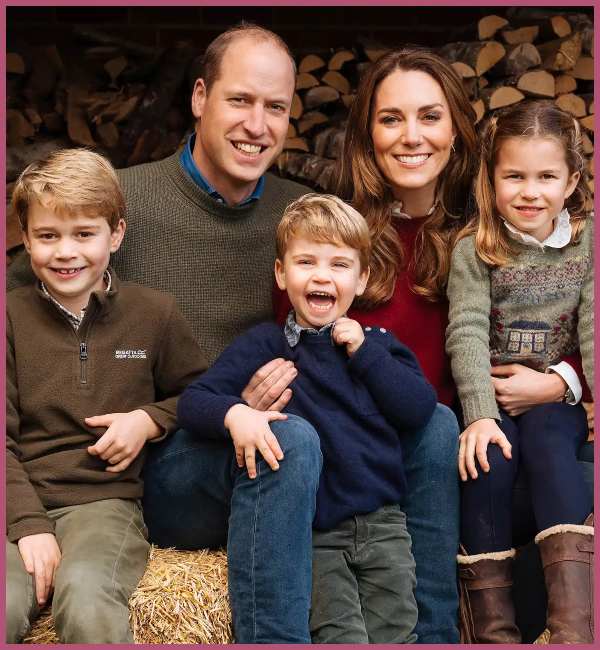 Just a day before the Queen's demise, The Prince and Princess of Wales walked their three children to Lambrook School near Windsor.
The royal couple moved to their new home in Adelaide cottage on the grounds of Windsor where they hope to give their children as normal a life as possible. They also hoped to be closer to the Queen who used to spend most of her time at Balmoral.
When the Queen's doctors revealed that she was in her last moment, royals including Prince William, Prince Andrew, Prince Edward, and Princess Sophie rushed to Balmoral Castle where Princess Anne and then Prince Charles were already by their mom's side.
Later that day, Buckingham Palace confirmed that the Queen took her last breath surrounded by her dear ones at her favorite home.
Also, Read Her Majesty Queen Elizabeth II Passes Away Peacefully at 96 in Balmoral!