Prince William and Katie Expected to Step Up into the Royal Duties as Prince Philip, The Duke of Edinburgh Steps Down from His Royal Duties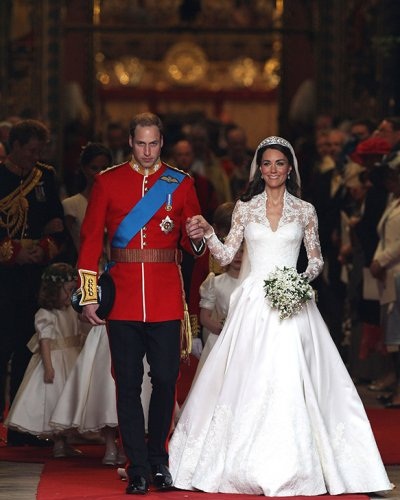 Yesterday, the world got news from the British Royal family, regarding the step down of the Duke of Edinburgh, Prince Philip, from his decades of royal duties.
With this, it will mark a new era as the younger generation of the Royal Family is expected to step up into the shoes of royal duties.
The Royal News
The Queen's most senior aides had called upon the entire household to an emergency meeting yesterday morning. The Duke of Edinburgh, Philip, who turns 96 next month, will no longer carry out public engagements from the autumn of this year, Buckingham Palace announced after the meeting, in a statement.
An announcement regarding The Duke of Edinburgh. https://t.co/SF1bgo68Un pic.twitter.com/TO9mR70xTk

— The Royal Family (@RoyalFamily) May 4, 2017
According to Court Circular listings, the Duke is the fifth busiest member of the royal family, carrying out 110 days of engagements in 2016.
He is a patron, president or a member of more than 780 organizations and will continue to be associated with them, but "will no longer play an active role by attending engagements", Buckingham Palace said. In the statement, the spokesman also said that the Duke "may still choose to attend certain public events from time to time".
The Duke of Edinburgh announced that he will no longer accompany his wife on regular engagements, after seven decades of working together in public life.
Space for the Younger Generation
As the Duke of Edinburgh stepped down, it left a space in the royal duties. It marks the opportunity for the younger royal generation, namely Prince William and his wife, Kate Middleton, to step up to the plate.
Where necessary, now Her Majesty will be accompanied by other members of her family. Recent months have seen her joined by the Duke of Kent and Princess Alexandra, while Prince Harry, Princess Royal, and Countess of Wessex have previously been by her side.
Royal sources also highlighted there would be no "sudden changes" in the duties taken on by senior royals.
Prince Charles and Prince William have already adopted some inauguration duties, with Charles also attending recent Commonwealth heads of government meetings.
You may like to read Prince William and his unique and weird dining preferences!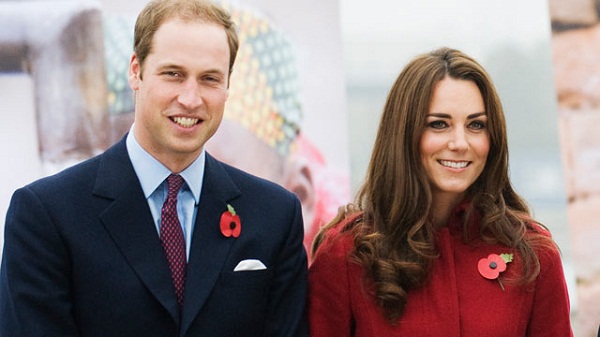 Last year, the Queen stepped down as patron of 25 national organizations, with the Duchess of Cambridge, Duchess of Cornwall, and Prince Harry taking over for suitable organizations. The recent months have seen the younger Royals facing pressure to step up in their royal duties.
Earlier this year, Kensington Palace confirmed:
"From this autumn, The Duke and Duchess will increasingly base their family at Kensington Palace.

"As they have in recent years, Their Royal Highnesses are keen to continue to increase their official work on behalf of The Queen and for the charities and causes they support, which will require greater time spent in London."
Also read People want Prince William to be the next King after Queen Elizabeth II! Will the Queen agree?
Short Bio of Prince Philip
Prince Philip, Duke of Edinburgh, is the husband of Queen Elizabeth II, the father of Prince Charles, and the grandfather of Prince Harry and Prince William. More bio…
Short Bio of Prince William
Prince William, Duke of Cambridge, is the elder son of Prince Charles, and Princess Diana. William stands second in line to succeed his grandmother, Queen Elizabeth II, after his father as the ruling monarchy.
He completed 44 weeks of training as an officer cadet in December 2006 and was subsequently commissioned in the Blues and Royals regiment. In April 2008, he qualified as a pilot, completing the pilot training at Royal Air Force College Cranwell. He then underwent helicopter flying training in order to become a full-time pilot with the RAF Search and Rescue Force in early 2009. William's military service with the British Armed Forces ended in September 2013. More bio…
Short Bio of Kate Middleton
Kate Middleton is the wife of Prince William, Duke of Cambridge. This makes her the Duchess of Cambridge. William is second in line after his father to succeed his grandmother, Queen Elizabeth II, as monarch of the UK and 15 other Commonwealth realms. He will be following his father Charles, Prince of Wales, as the heir.
Her perceived impact on British and American fashion has been dubbed the "Kate Middleton effect" in the media. She was selected as one of the "100 Most Influential People in the World" by Time magazine in 2012 and 2013. More bio…