Prince William talks about his mother Princess Diana; Says she couldn't meet his wife and their children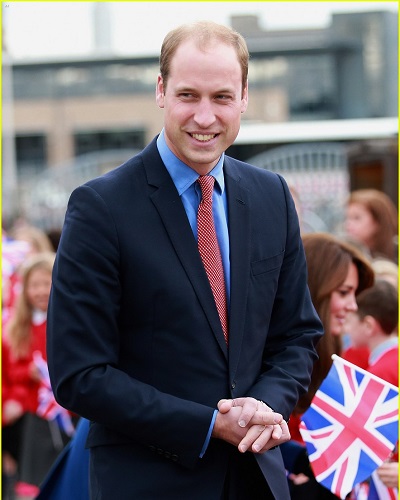 Losing the person very close to our heart gives deep pain in the heart.
The time slowly heals but the scars always remain by the side. Prince William recently opened up about his mother Princess Diana. In the new interview, he talked about the death of his mother. 
---
Scroll to find out what he has to say.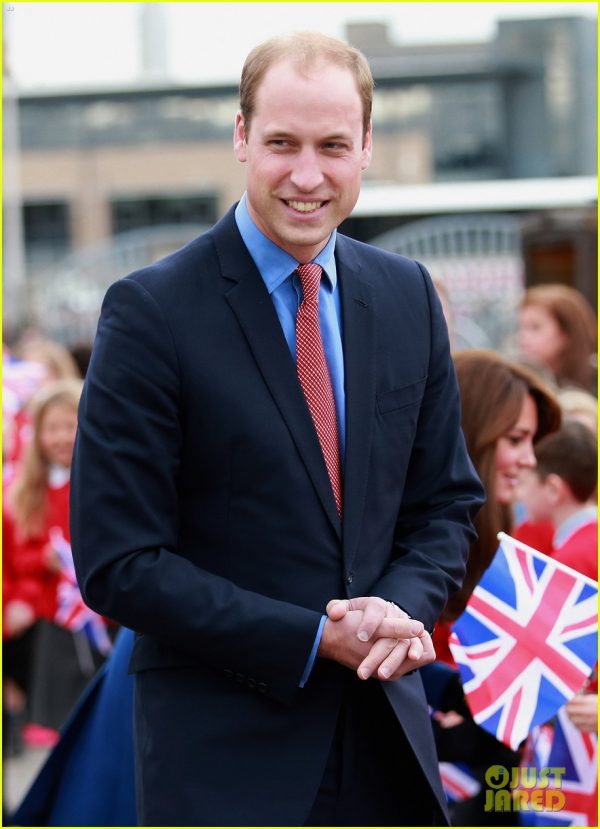 Prince Williams talks about his late mother Princess Diana in the recent interview
Prince William opened up about the death of his mother, Princess Diana. Recently, in a revealing new interview with British GQ, Williams said that he wishes she had the chance to meet his wife Duchess Kate, and their children, Prince George, and Princess Charlotte.
In addition, talking to the magazine, he said:
"I would like to have had her advice. I would love her to have met Catherine and to have seen the children grow up. It makes me sad that she won't, that they will never know her."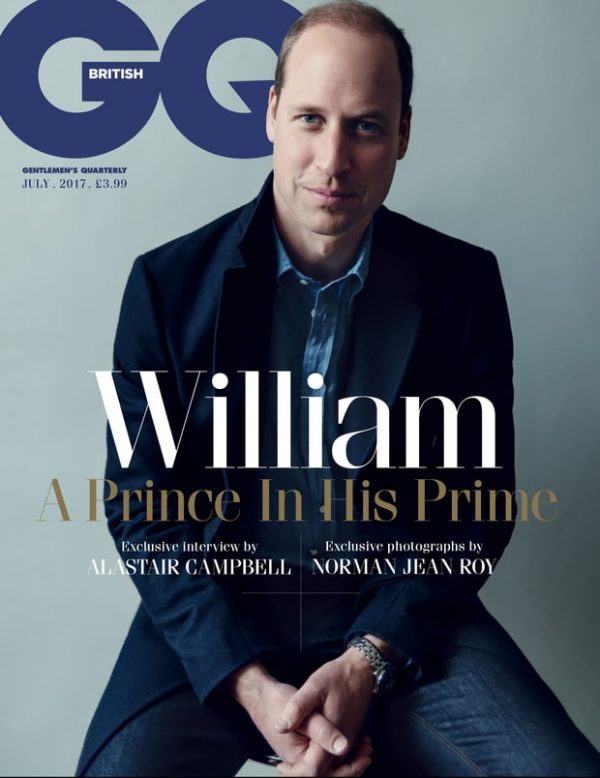 He also talked about the change he has noticed in himself, as the 20th anniversary of Diana's death approaches. Moreover, he said:
"I am in a better place about it than I have been for a long time, where I can talk about her more openly, talk about her more honestly, and I can remember her better, and publicly talk about her better. It has taken me almost 20 years to get to that stage."
Also Read: Prince William and Duchess Kate Are 'Shocked and Saddened' by Manchester Attack at Ariana Grande Concert!
Furthermore, talking about her mother, he said:
"I still find it difficult now because at the time it was so raw. And also it is not like most people's grief, because everyone else knows about it, everyone knows the story, everyone knows her. It is a different situation for most people who lose someone they love, it can be hidden away or they can choose if they want to share their story."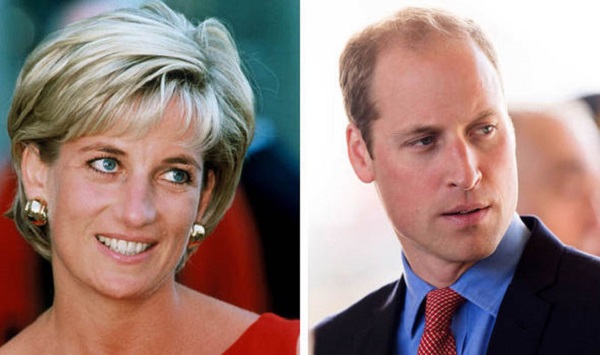 In the interview, he also told that he always had support from his family. He said:
"I could not do my job without the stability of the family. Stability at home is so important to me. I want to bring up my children in a happy, stable, secure world and that is so important to both of us as parents. I want George to grow up in a real, living environment, I don't want him growing up behind palace walls, he has to be out there. The media make it harder but I will fight for them to have a normal life."
Prince William, Prince Harry, and Duchess Kate hosted a tea party for the children
Prince William, Prince Harry, and Duchess Kate brought the smile to the face of the children hosting the tea party for them. They organized a party for children of British veterans on Saturday, May 13 at Buckingham Palace.
They invited About 850 kids and teenagers who have lost a parent serving in the Armed Forces. The event was organized at the royal garden. The entertainment from a ventriloquist, magician, and more featured the party.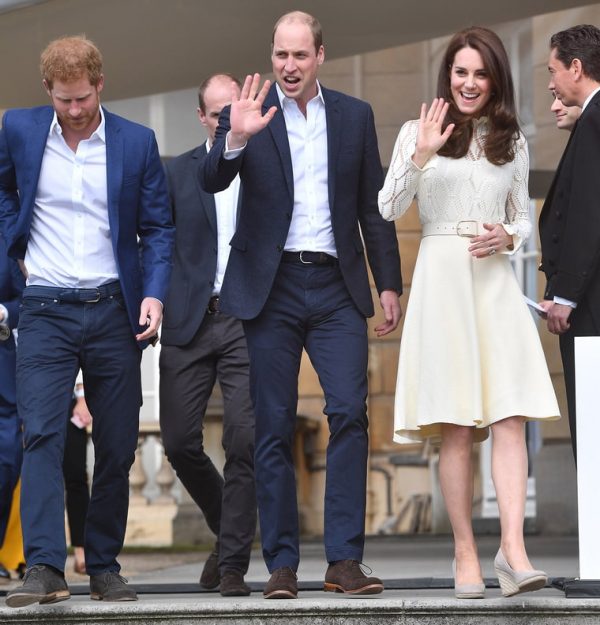 The gorgeous Kate arrived on a Chloe cream lace dress. She talked to the partygoers while Harry was a little more hands-on, trying his hand at plate spinning with a little boy who was dressed as Spider-Man. Read the full story here: 
Short bio on Prince William
Prince William, Duke of Cambridge, is the elder son of Charles, Prince of Wales, and Diana, Princess of Wales. He is second in line to succeed his grandmother, Queen Elizabeth II, after his father.
In December 2006, he completed 44 weeks of training as an officer cadet and was commissioned in the Blues and Royals regiment. In April 2008, he qualified as a pilot (earning his wings) by completing pilot training at Royal Air Force College Cranwell. He then underwent helicopter flying training in order to become a full-time pilot with the RAF Search and Rescue Force in early 2009. His service with the British Armed Forces ended in September 2013. More Bio…