Princess Beatrice has a romantic date with her boyfriend Edoardo Mozzi in London!
Princess Beatrice is dating Edoardo Mozzi and the two went for a romantic dinner date in London on 4 April 2019. They were in a casual look as they visited the Chiltern Firehouse restaurant in Mayfair.
Princess Beatrice and her romantic date
Princess Beatrice was seen on a night date for dinner with her boyfriend Edoardo Mozzi in London. She chose Chiltern Firehouse restaurant for it and this restaurant is in Marylebone, Mayfair. The restaurant is loved by celebrities and David Beckham and Cara Delevigne frequently visit it for meals.
The Royal Princess and Edoardo stepped out of a cab for their date at the celebrity hangout. She did not mind been photographed with her beau.
Princess Beatrice and her wear for the date
Princess Beatrice was in her casual look. She was in black attire from head to toe. Her black dress has a feather pattern on it. Beatrice as also wearing a smart grey jacket to keep away and protect herself from the chilly and windy weather. Her feet were protected in black shoes which had bee and star pattern on it in gold! She had put her auburn locks loose and was clutching her phone in her left hand. Her boyfriend Edoardo Mozzi was following her close behind.
Edoardo was wearing a navy blue suit and a pair of grey plimsolls. He was also having a white shirt and had left the top button open.
Princess Beatrice and her relationship with Edoardo Mozzi
Beatrice and Edoardo Mapelli Mozzi started dating since October 2018. But they know each other for many years. In the initial weeks of courtship, they kept their relationship under wraps and away from the limelight. But gradually, they opened up about it and were seen in public places together.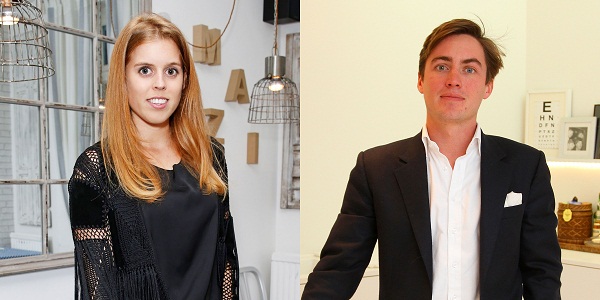 They went public with their relationship in December 2018 when they attended the annual event for awarding the Berggruen Prize for Philosophy and Culture in New York.
The couple spent time together in Kenya and New York. They made their first red carpet appearance together at the National Portrait Gallery in March 2019 for a fundraising event.
Beatrice, 30 is working in New York as a full-time consultant that introduces start-ups to potential financial backers. Edoardo, 34 is the step-son of the former Prime Minister David Cameron's late friend Christopher Shale. He is a real estate investor and has founded his own agency in 2007. He is the CEO of the agency and it finds and develops the homes for rich clients.
Edoardo is a multi-millionaire and is a divorce who has a two-year-old son named Wolfie with his ex-wife. A source had disclosed in November 2018 that Beatrice's parents, Sarah Ferguson and Prince Andrew already know about Edoardo and Beatrice's relationship. The source said:
"Things are moving very quickly and it wouldn't surprise anyone if they got engaged within a short period of time,"
Princess Beatrice and her former affairs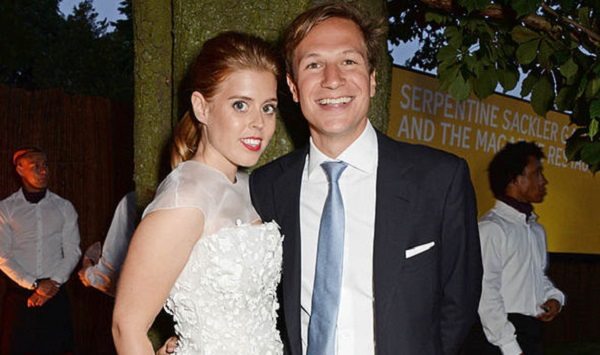 Princess Beatrice was earlier dating Dave Clarke for 10 years before they called it quits in 2016. They remain good friends. Dave has moved on and married New York advertising executive Lynn Anderson earlier this year. But Dave was not Beatrice's first love. When she was 17, she met and fell in love with Paolo Liuzzo. In 2009, the police charged him for cocaine possession.
Source: Daily Mail, Now to Love