Princess Charlotte sticks out her tongue at the onlookers instead of waving at them! Watch the video here as Kate laughs on!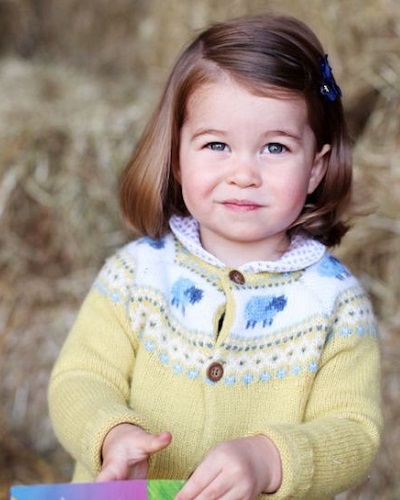 Children, whether they are royal or not, are similar.
So when it comes to the adorable Princess Charlotte, the daughter of Prince William and Kate Middleton.
We are not surprised when instead of waving to the crowd, she that day decided to stick out her tongue at them.
---
But otherwise, little Charlotte is always very social and loves to get attention from the crowd around her. She usually loves to wave her hands at them and enjoys every moment of it.
Princess Charlotte and her cute behavior at the King's Cup royal sailing regatta
Last week was the function of the King's Cup royal sailing regatta. Kate Middleton and Prince William also competed. Princess Charlotte and her big brother Prince George were also present there along with their grandparents, Prince Charles and Camila.
An adorable video has emerged in which Kate is encouraging her sweet little daughter Charlotte to wave out to the onlookers in Cowes, Isle of Wight. But the 'naughty' and 'playful' Charlotte had some different ideas going on in her mind.
Instead of following her mother's instructions and waving to the crowd, Charlotte decided to stick out her tongue to them and make a funny face. It is adorable and hilarious to watch the video. The video clip has been uploaded by InStyleMagazine on their Instagram.
Mother Kate Middleton's fantastic and praise-worthy response
The video has been liked by many royal fans and also by many parents. They appreciated the response of Kate which they felt was fabulous. The Duchess did not seem to get angry or feel shy or panic about her daughter's antics.
Instead, Kate just laughed at her daughter making a funny face and showing her tongue to the crowd. The fans of the royal household and those parents who watched the video liked the fantastic response of Kate.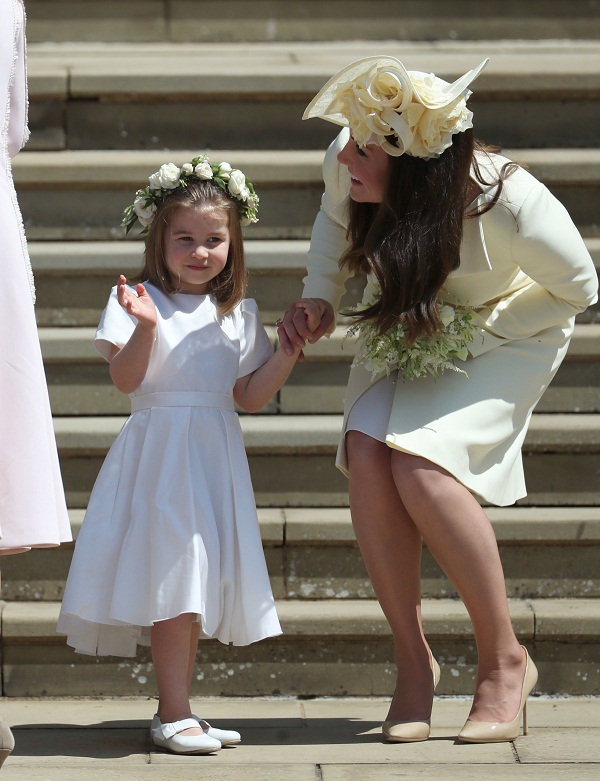 The fear of Kate Middleton when Princess Charlotte was born
Though Kate is now so relaxed as her kids are growing, this was not the case when they were small. There was a time when after the birth of Charlotte, Kate and William brought her out on the stairs of St. Mary's Hospital for people to have a glimpse of the royal baby. Kate was afraid at that time that the newborn might get some problems due to the cold.
Within a few hours after Charlotte's birth, The Duke and the Duchess of Cambridge stepped out with little Charlotte onto the Lindo Wing of St.Mary's Hospital where she was born.
The awaiting crowd was delighted to get a glimpse of the child.  But Kate was very concerned for the newborn. She aired to Prince William her fears. She felt that the baby might get cold.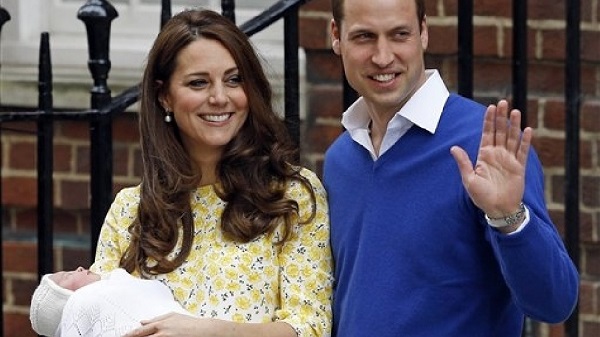 Willaim reassured her:
"No, she's fine, she's good",
But despite that, Kate said:
"Let's take her inside."
Click to read more about Did Princess Charlotte recite her great ancestor's quote unknowingly? Is she advanced for her age?-Know the truths here!
Source: Daily Express