Princess Diana and Prince Charles's Royal Wedding Cake Goes Up for Auction 41 Years after Their Marriage!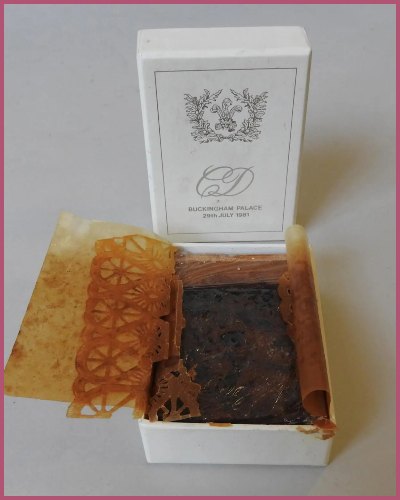 A slice of the wedding cake from the former Prince and Princess of Wales is up for Auction.
The auction comes after 41 years after the couple tied the knot at St. Paul's Cathedral.
The cake has a pre-sale estimate of $339 and could sell for much more.
---
Who will get the piece of Princess Diana and Prince Charles's 41-year-old wedding cake?
You could have a piece of Royal history from Princess Diana and Prince Charles' wedding cake.
41 years after the world witnessed the fairytale wedding of the former royal couple, a slice of fruitcake from their big day is up for auction.
Nigel Ricketts was a guest at the royal wedding and reception on July 29, 1981. He kept the dessert preserved for all these years.
Ricketts, who passed away earlier this year, worked as a French polisher at Windsor Castle. Now, the cake is all set to go under the care of Dore and Rees Auctions in the UK.
Guy Tayler, the head of interior sales at Dore and Ress said: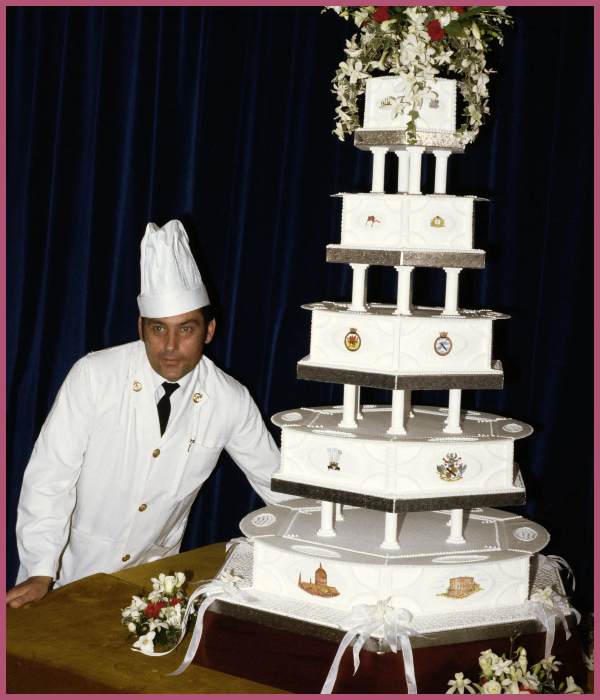 "You probably wouldn't want to eat it now but the amount of alcohol [in it] probably preserved it,"

"It still looks like a slice of wedding cake which has kept its shape and form."
The sellers are estimating that the initial sale estimate of the famous slice of cake which comes in its original presentation box could be around £300 or $339. However, they are also saying that people would be willing to pay far more for the sweet treat.
Talking about the cakes made for the royal wedding, there were 23 official cakes ready for the future king and queen. The auctioned slice comes from the 5-tiered centerpiece fruitcake which was 5 feet tall.
Also, Read Remembering Princess Diana on her 25th Death Anniversary! Her Turbulent Marriage with Prince Charles
A slice of the same cake received a good amount in 2014
This is not the first time, a slice of the famous cake is up for auction. In 2014, a slice of the same cake was sold for £900.
This time around, Dore and Ress are also all set to auction off a thank-you note penned and sent to royal staffers around the time of his wedding to Lady Diana.
The handwritten note which comes under the possession of the Ricketts belonged to a co-worker named Peter.
Ricketts and his fellow members of the royal household gathered together and then bought a writing table for the newlyweds as a wedding present. The now-king was very happy with the gift.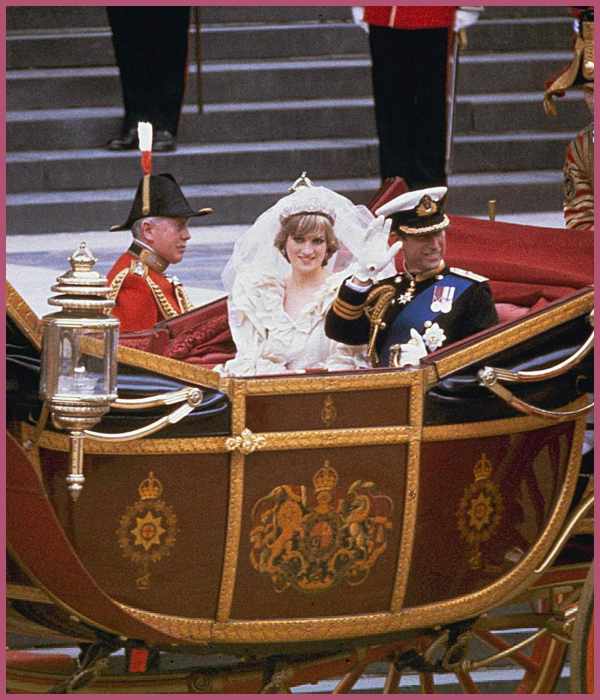 Charles then wrote a letter to the staff thanking them for the wonderful gift. It read:
"Diana and I are touched beyond words that you should have gone to so much trouble to find something so eminently useful,"

"And I can assure you that we will treasure it in whichever house it finally comes to rest!"
Despite being the most famous wedding of the 20th century that was watched by billions of people on television, their turbulent marriage lasted little more than a decade and was never a happy one.
The pair split in 1992 and divorced four years later. Nearly a year after their divorce, the Princess of Wales died in a car accident in a tunnel in Paris alongside her boyfriend Dodi Al Fayed.
Charles then married his long-time mistress Camilla Parker Bowles in 2005 who is now his Queen Consort.
Also, Read Remembering Princess Diana on her 25th Death Anniversary! Her Turbulent Marriage with Prince Charles