Princess Eugenie and Princess Beatrice Say Goodbye to Their Beloved Grandmother in an Emotional Instagram Post!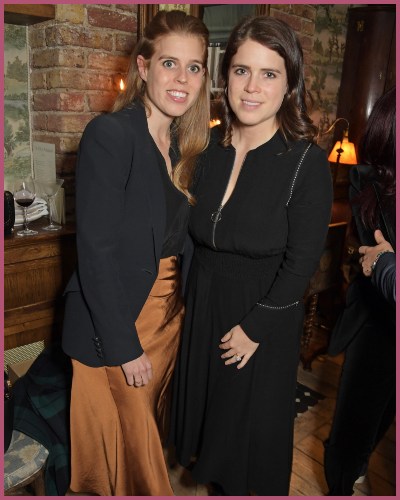 Princess Eugenie and Princess Beatrice paid a personal tribute to the Queen after her death at age 96.
The princesses posted a picture of the Queen with the two when they were younger with a heartwarming caption.
The princesses are the daughters of Prince Andrew and his ex-wife Sarah Ferguson.
---
Princess Beatrice and Princess Eugenie grieve the death of the Queen
Princess Beatrice and Princess Eugenie, the daughters of Prince Andrew and his former wife Sarah Ferguson have paid a personal tribute to the Queen in an emotional Instagram post.
They wrote:
'Dearest Grannie, We've not been able to put much into words since you left us all. There have been tears and laughter, silences and chatter, hugs and loneliness, and a collective loss for you, our beloved Queen and our beloved Grannie.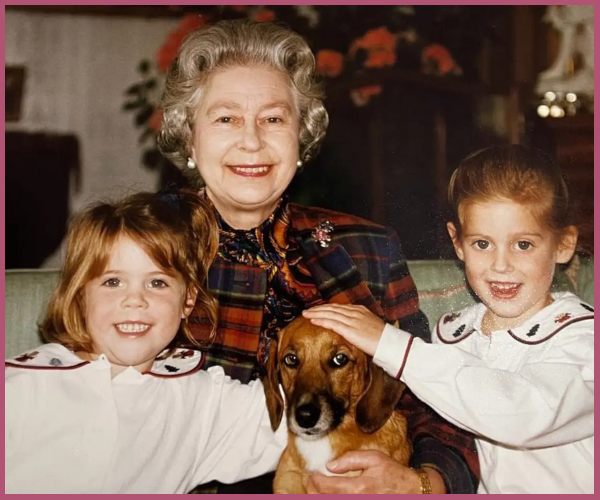 'We, like many, thought you'd be here forever. And we all miss you terribly. You were our matriarch, our guide, our loving hand on our backs leading us through this world. You taught us so much and we will cherish those lessons and memories forever.
The royal siblings posted a picture of their younger selves sitting with their beloved grandmother. They revealed that they have not been able to put much into words after her death.
Also, Read Princess Anne Opened Up about Mum Queen Elizabeth II's Final Hours Before her Death!
The princesses honored the new king
The princesses who shared an extremely close bond with her Majesty thanked her for everything. They said that she would never understand how they impacted their lives.
Moreover, the York daughters also honored their uncle, King Charles III by saying:
"We know that dear Uncle Charles, the King, will continue to lead in your example as he too has dedicated his life to service."
The 9th and 10th in line to the British Throne looked emotional as they attended the services held in honor of the Queen.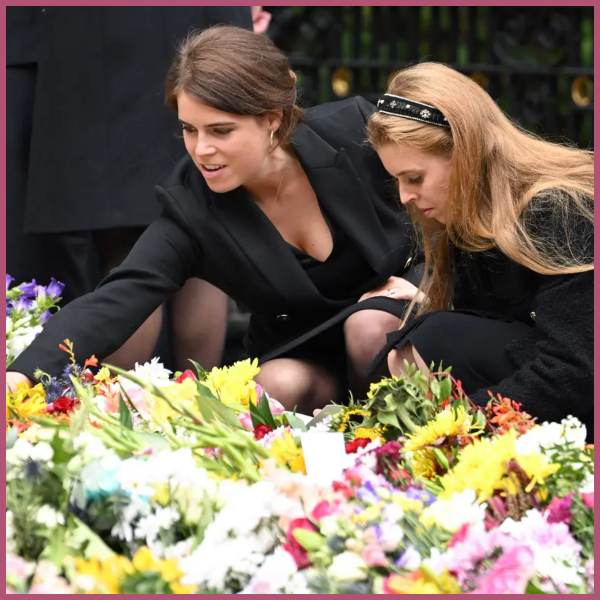 They both recently attended a vigil at Westminster Hall in London along with their cousins, Prince William, Prince Harry, Lady Louise, Viscount James, Zara Phillips, and Peter Phillips.
Eugenie also cried while inspecting floral tributes left by mourners outside Balmoral Castle last week. Her father, Andrew comforted her with a hug as she wiped away her tears.
Many members of the Royal family came together in public ever since her Majesty passed away on Thursday.
The Queen died peacefully at her Balmoral home at the age of 96. She is survived by her four children, King Charles III, Princess Anne, Prince Andrew, and Prince Edward, and her 8 grandchildren.
Also, Read Prince Andrew comforts Princess Eugenie as she Cries Seeing Tributes for her late Grandmother, The Queen!