Priscilla Presley Thanks Fans for Their Support after Her Daughter Lisa Marie Presley's Memorial Service!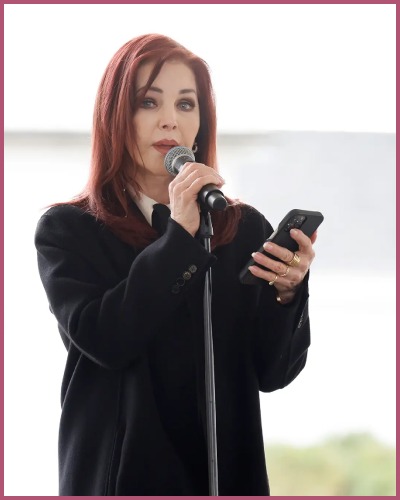 Priscilla Presley expressed her gratitude to all the fans and supporters for their unwavering love and support.
Presley lost her only daughter Lisa Marie Presley due to a heart attack.
Lisa Marie lost her son Benjamin in 2020.
---
Priscilla Presley thanks fans after Lisa Marie's memorial
Priscilla Presley is devastated after losing her only child, Lisa Marie Presley. The wife of the late Elvis Presley is keeping strong for her three granddaughters who are equally sad by the death of their mother.
Priscilla showed her heartfelt gratitude to all the fans and followers for their unwavering support throughout the extremely difficult time after the death of her daughter.
After Lisa Marie's memorial service, the grieving mother tweeted,
"Thank you all for your condolences, you have touched me with your words,"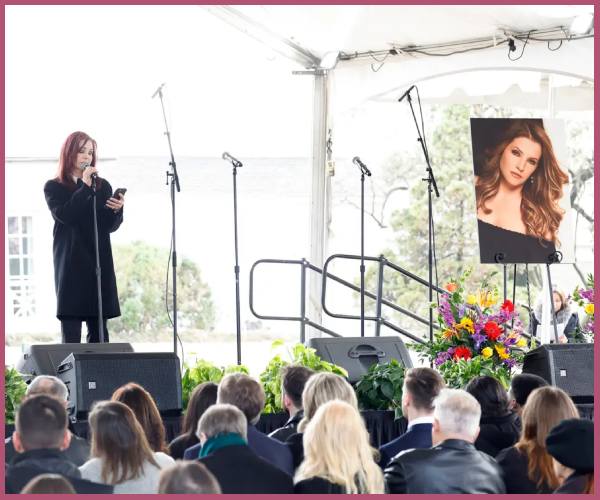 "It has been a very difficult time but just knowing your love is out there makes a difference."
Lisa now rests alongside her late son, Benjamin Keough, and her father at her father's estate Graceland on Sunday. There were many big faces in the star-studded memorial service where Alanis Morissette performed.
The singer's longtime friend, Sarah Ferguson, the Duchess of York, gave a touching eulogy in her memory. Elvis actor Austin Butler also attended the service.
Priscilla also read a touching poem for her daughter with tears in her eyes.
Also, Read See the Painful Life of Lisa Marie Presley's Daughter, Actress Riley Keough!
Presley's daughter wrote a moving letter to her late mom
Presley's eldest daughter, Riley Keough, who is an actress had her husband Ben Smith-Petersen read a letter to her dear late mother on her behalf.
The actress wrote in the letter,
"I remember you giving me baths as a baby, driving me in my car seat listening to Aretha Franklin … taking me for ice cream after school in Florida,"
She even remembered her late brother Ben who committed suicide in 2020. She continued,
"I remember you singing to me and my brother lullabies at night, and how you'd lay with us until we fell asleep,"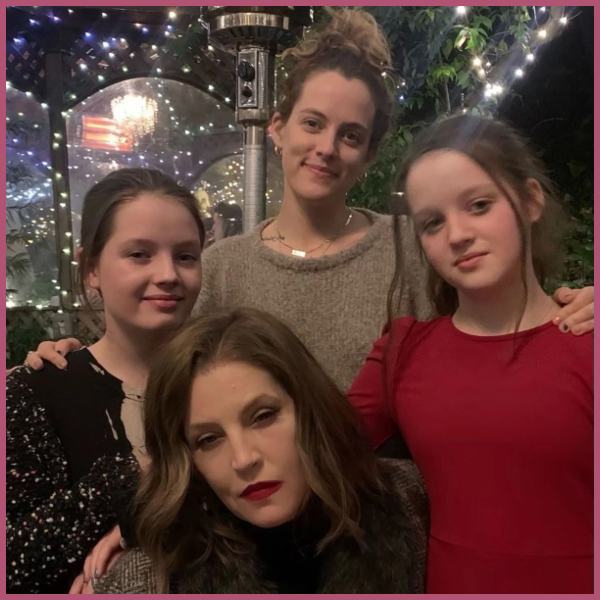 "I remember how it felt be loved by the most loving mother I've ever known. How safe it felt to be in your arms: I remember that feeling as a child, and I remember it two weeks ago on your couch."
Lisa Marie, the only child of the King of Rock & Roll died an untimely death on January 12 after suffering a massive cardiac arrest at age 54.
It was her mom, Priscilla, 77, who confirmed that her daughter was no more.
Priscilla released a statement that read,
"It is with a heavy heart that I must share the devastating news that my beautiful daughter, Lisa Marie, has left us," 

"She was the most passionate, strong and loving woman I have ever known."
Also, Read Lisa Marie Presley died of an apparent cardiac arrest at age 54