Priyanka Chopra Jonas Revealed She Froze Her Eggs in Her 30s Due To Anxiety!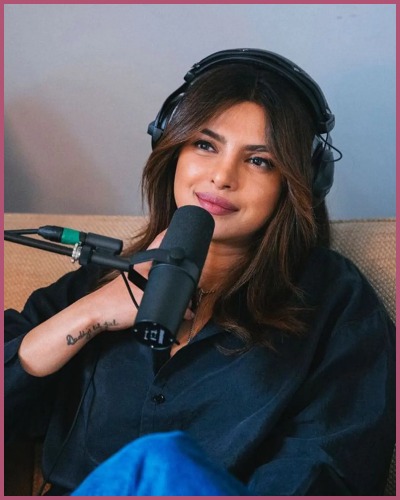 Priyanka Chopra Jonas revealed she froze her eggs in her 30s.
The actress did so as she started having anxiety over her biological clock.
Chopra also said that she had not met the person she wanted to have kids with at the time.
---
Priyanka Chopra froze her eggs in her 30s
Priyanka Chopra is enjoying being Malti Marie's mother.
But before meeting her now-husband Nick Jonas, the former Miss World froze her eggs in her 30s due to having anxiety over her biological clock.
Chopra who appeared on Monday's episode of the Armchair Expert podcast revealed,
"I also hadn't met the person I wanted to have children with,"
The Quantico star added that she ended up freezing her eggs after her mom who is an OB-GYN told her that it might be best for her. Chopra felt the anxiety and pressure about wanting to have her kids as she was already 35 years old.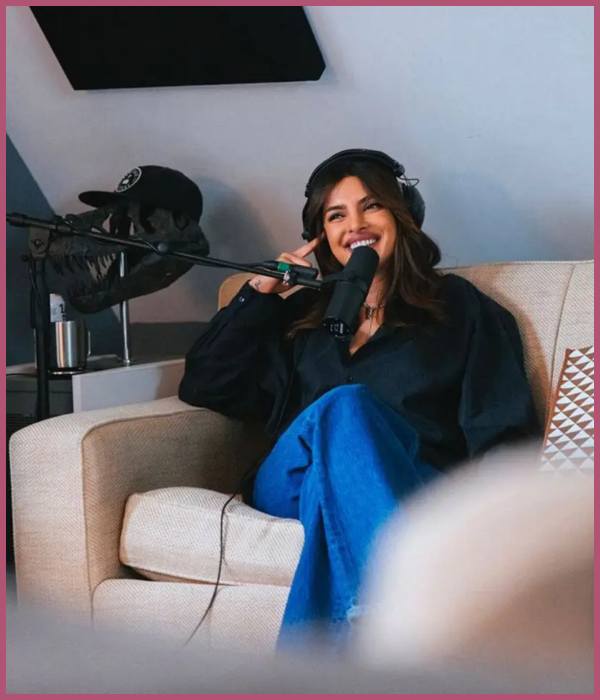 The 40-year-old  Bollywood actress also opened up somewhere in the podcast that when she met Nick, 30, she was hesitant to date him. It was because of their 10-year age gap.
The In My City singer was also not sure if the Jonas Brothers star was in a state where he was thinking about starting a family of his own.
The mother of one explained,
"I always knew I wanted kids, which was one of the big reasons I didn't want to date Nick at that time,"

"I was like, 'I don't know if he wants kids at 25,' at that time. But I've always wanted kids. I love kids."
Priyanka added that it was not just her love life but also her career she took into consideration while deciding to freeze her eggs.
She clarified,
"I felt such a freedom. I did it in my early 30s. I could continue on an ambitious warpath that I wanted to achieve,"

"I wanted to get to a certain place in my career."
Also, Read Priyanka Chopra Gives Fans Another Glimpse of Her and Nick Jonas' Daughter Malti Marie after Hall of Fame Debut!
Chopra urges everyone to freeze their eggs
The actress did mention that the procedure can be expensive. However, she urged those who want to have kids to save up for it. She added saying that she tells everyone to freeze their eggs.
The Baywatch actress said,
"I tell all my younger friends the biological clock is real," 

"It gets so much harder to get pregnant after 35 and to carry to term and all of that, especially with women that have been working all their lives."
Chopra also marveled at how science has advanced over the years with more fertility options in the present.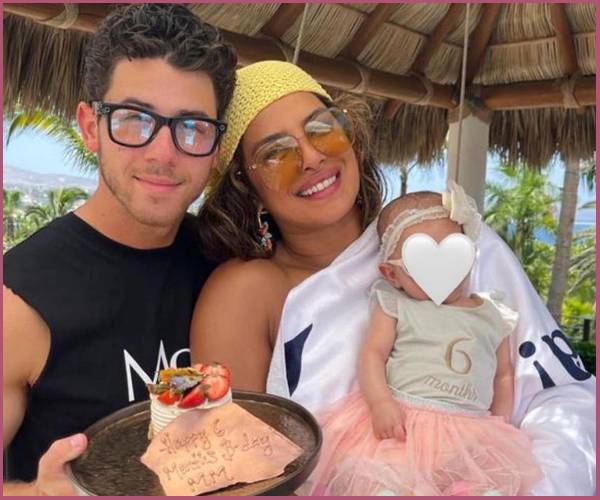 She explained,
"Science is at such an amazing place right now," 

"It's the best gift you'll give yourself because you're taking the power from your biological clock, and you can work until however long you want.
Chopra added,
"Your eggs will still be the same age as when you froze them for people who want kids."
Nickyanka, as the couple is famously called tied the knot in 2018. They welcomed their first child, a baby girl named Malti Marie Chopra Jonas via surrogate in January 2022.
Also, Read Find out How Nick Jonas and Priyanka Chopra celebrated their 4-year Anniversary