Priyanka Chopra moves ahead in Hollywood: Know details about her newly launched American movie!
Famed actress Priyanka Chopra seems to have become a darling of the Hollywood industry!
Priyanka Chopra starts shoot for her second Hollywood film!
After Quantico TV series and Baywatch movie, Priyanka Chopra has bagged her second Hollywood movie. The movie directed by Silas Howard is called 'A kid called Jake'. The famous actress started shooting for this movie the last weekend.
Priyanka Chopra was seen posing for photographs with the director of the film. The film is produced by American actor Jim Parsons and his gay partner and husband Todd Spiewak. Priyanka's co-stars in this film would include producer Jim Parsons, American actress Claire Danes, and Octavia Spencer.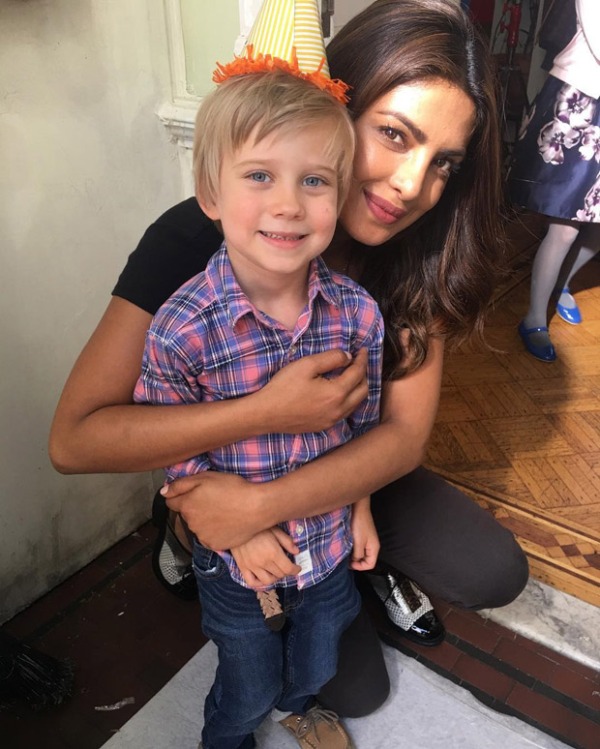 The movie would also have child actor Preston Edwards. Priyanka posed for the camera with her this little co-star as well. Preston was extremely excited about meeting Priyanka. Preston's family shared a photo of Priyanka with their little one and captioned it as:
"Fun day on #set for the #akidlikejakemovie Thanks @priyankachopra for giving Preston some extra love. #akidlikejake."
The movie is a transgender family drama and is slated for release in 2018. Priyanka plays a single mother called Amal.
Read more Beach Babes in the Bikini! Priyanka Chopra walks around with Adriana Lima around the beach on a swimsuit
The film's storyline
The story is based on a celebrated play of similar name. Jim Parsons and Claire Danes play a married couple who have a four-year-old bright and precocious child. The son prefers dressing up like a princess rather than as G.I. Joe. The worried parents try to get the son admitted into the right school. The gender identity question crops up time and again and this subject has been chosen at this time when transgender issues and problems run high. Silas Howard is one of the few transgender directors of Hollywood.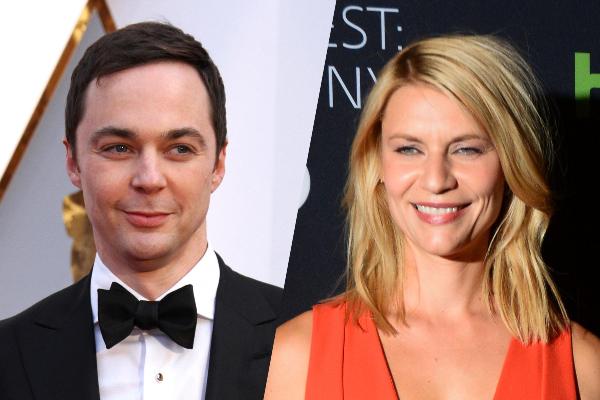 Also read Priyanka Chopra and Nick Jonas have a double date with Meghan Markle and Prince Harry!
The Bollywood to Hollywood shift
Priyanka Chopra has etched a name for herself in Bollywood before she shifted her focus to Hollywood. She has been received equally well in the USA as well. She debuted in the famous TV series 'Quantico' which premiered on ABC on 25th September 2015. It received a lot of positive and rave reviews.
Priyanka then bagged a villainous role in Dwayne Johnson and Zac Efron starer movie 'Baywatch'. Though this film did not do well in the USA, it got a lot of support in Germany and Mexico. Now, Priyanka Chopra is rolling onto her second American movie! Priyanka Chopra had recently appeared on 'The Dirty Laundry' show with Laura Brown. When enquired about the first time she felt in-style, Priyanka replied:
"I was invited to go to the junior prom, and I couldn't afford dresses and it also wasn't my year to go to the prom. So the first time I literally felt in-style was when I went to Macy's picked up a dress and promptly returned it the next day!"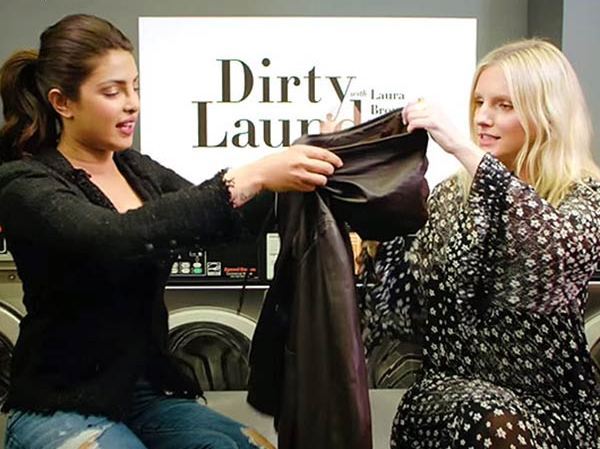 Priyanka also disclosed about the Ferragamo pair of shoes which were custom-made for her. She said:
"These were custom made for me, and the cast of my foot is in the Ferragamo museum in Florence, Italy where it sits next to Audrey Hepburn's. In fact it's really trippy when you have a man spend like two hours on your foot!"
She also mentioned that she owns a jacket of one of her ex-boyfriend. Explaining about it, she said:
"This jacket is something I literally live in, and it is my airport jacket, but it belonged to an ex-boyfriend." 
She continued:
"Things get exchanged but this one I really, really loved because it just kinda became mine. It stopped being his when it stayed back at my house once and I just kinda wore it. Yeah he did ask for it and I said No".
Other Hollywood movie in which she is featured is Isn't It Romantic which was released on 13th February 2019.
You may like to read Priyanka Chopra becomes a tech investor and has put money in Holberton School and dating app Bumble!
Short Bio on Priyanka Chopra
One of highly paid and Padma Shri honored Priyanka Chopra is an Indian actress, singer, model, film producer, and philanthropist. She is best known as the winner of Miss World 2000 pageant. She is commonly also known for her role as Alex Parrish on the ABC thriller series Quantico. More Bio…