Are Priyanka Chopra and Nick Jonas dating? Find the detailed story here!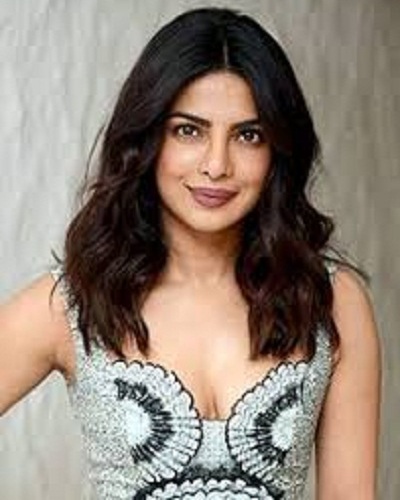 The hot news!
There are rumors that Bollywood and now Hollywood beauty Priyanka Chopra, 35, and American singer-songwriter Nick Jonas, 25 are dating. A reliable source told US Weekly:
"They are dating and it's brand-new. It's a good match and they are both interested in each other."
It is reported that Baywatch star Priyanka Chopra and Nick Jonas were together during the Memorial Day weekend. They had also together watched the Beauty and the Beast Live Concert which was held at the Hollywood Bowl on 25 May 2018. They were also both spotted together at the Los Angeles Dodgers Games the next day.
An eyewitness said:
"They walked in together just before the performance was starting, they looked great together, but no hand-holding or obvious PDA,"
The eyewitness continued:
"The two were seen heading to the concessions stand during intermission before returning to their seats to finish taking in the show,They snuck out right as the show was ending."
Another source stated:
"Priyanka and Nick were talking really closely and were very smiley and very happy,"
Likewise, he added:
"They weren't trying to be private as they were in a pretty public place, but they were talking to people around them, sitting closely and they both just seemed super happy."
The representatives of Priyanka Chopra and Nick Jonas were contacted by US Weekly but neither has come back on this matter.
Also read Priyanka Chopra becomes a tech investor and has put money into Holberton School and the dating app Bumble!
The May 2017 Met Gala
This was not an isolated appearance of the two together. They were also spotted last year in May 2017 at the Met Gala. Both were in their Ralph Lauren outfits for it. At that time too, rumors were afloat that the two might be in a relationship. But both of them denied that they are dating.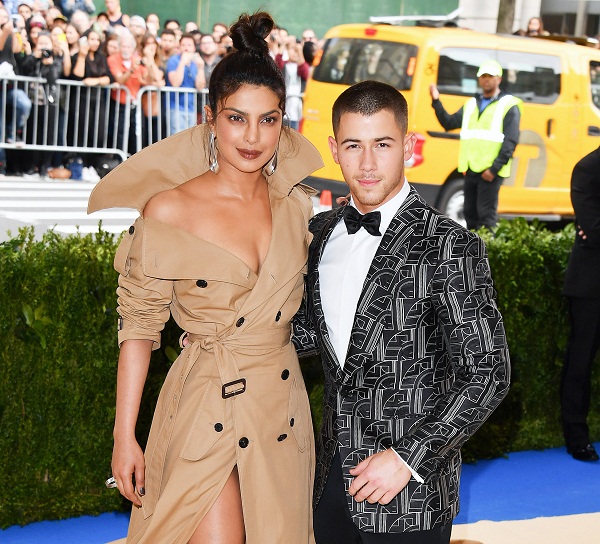 On the Jimmy Kimmel Show, the host posed the question to Priyanka about anything between the two stars. Priyanka had blushed and denied it. She said:
"Yeah, we were on the same table and we already know each other. So he was like 'Hey, you wanna go together?' And I was like, 'Yeah, OK, let's go together.' It ended up working out."
The fans and viewers of both the stars had varied reactions to the news as it spread like wildfire. SambiT said:
"I am confused who is more lucky Nick Jonas or Priyanka Chopra ?"
There were other responses as well.
Priyanka Chopra's dating timeline
Priyanka was in a relationship with Harman Baweja in 2007 and 2008. She was said to be dating Shahid Kapoor from 2009 to 2011 and he happened to be her neighbor at that time. Similarly, she was also said to be in a relationship with Asseem Merchant and Tom Hiddleston (2016). She was also said to have dated Shah Rukh Khan and Akshay Kumar.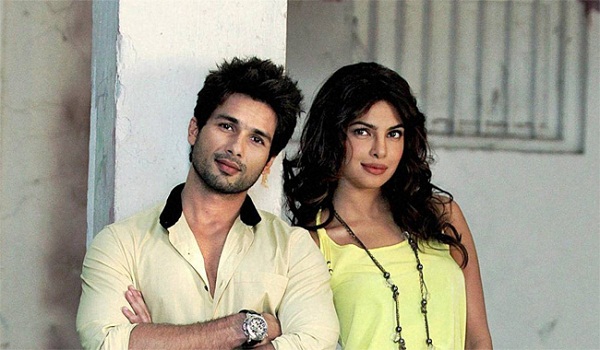 Priyanka had told in a Filmfare interview:
"When there is a ring on my finger, which is actually given to me, then I'll tell the world. Till then no one can claim me,"
Nick Jonas' relationship dateline
Nick Jonas was dating Olivia Culpo but they split in 2015. After this, Nick Jonas has been linked with numerous other stars such as Kate Hudson, actress Angela Sarafyan, and Victoria's Secret model Georgia Fowler. Similarly, other ladies on his love list include Miley Cyrus, Selena Gomez, Nicole Anderson, Samantha Barks, and more.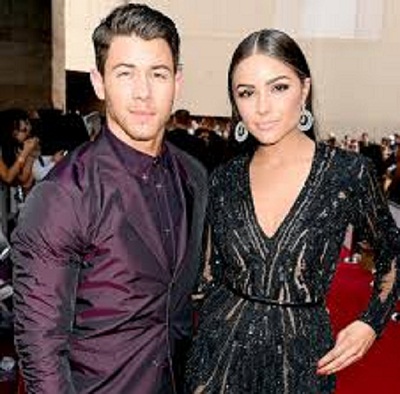 Update on Nick Jonas and Priyanka Chopra's marriage
In December 2018, Nick Jonas and Priyanka Chopra married at Umaid Bhawan Palace, Jodhpur. Their marriage happened in Hindu tradition and Christian Ceremonies.
Also read Priyanka Chopra's moves ahead in Hollywood: Know details about her newly launched American movie!
Short Bio on Priyanka Chopra
One of the highly paid and Padma Shri honored Priyanka Chopra is an Indian actress, singer, model, film producer, and philanthropist. She is best known as the winner of the Miss World 2000 pageant. She is commonly also known for her role as Alex Parrish in the ABC thriller series Quantico. More Bio…
Short Bio on Nick Jonas
Nick Jonas is an American singer, songwriter, producer, and actor. He released his eponymous debut album in 2004 and rose to fame as a member of the boy band the Jonas Brothers. His album 'Nick Jonas' entered the top ten of the Billboard 200. He has more than 30 credits as an actor for appearances in various movies and television series. See more…