Priyanka Chopra and Nick Jonas have a double date with Meghan Markle and Prince Harry!
There is some wonderful news in the personal life of Bollywood and Hollywood Queen Priyanka Chopra! Nick Jonas has proposed to her in London and the couple has been engaged. Priyanka and singer Nick Jonas celebrated the great happening and new turn in their life by having a double date with her best friend Meghan Markle and Prince Harry whose wedding she has attended earlier this year.
Priyanka Chopra-Nick Jonas double date with Prince Harry-Meghan Markle
US Weekly has reported that the Quantico girl Priyanka Chopra and her new fiancé Nick Jonas were in London and got engaged there. Later they celebrated the news with Prince Harry and his newly-wed wife Duchess of Sussex Meghan Markle.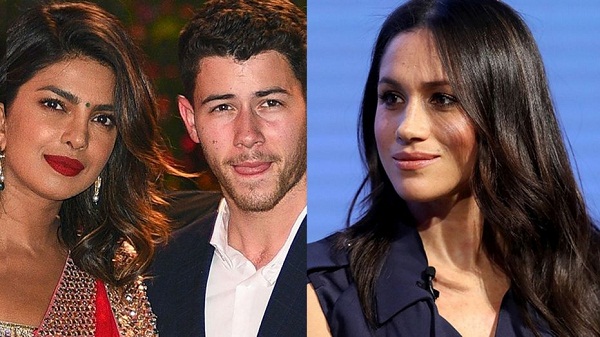 It has been revealed by a source that Nick Jonas was introduced to the royal couple by Priyanka and the meeting supposedly took place at Prince Harry and Meghan Markle's home in Oxfordshire, England. This home is different from the cottage home that Queen Elizabeth II had gifted to the newly-wed couple and the latter is in Windsor. This double date happened soon after Nick Jonas had proposed to the Baywatch heroine.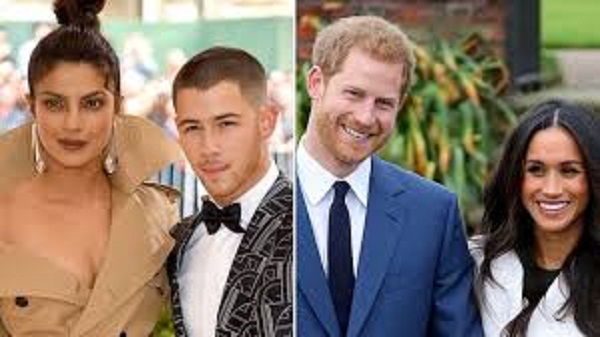 The insider also disclosed that Meghan Markle is elated and excited about learning about her friend's engagement. The source said:
"Everyone is very happy and they are definitely a great match."
Also read Priyanka Chopra moves ahead in Hollywood: Know details about her newly launched American movie!
Priyanka at the royal wedding and her time with Nick
Priyanka was at the May wedding of her friend Meghan which was in Britain's Windsor Castle. Similarly, Priyanka, 36 had taken several pictures of the wedding and later uploaded them on her social media. Likewise, Nick Jonas, 25 is about 10 years younger to Priyanka and he has been dating her for 2 months. He proposed to her last week during her birthday celebration in the UK's capital.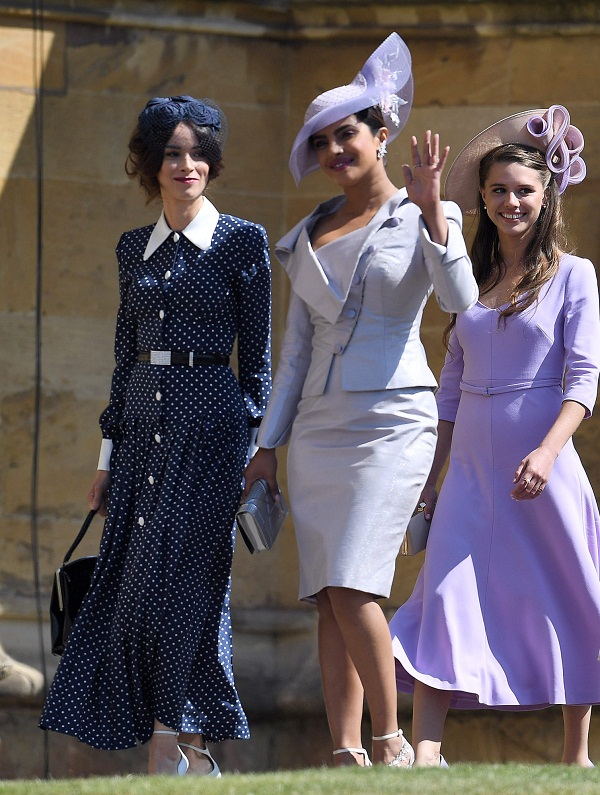 How did the couple enjoy in London?
Before they got engaged in London, Nick Jonas had shut a Tiffany and Co. store in New York City in order to shop for the special engagement ring. Priyanka's birthday was on 17 July and one day before she was spotted with Nick and his elder brother Joe Jonas and Joe's fiancée (Sophie Turner) enjoying a meal with them in London.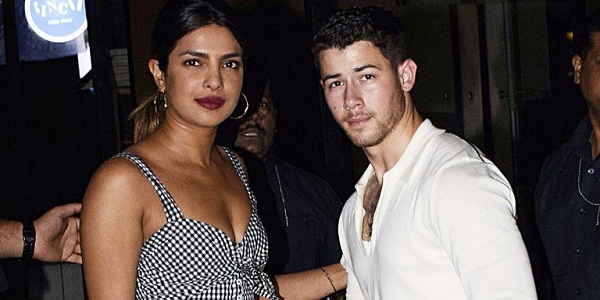 The couple has also been seen on several outings in New York City and LA and Priyanka was also a special guest at the wedding of Nick's cousin on 9 June. This was the time she met his family and after this Nick came over to India to meet Priyanka's mother.
Priyanka quits the film Bharat
Priyanka was supposed to star in the movie Bharat. But the director of the film Ali Abbas Zafar tweeted that Priyanka has quit the film. The lead actor of the film is Salman Khan and he has shared the news that Katrina Kaif with be Priyanka's replacement.
People speculated that Priyanka's engagement to Nick Jonas was the reason for the exit. But it was later stated that the reason could be the paycheck for the role and maybe other additions and changes in the cast done at the last minute.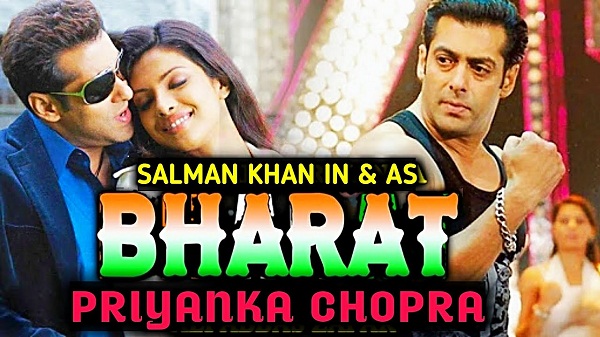 Anyway, with all that, Priyanka is entering a new phase of her life and we wish her the best for it!
Update on Nick Jonas and Priyanka Chopra's marriage
In December 2018, Nick Jonas and Priyanka Chopra married at Umaid Bhawan Palace, Jodhpur. Similarly, their marriage happened in Hindu tradition and Christian Ceremonies.
Also read Outfit twinning! Nicole Kidman and Priyanka Chopra Appeared on a Matching Outfits on the 10th Annual Veuve Clicquot Polo Classic
Short Bio on Priyanka Chopra
One of highly paid and Padma Shri honored Priyanka Chopra is an Indian actress, singer, model, film producer, and philanthropist. She is best known as the winner of Miss World 2000 pageant. She is commonly also known for her role as Alex Parrish on the ABC thriller series Quantico. More bio…
Short bio on Nick Jonas
Nick Jonas is an American singer, songwriter, producer, and actor. He released his eponymous debut album in 2004 and rose to fame as a member of the boy band the Jonas Brothers. His album 'Nick Jonas' entered the top ten of the Billboard 200. He has more than 30 credits as an actor for appearances in various movies and television series. See more…
References: Elle, US weekly, FoxNews