Priyanka Chopra becomes a tech investor and has put money in Holberton School and dating app Bumble!
Hollywood and Bollywood actress Priyanka Chopra is a multi-talented and multi-faceted lady! She is an actress, a singer, a filmmaker and now she has added a new feather to her hat! She has become a tech investor! Likewise, she has revealed that she invested in an educational company and also in the dating and social media app called Bumble.
Priyanka Chopra and her recent investments
Actress Priyanka is on a new high now! She has invested in a tech start-up and is very excited about it. It is learned that she has invested in a coding educational company Holberton School and also in the dating app Bumble. These investments are an effort on her part to help alter the gender imbalance in the tech industry. She tweeted on Thursday:
"A new chapter for me! I am so excited to partner with Bumble and Holberton School as an investor. I'm honoured to join two companies that strive to expand gender diversity in the tech space, and make a social impact for the greater good… let's do this,"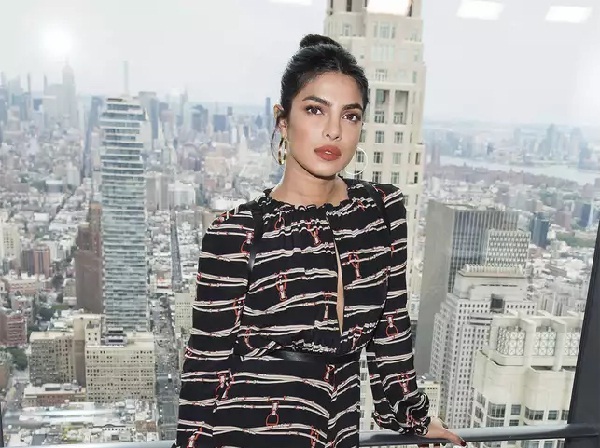 She had uploaded a picture on her Instagram of an article in the New York Times about her investment in tech industries. Her 28.3 million fans would be happy too with her new role and her reason for it.
Also read Priyanka Chopra and Nick Jonas have a double date with Meghan Markle and Prince Harry!
Priyanka tours the school in San Francisco
For Priyanka, this is her first project where she has invested in a start-up. She toured the San Francisco home of her investment company. It is a school which uses projects and group learning in place of the conventional courses and learning process and it basically teaches software development.
Priyanka's investment in the firm is a part of the $8.2 million round of funding for Holberton School that closed in April 2018. She will also be on the board of advisers of the company and see to it that her funds are well-utilized. She is for the school's mission to provide education for the underprivileged sections of the society.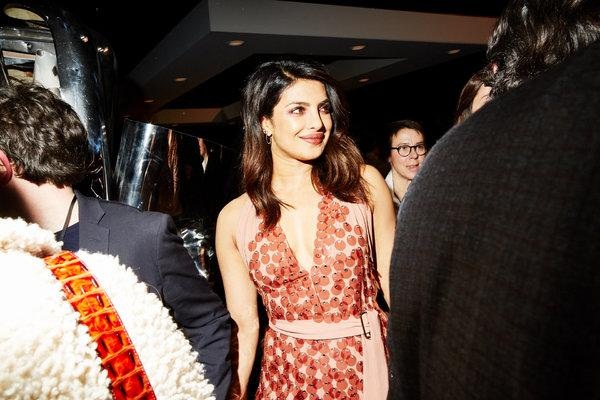 New York Times has reported that her investment in the educational sector is for a good cause and with a high social impact. It is an investment in companies which are founded by women. In between her hectic schedules and time with fiancé Nick Jonas, Priyanka is squeezing in time to have meetings with people in the investment line. She is catching up and discussing work and other things with the start-up founders. Priyanka said:
"I don't want to just be one of those people who's like, 'Yeah, I want to be on the tech bandwagon — how are they making so much money?' It's not about that,"
So it is a wise and rational decision and she is thinking a lot before her investments. She further said:
"Geeks are taking over the world. If they haven't already,"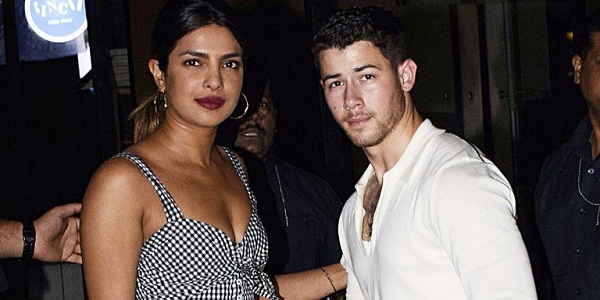 The other celebrities who have done similar investments
The other celebrities who have done investments in start-up companies include Ashton Kutcher, Leonardo DiCaprio and the like. Priyanka also revealed that she has not yet decided on the amount of money she should set aside for such investments and on the number of firms she would like to invest. She did, however, reveal that she would gradually build up her portfolio.
Also read Are Priyanka Chopra and Nick Jonas dating? Find the detailed story here!
Priyanka and her investment in Bumble
Priyanka has also put in money in the dating app Bumble which is founded by Whitney Wolfe Herd. She wants to promote and assist in the launch of Bumble in India in the coming months. It was her manager Anjula Acharia who gave her tips on investment. They have been together since 2010 and Anjula is a founder and angel investor who has also spent some valuable time as an entrepreneur-in-residence and partner at the Trinity Ventures which is a capital firm in Silicon Valley.
Short Bio on Priyanka Chopra
One of highly paid and Padma Shri honored Priyanka Chopra is an Indian actress, singer, model, film producer, and philanthropist. She is best known as the winner of Miss World 2000 pageant. She is commonly also known for her role as Alex Parrish on the ABC thriller series Quantico. More bio…
Credit: Hindustan Times