Professional boxer Patrick Day, 27 dies after a fatal KO in the ring by opponent Charles Conwell!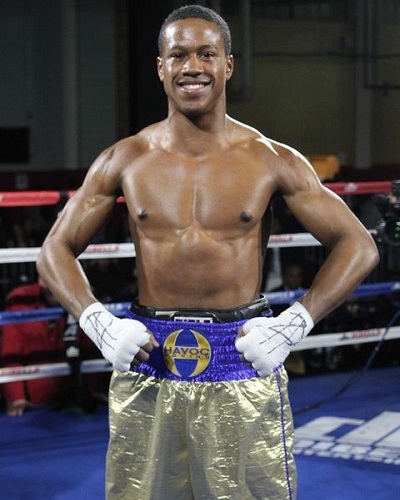 It was a professional death! The boxer Patrick Day died in the ring after receiving several punches from his rival boxer Charles Conwell. He was in coma for 4 days before he breathed his last. He was just 27.
Patrick Day and his death in the boxing ring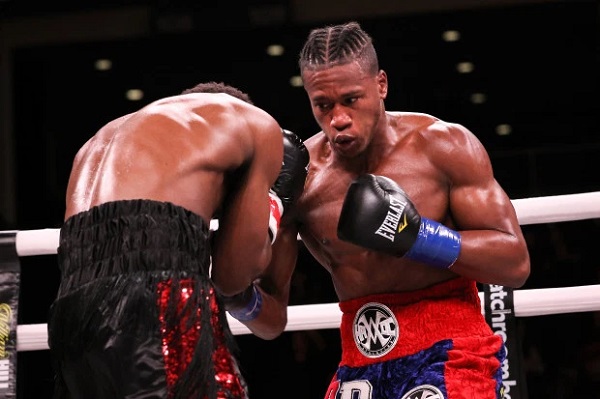 Patrick Day was competing in Chicago's match this Saturday 12 October 2019. It was a ten-round match and he was facing a defeat opposite his opponent boxer Charles Conwell.
Also, read Steve Irwin's family falls apart after his accidental death in 2006, reveals his sister Joy Irwin!
Charles gave Patrick a number of forceful punches. After receiving those blows, Patrick fell down on the canvas and did not move for several minutes. Attempts to bring him back failed and he was rushed to the hospital emergency.
As he was taken in an ambulance to Northwester Memorial Hospital, he developed convulsions on the way. The doctors performed an emergency brain surgery on him but he remained in coma despite it. He passed away on 16 October 2019.
The statement of his promoter, Lou DiBella
His promoter, Lou DiBella released a statement after the boxer;s death which read:
"Patrick Day passed away today, October 16, 2019, succumbing to the traumatic brain injury he suffered in his fight this past Saturday, October 12, at the Wintrust Arena in Chicago, IL.

"He was surrounded by his family, close friends and members of his boxing team, including his mentor, friend and trainer Joe Higgins.

"On behalf of Patrick's family, team, and those closest to him, we are grateful for the prayers, expressions of support and outpouring of love for Pat that have been so obvious since his injury.

"Patrick Day didn't need to box.

"He came from a good family, he was smart, educated, had good values and had other avenues available to him to earn a living.

"He chose to box, knowing the inherent risks that every fighter faces when he or she walks into a boxing ring.

"Boxing is what Pat loved to do. It's how he inspired people and it was something that made him feel alive."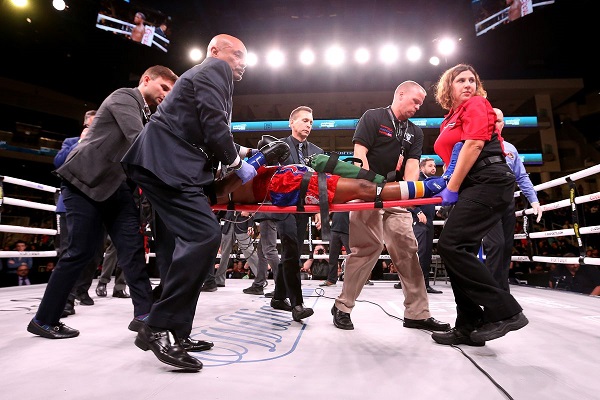 Tributes pour in for the departed boxer, Patrick Day
His death has shocked the boxing world. Promoter Eddie Hearn posted on his Twitter handle:
"Devastated to hear the news of the passing of Patrick Day.

"I met him for the first time last Thursday, what a charming young man with a dream and a smile that lit up the room.

"Our deepest prayers are with his family, his trainer Joe Higgins, Charles Conwell and promoter Lou DiBella."
Ring announcer Michael Buffer also tweeted his tribute:
"Just TRAGIC! Words fail me at this time! HORRIBLE NEWS!

"R.I.P. Dear Patrick.

"Everyone in the boxing community is crushed."
DAZN is incredibly saddened to learn about the passing of Patrick Day. Our heartfelt thoughts are with his family and friends during this difficult time.

— DAZN USA (@DAZN_USA) October 16, 2019
The World Boxing Council tweeted:
"Rest In Peace. Patrick Day was always kind, happy and an exceptional good man who was outstandingly passionate about boxing. We will always remember you for all of that."
Just TRAGIC! Words fail me at this time! HORRIBLE NEWS!
R.I.P. Dear Patrick?? https://t.co/HymKzGHjb9

— Michael Buffer (@Michael_Buffer) October 16, 2019
What Charles Conwell stated?
Charles Conwell who gave Patrick the fatal blows also tweeted. He feels guilty and sorry for the happening. But he said that he did not mean to do what happened. His aim was only to win the match. He said:
#champpatrickday pic.twitter.com/S5MO43552C

— Charles Conwell (@CharlesConwell) October 15, 2019