Professional Fisherwoman Emily Riemer caught a monster fish! Know about her Instagram profile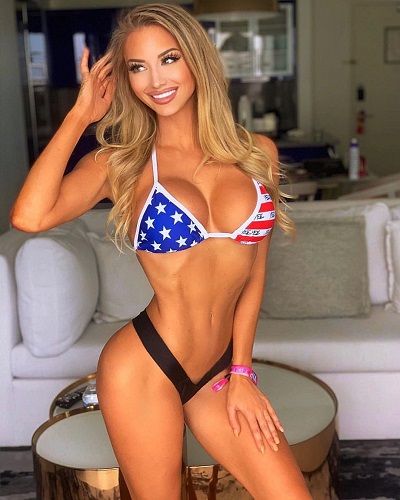 There was a photo of Emily Riemer that went viral catching a big fish. She might be lying alongside a tuna or pouting at a haul of red snapper. She shared a photo in a bikini top looking gorgeous.
Similarly, she shares pictures of her catching fish regularly. It includes a monster-sized sea creature. She posted it on her Instagram while she was sailing aboard Hooked for life Charters off the Florida coast and in the Caribbean. The fish can be bloody and heavy but she always manages to keep her hair out of place and pose in full makeup, clutching her latest catch.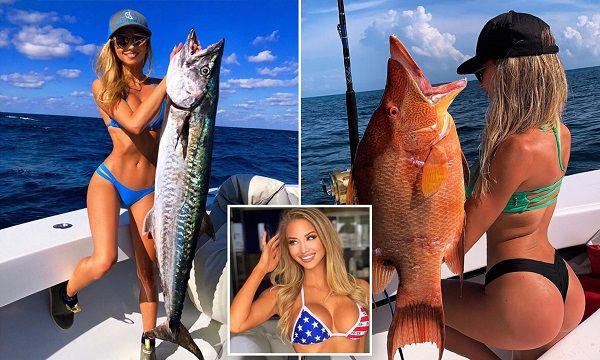 Talking about her fishing hobby she said that it gives her a decent upper body workout. On her Tuna Tuesday, she posed with a large tuna prompting one block to confess,
"you make my butt sweat"
Likewise, she usually wears a bikini. Last year she said,
"I go fishing in bikinis not to look cute but because it is practical in the heat around Florida and the other places I fish."
Also read Internet star, Brittanya Razavi, been to jail for six months? Who is she married to?
Emily Riemer's posts on Instagram
Emily Riemer is active on Instagram. She has around 158k followers on her Instagram account. She gained a huge number of followers due to her fishing hobby. Also, she flaunts her bikini body on Instagram.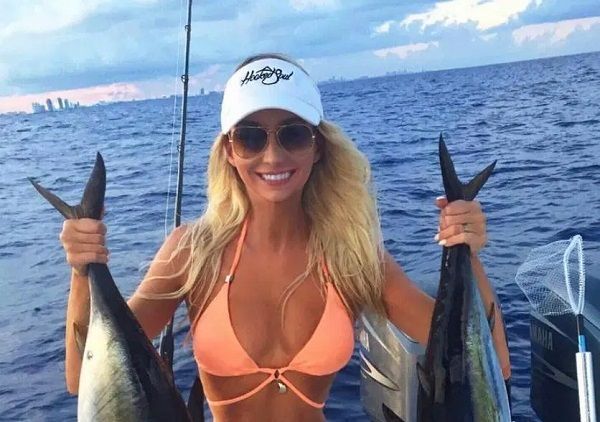 Similarly, she keeps posting her picture on Bikini showing the number of fish she has caught previously. She keeps uploading posts on Instagram on ship catching a big fish. On 18th September 2018, she posted a picture holding a large fish on her Instagram.
Likewise, she captioned it,
"One of the smaller ones! Still an all you can eat buffet."
Her followers commented saying that it was a big fish. Some of them asked which breed of fish was it. From her Instagram account, we can estimate that she is a daring and adventurous person. She loves being in the sea.
Does Emily Riemer have a boyfriend?
Emily Riemer is secretive when it comes to her love life. She has not revealed much about her dating and relationships. It is known that she posts the picture on her boyfriend's boat. The cost of the boat is around £150,000. She usually uploads her picture only.
On 22nd November 2018, she posted a video of her and her boyfriend fishing. On the video, she wrote a beautiful caption thanking her boyfriend. She captioned it,
"Even though we don't always get to spend much time together, I am SO beyond THANKFUL to my bf who pushes me to be the best version of myself & allows me to travel & pursue my fishing passion!"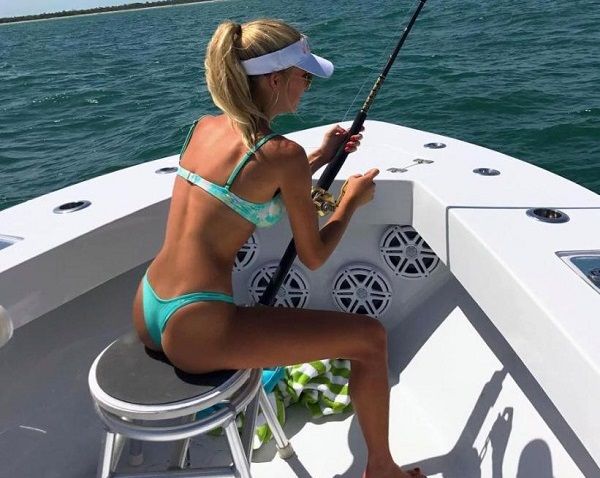 But the name of her boyfriend is unknown. She has not revealed about him and there is no much information available about him. They might be in a happy and healthy relationship with each other.
Also read Love Obsession! Popular Instagram star Bianca Devins, 17 murdered by her obsessed boyfriend, Brandon Clark, 21 in Utica, New York!
Source: twnews, thesun