Professional gamer on YouTube Douglas Martin breaks up from girlfriend weathergirl Yanet Garcia since both want to pursue their careers at the moment!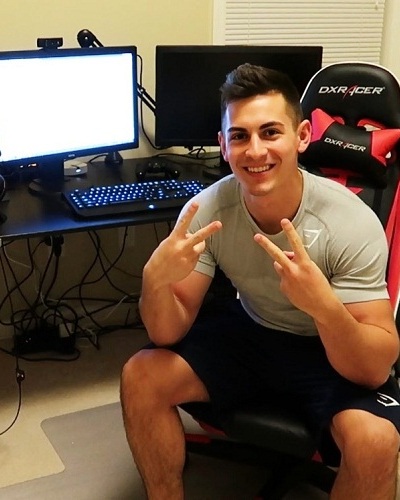 The famous YouTuber and gamer Douglas Martin, or FeZe Censor as he is popularly called, has dumped his girlfriend Yanet Garcia who is a model and a weather girl! All for his love for the game 'Call of Duty'.
Douglas Martin splits from Yanet Garcia
Douglas made an official announcement on his social media by means of a video which he uploaded on his YouTube this Saturday. He made his more than 2.5 million subscribers know that he has decided to break up from his girlfriend Yanet Garcia since he wants to concentrate on the game. He said that he needs more time to concentrate on his game. Douglas Martin said in the video:
"Obviously I want to settle down and have babies and all that stuff in the future,"
He continued:
"But what I want now in this moment is to compete in 'Call of Duty,' because I love it so much."
The YouTube celebrity said:
"I want to win a 'Call of Duty' championship, she wants to be a supermodel-actress. Chase your dreams. Life's too short. You gotta do what you love in life."
Douglas Martin at the end of the video said that he hoped that his fans support him despite what he did and said that he would like their feedback on this matter. He concluded the video thus:
"I hope you guys don't roast me for it. Comment down below with what you guys think. I hope you guys enjoyed this."
Also read: YouTube personality who is known for hilariously painful tutorials. Know about this Iranian Canadian electrical engineer, Mehdi Sadaghdar!
About Douglas Martin and Yanet Garcia
Douglas is a YouTube star who plays the Call of Duty game on a professional level and while doing so, he broadcasts the gaming as a stream to his innumerable followers on YouTube and Twitch. On the other hand, Yanet Garcia is a model and a TV presenter. She does weather forecasts on a local TV station in Mexico.
These weather predictions she uploads on her YouTube channel as well for the information of her fans. In 2015, the weather forecasts which she used to do and post on her YouTube channel went viral and she garnered more followers and her Instagram and other social media platforms also gained subscribers.
Yanet also ventured into modeling and her weather forecast fame helped her in it. Her followers on the Instagram number over 6.5 million. During the 2018 World Cup telecast on Mexican TV, Yanet Garcia also had a high presence on it.
Douglas Martin and Yanet Garcia's relationship
The couple had met more than 3 years back and was dating now for over three years. Douglas Martin and Yanet had lived-in together for a year before Yanet made the move to Mexico for her new job. The long-distance created trouble in their relationship and Douglas has said in the video:
"I could not give my 110%" to the relationship and decided to break it off, but wish García the best."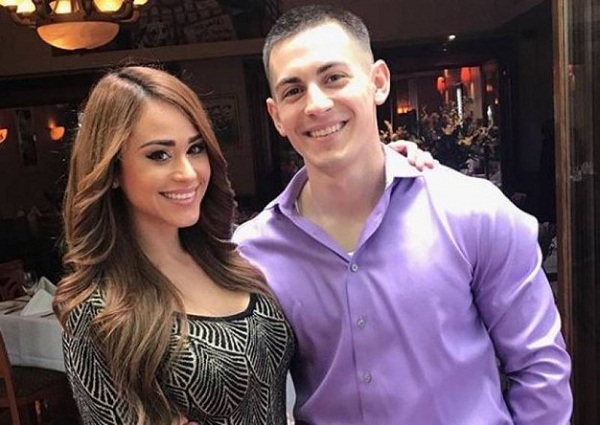 Also read: Youtube's Posh and Becks; Liza Koshy and David Dobrik just broke up! Announced their separation in the six-minute video. See the fans reaction
Yanet on her Twitter
Yanet Garcia also took to Twitter to say her side of the story. She stated that she was upset but also that the split was an amicable one.
Heartbroken ??

— Yanet García ?? (@IamYanetGarcia) July 20, 2018
Everything happens for a reason ❤️

— Yanet García ?? (@IamYanetGarcia) July 20, 2018
Love yourself ❤️ pic.twitter.com/PGZ9SQy0LF

— Yanet García ?? (@IamYanetGarcia) July 23, 2018