Proud Moment To Celebrate For Rumer Willis!! Says 'I Am Really Proud of Myself; Flaunts Her Happiness With The Celebration Of Six Months of Sobriety
The oldest daughter of actors Bruce Willis and Demi Moore, Rumer Willis is an actor and singer. Being a known personality, people want to know about her life. Well! She doesn't get back in flaunting her life details to her fans and followers. Most probably she makes a post on her social media account regarding her life. And her recent post has become the headline so far. Do you wanna know, what's so special in the post? The answer is she celebrated her six months of Sobriety with the post on her Instagram post.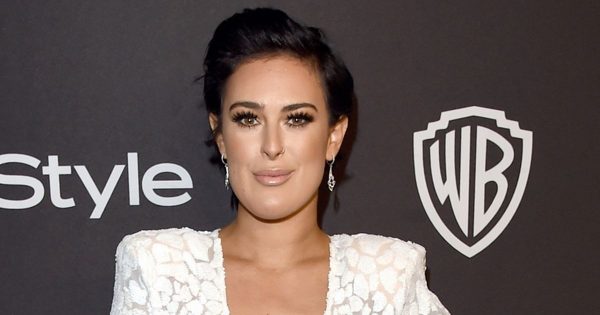 So, let's dig a little more inside the post and find more information. Scroll to read the whole story.
Celebration of Rumer Willis for the six months of Sobriety
As social media is the most important part of our life, it is also the place to share our happiness and sorrows. Likewise, Rumer Willis also flaunted her happiness through her post on Instagram on Saturday, July 1. In the video, she explained that she is celebrating six months of sobriety. Followingly, she wrote:
"I will be the first one to say I'm not perfect and I mess up sometimes and every once in a while I get it right but I wanted to share this because I am really proud of myself. Yesterday I celebrated 6 Months of Sobriety," 
With the caption, she shared the photo of her in a very stunning look makeup-free selfie from which we can apparently say she was in her bed. Moreover, she wrote:
"It's not something I planned on but after the long journey of getting here I can honestly say I have never been more proud of myself in my entire life. Thank you all for the love and support and remember to be gentle with yourself."
Also, for the very first time, she publicly opened up about the battle she has gone through her life. Meanwhile, in 2014, her sister  Tallulah Willis entered a 45-day rehab inpatient program for substance abuse and an eating disorder. In 2015, she shared her experience to Teen Vogue stating:
"I'm now 20 years old, and I can say that I'm getting to that place where I'm starting to feel OK with myself, bit by bit. It's not night and day — it's not like now I completely love myself and I have no problems. That isn't how it works. But there are the starting points of that, and that's really exciting. I'm growing every day and breaking old patterns."
Also Read: Demi Moore: her stress-induced tooth fall, her marriages, her divorces, her relationships
More About Rumer Willis
Rumer Willis was born in Paducah, Kentucky, United States of America. She is the oldest daughter of her parents and has two younger sisters LaRue Willis and Tallulah Belle Willis.  She was named after British author Rumer Godden. Her mother, actress Demi Moore, hired a cameraman to videotape her birth. She also has two half-siblings from her father's marriage to model Emma Heming, Mabel Ray Willis, and Evelyn Penn Willis. Willis studied at Interlochen Arts Academy in Interlochen, Michigan, and Wildwood Secondary School in Los Angeles, California before attending the University of Southern California. She attended the University of Southern California after one semester before dropping out. Her nationality is American. See more bio…